The Professional Sport Gisele Bündchen Wanted To Play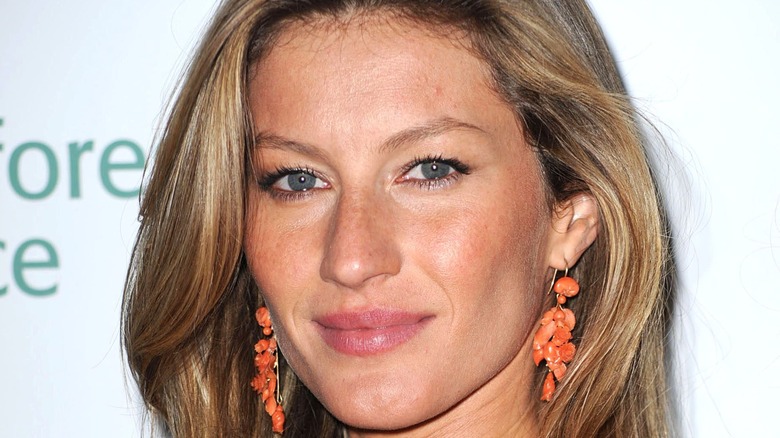 Shutterstock
Gisele Bündchen looks so effortlessly perfect all the time it's hard to not imagine that she is not some otherworldly creature just posing as a human. Once the highest paid model in the world for over a decade, we're assuming the Brazilian supermodel is relaxing quite peacefully in her 17-million-dollar mansion in Tampa Bay with her superstar husband, Tom Brady (via Insider).
Her modeling career may have been the right choice for her financial security, but when the passionate environmentalist was growing up, she didn't dream of the catwalk. "From the time I was very young, I was thinking about financial security," shares Bündchen. "Some people start modeling because they want to be models and they want parties and recognition, and then there are people like me. I come from a simple family, and for me getting into modeling was a chance to make money and create a business" (via Vanity Fair).
So if she wasn't fantasizing about storming the most famous runways of the world, what did Bündchen's childhood self dream of doing?
There is no doubt she makes more as a model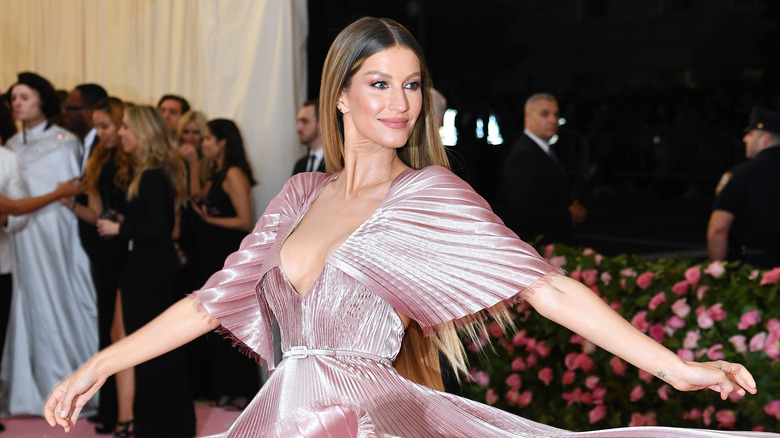 Dimitrios Kambouris/Getty Images
It turns out the business mogul wanted to become a professional volleyball player. It wasn't a far-fetched idea either. As a young student, she excelled academically and was an excellent athlete on the volleyball court (via Vanity Fair). Spiking a ball into the sand for a living might have become a reality if she hadn't been discovered by a modeling agent in a McDonald's at the age of 13.
If the sandal designer was aiming for financial security at a young age, then it's a good thing she chose modelling over her love for volleyball. After taxes are taken out, professional volleyball players bring home on average $54,111 a year in the U.S. (via Comparably). Could she have lived off that? Absolutely. But we're quite sure the 17-million-dollar mansion wouldn't have been in the picture.
The once highest-paid model in the world hasn't completely given up on her love for the game. She's been spotted hitting the ball back and forth while on vacation with her husband (via ET). We're happy Bündchen continues to play. But we're thrilled she shifted her focus toward modeling. After all, effortlessly perfect creatures are always fun to admire.