The Stunning Transformation Of Tom Brady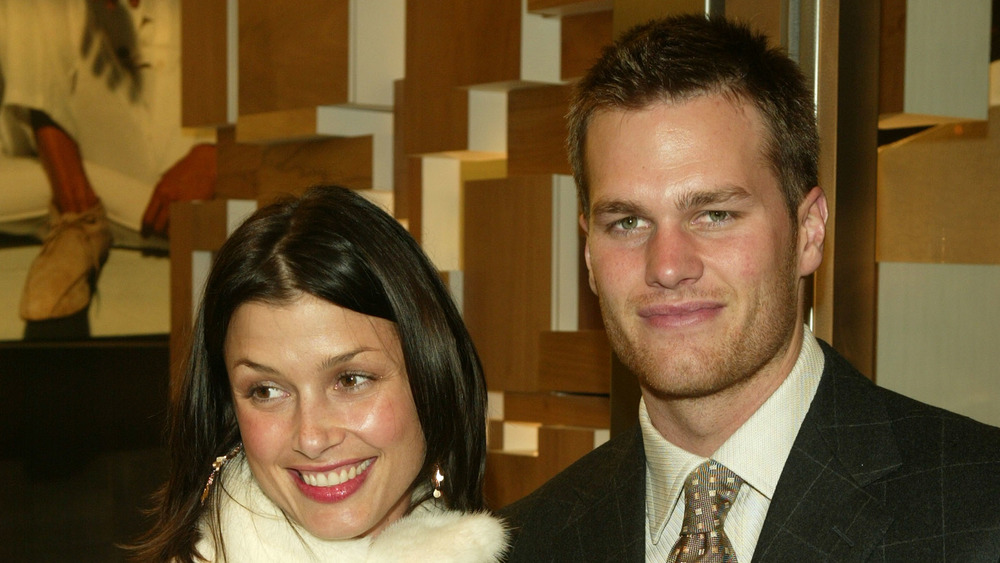 Peter Kramer/Getty Images
Tom Brady is synonymous with football, just like peanut butter is to jelly. According to Fox News, the legendary QB has taken over 200 teammates to the Super Bowl throughout his career in the NFL. On Feb. 7, Brady will appear in his 10th title game — and first with the Tampa Bay Buccaneers — as he and his team go head to head with the Kansas City Chiefs (and Patrick Mahomes) in Super Bowl LV.
Fans of football's biggest night will remember that Brady first won the Super Bowl back in 2001 when the New England Patriots defeated the St. Louis Rams in a historic upset. The 43-year-old has been at the helm as a quarterback for 20 years now, telling CBS Sports, "I had an incredible 20 years. I wouldn't change anything over the course of 20 years that were magical and all the relationships that I developed. Those shaped me into who I am as a person and as a player."
The athlete's dominance of the game is what keeps getting him lucrative contracts, but how has Brady himself managed to keep fit, competing, and remaining a leading contender in the professional realm throughout two decades?
What is Tom's Brady secret?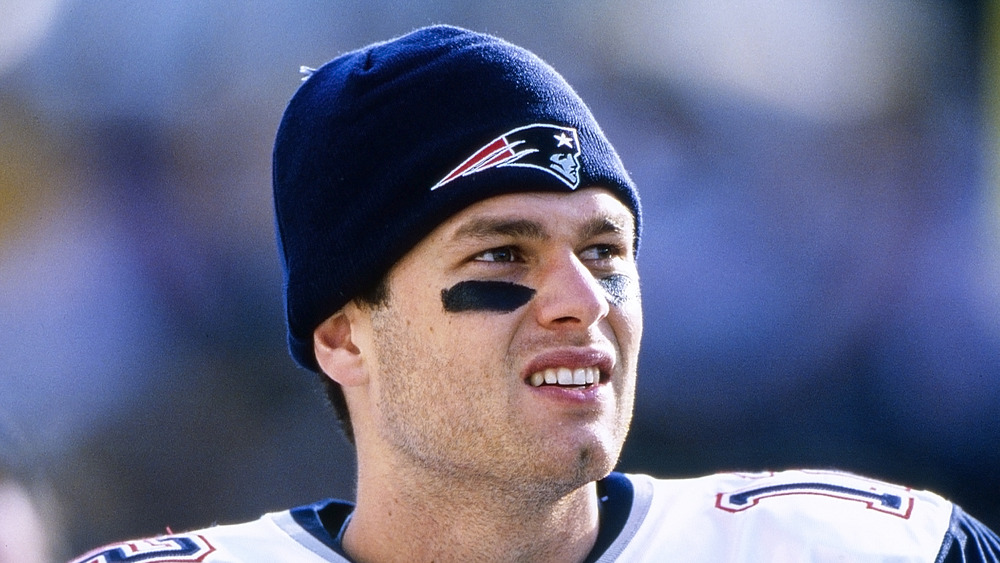 Joe Robbins/Getty Images
The father of three has always been crystal clear about how he maintains his level of high performance. Many fans and news outlets like Men's Health feel Tom Brady is almost taunting his rivals to try their best to match his level of play. In 2017, Brady penned his own book entitled TB12 Method, which shared his approach to his strict eating habits. In his book, the QB wrote, "The regimen I follow is a mix of Eastern and Western philosophies. Some of these principles have been around for thousands of years. My nutritional regimen may seem restrictive to some people, but to me it feels unnatural to eat any other way."
Sports fans were quick to note his transformation while the NFL player credited his makeover to eating foods meant to decrease inflammation in your body. What were some other of his secret tips? Well, he drinks two gallons of water each day, not ideal if you have a weak bladder. While his restrictive diet works for the six-time Super Bowl champion, it is not meant to work for everyone since there is an extreme amount of dedication needed even to attempt to complete his book. But above all, fans cannot think of Brady without his fear of nightshades (strawberries). Yes, the man is afraid of a strawberry.
Brady's principles have produced results for him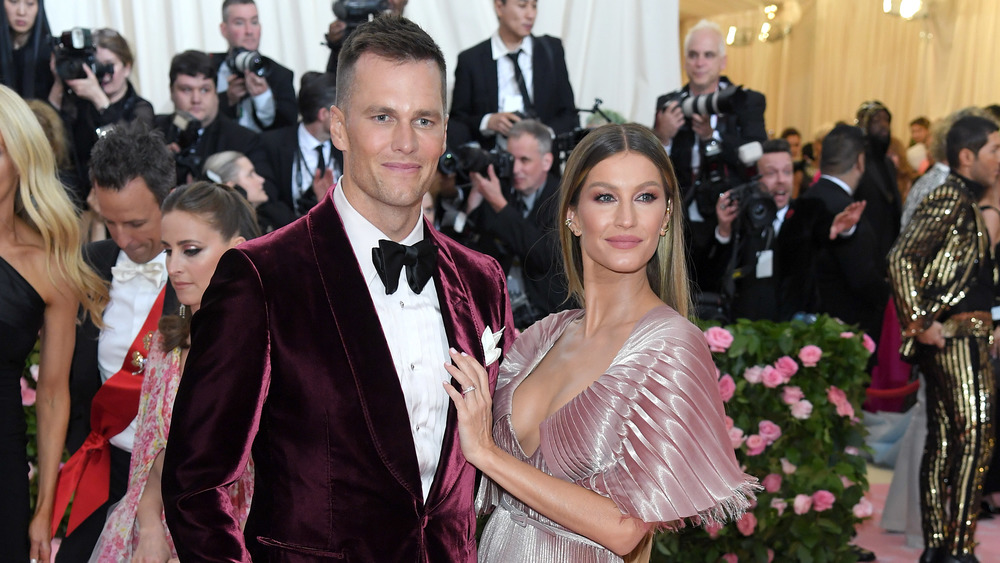 Karwai Tang/Getty Images
TB12 Method also details Tom Brady's 12 principles for "sustained peak performance," which will allow him to achieve his goal of staying on the field to the age of 45, which in NFL terms is like watching the Grim Reaper throw a Hail Mary. According to Vox, many criticized Brady's book and workout plan since most of his tips were proven not to be factual.
Even though some of his food restrictions are extreme, Brady's overall thoughts of cutting back on desserts and processed foods are always good to keep in mind. According to the outlet, it is crucial to note that what Brady claims his diet can do, which is neutralize the body's pH levels, does not occur.
Whether you think he is a loon and just another diet guru who is laughing all the way to the bank or an athlete who just takes his job seriously, Tom Brady's way of life surely worked for him and his body transformation. Love him or hate him the man, the myth, the legend is still the reigning king over football, and he married Gisele Bündchen. Enough said.