Tom Cruise And Nicole Kidman's Son Reveals A Dramatic Transformation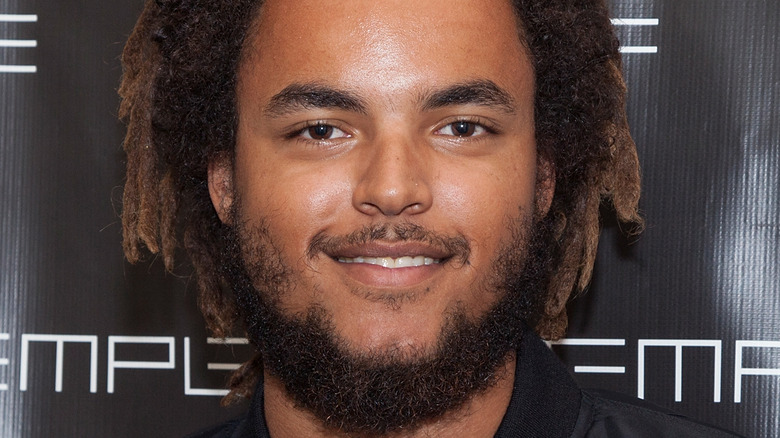 Kelly Sullivan/Getty Images
Tom Cruise and Nicole Kidman are two of the most recognizable A-list celebrities in Hollywood. He's the face of the "Mission Impossible" franchise and she's starred in much-loved films like "Moulin Rouge," "Eyes Wide Shut," and "Big Little Lies" (via IMDb). However, more links the pair than their profession. Hello magazine explains that Kidman and Cruise were married between 1990 and 2001 and share two children. Their children live very different lives, and Tom Cruise and Nicole Kidman's son has revealed a dramatic transformation.
At 26, Connor Cruise is the youngest of Cruise and Kidman's two children. He has a much lower public profile than his parents, but in a now deleted Instagram Story on June 9, he shared his shocking new look. According to Page Six, Cruise posted a clean-shaven selfie with the caption "new face, who dis" leaving his 33.3k followers both surprised and delighted.
His new look caused such a stir because, in a picture taken on April 20, Connor Cruise appeared with long curly hair and a full beard — a pretty common look for pandemic life. 
Connor Cruise is connected to his father's faith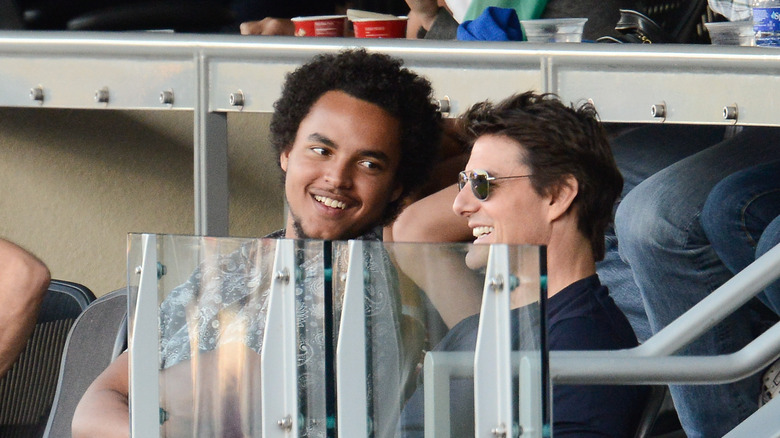 Noel Vasquez/Getty Images
Hello magazine explains that Nicole Kidman and Tom Cruise adopted Connor and Bella before they announced their separation in Feb. 2001. The children share a key thing with their father in that they're both members of the Church of Scientology.
People explains that religion is one of the things that has bonded the children to their father and that the Church has played a big part in their lives for a very long time. "Connor lives in Clearwater, which is the Church's main hub. He still DJs but he has really become a big fishing guy. He's content with living a quieter life," a source told the publication. Scientology.org explains that the "spiritual headquarters" of the Church is in Clearwater, Florida.
Business Insider listed Tom Cruise as one of the most famous members of the Church of Scientology. And while Kidman may not agree with her children's decision to follow in their father's beliefs, she supports them. Speaking about their relationship to Australian magazine Who, Kidman said, "They are adults. They are able to make their own decisions. They have made choices to be Scientologists and, as a mother, it's my job to love them. And I am an example of that tolerance and that's what I believe — that no matter what your child does, the child has love and the child has to know there is available love and I'm open here."