Prince Edward Opens Up About Meghan And Harry's Rift With The Royal Family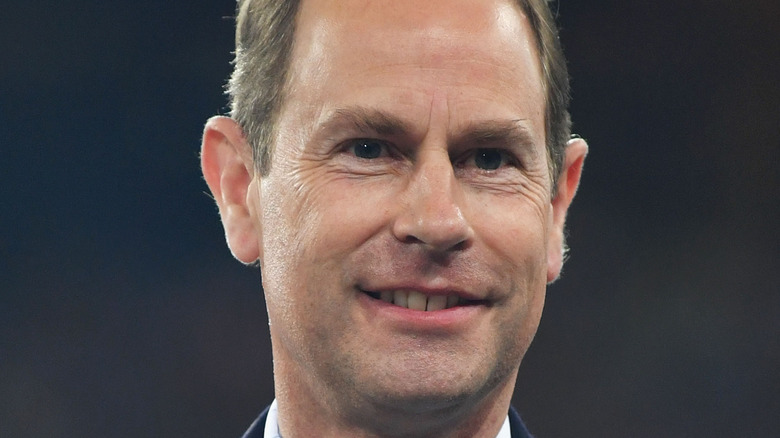 Dan Mullan/Getty Images
Prince Edward, the Earl of Wessex, has thoughts about the rift that has opened up between his nephew Prince Harry and wife Meghan Markle, and what appears to be the rest of the royal family. During media interviews carried out to mark what would have been the 100th birthday of his late father Prince Philip, Edward confessed that he "stay[s] way out of it. It's much the safest place to be," but he admits to the BBC to feeling sad about the way things have transpired. "There are all sorts of issues and circumstances there, but we've all been there." He also told CNN in a separate interview that the matter was "difficult for everyone but that's families for you."
The Earl of Wessex described the tensions between Harry, Meghan, and the rest of the family as "very sad," but at the same time, he pointed out that "We've all had that same spotlight shone on our lives. We've been subjected to massive intrusion and all the rest of it. We all deal with it in different ways." Edward also sidestepped the brewing controversy over Harry and Meghan's choice of the name Lilibet for their daughter, saying only that the arrival of the latest royal was "fantastic news and absolutely, I hope they're very happy."
Prince Edward wishes Harry and Meghan well on birth of their daughter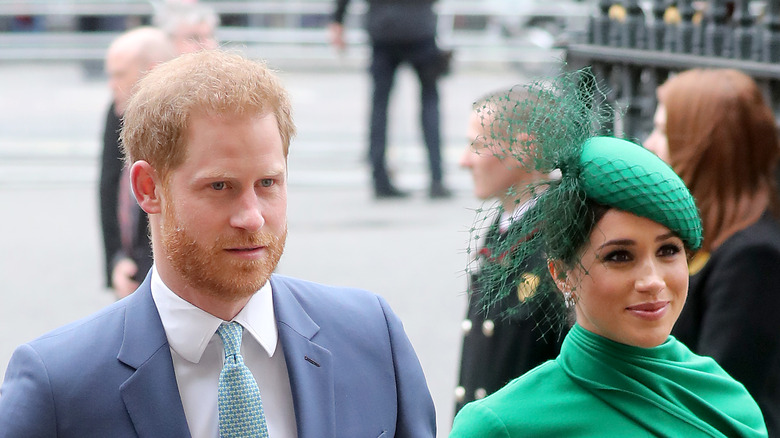 Chris Jackson/Getty Images
While the arrival of a new baby usually brings joy and happiness to members of a family, the birth of Prince Harry and Meghan Markle's daughter Lilibet Diana's was greeted with more fireworks than usual, and it all came down to the choice of name for Baby Girl Sussex. In their timeline of events that unfolded after the baby's birth, the Daily Mail quoted The Times as saying that Harry had secured the queen's permission to name his daughter after her, but using her childhood nickname. Another source pointed out that the conversation between Harry and his grandmother "will have likely been a call saying that she's arrived and we'd plan to name her after you — it's not really something one can say no to. I doubt they asked — more likely informed."
According to The Express, in a talk with Telegraph Magazine, "Prince Edward made light of" the Duke and Duchess of Sussex's infamous interview with Oprah Winfrey back in March with a quip of "Oprah who?" when asked about it. That discussion included Prince Edward's wife, Sophie, Countess of Wessex, who also made it clear she didn't want to focus on the bombshell interview. She did, however, refer to Prince Harry, who she last saw at Prince Philip's funeral. "Careful with her comment, Sophie said it was 'nice' to have a lengthy chat with Harry at Windsor Castle after the service."