The Truth About Princess Diana's Iconic Floral Dress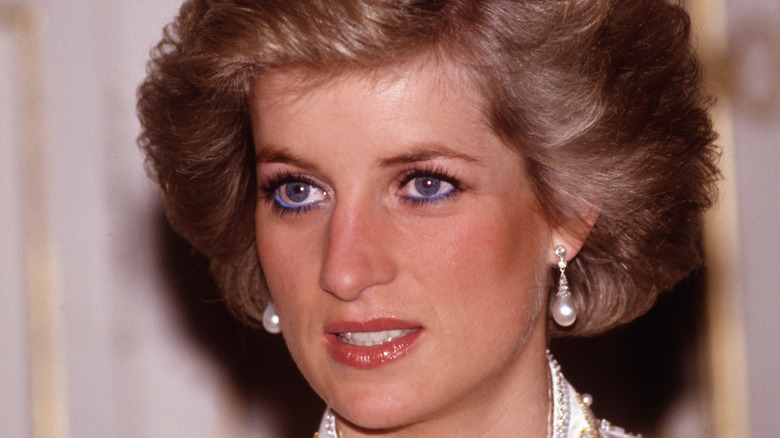 David Levenson/Getty Images
Princess Diana is one of the biggest style icons of the 20th century, but one of the most repeated outfits in her wardrobe wasn't a glamorous fashion statement, it was a simple floral dress. The royal wore the dress repeatedly, to the point that the press thought she was overdoing it.
Princess Diana kept wearing the frock, though, not to annoy the paparazzi or to prove a point, but because she knew a very important part of her fan base loved seeing her in it. Matthew Storey, the curator of the Royal Style in the Making exhibit at Kensington Palace where some of Princess Diana's most memorable outfits — including her wedding dress — are on display, explained the significance of the simple and lovely look to Us Weekly.
"She called it her caring dress," said Storey. "It's this blue dress with bright flowers on it and it was one of the princess' favorite dresses. She wore it over and over again. So much so that the press said, 'Give it a rest. Stop wearing it.'"
Princess Diana's fashion choices show her kind heart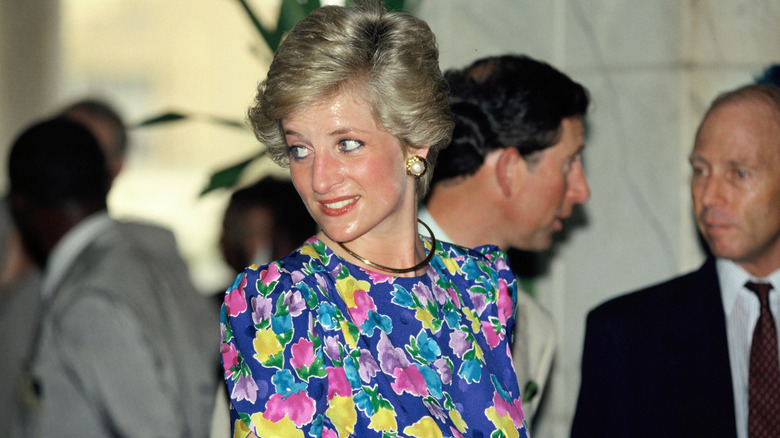 Georges De Keerle/Getty Images
As Matthew Storey explained to Us Weekly, though, Princess Diana continued to wear the garment because she knew that her young fans loved to see her in it. "She knew that children really responded to this dress. Children love bright colors," he revealed. "So, she often wore it when she was going to visit children — and sick children in particular."
While the dress itself isn't on display at the exhibit, a sketch of it is. Storey pointed out that the original plan for the outfit included a hat, but that Princess Diana never wore a hat with the dress for the sweetest reason. "She said, 'You couldn't cuddle a child in a hat,'" explained Storey.
Princess Diana is still remembered as one of the most fashionable members of the royal family by many (via PureWow) but, as Storey pointed out, her wardrobe transcended fashion. "She thought about the people who were going to see her and the people she was going to meet when she made style choices," he said.