America Ferrera Has Harsh Words For Kamala Harris Over Border Crisis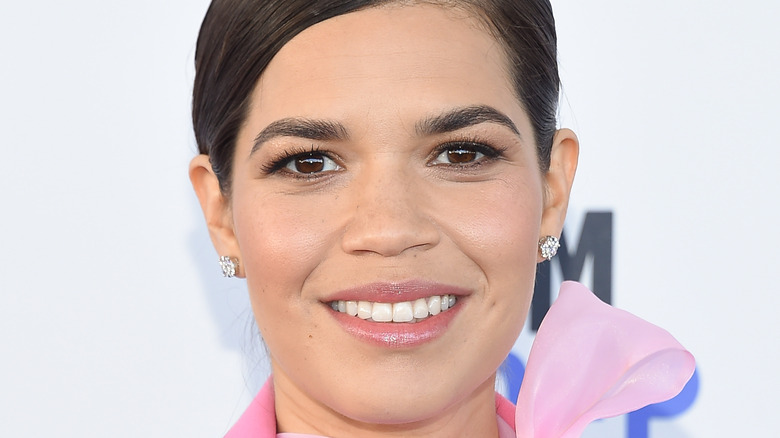 Shutterstock
America Ferrera had some harsh words for Vice President Kamala Harris over Harris' remarks during her trip to Guatemala. In comments to the press, the VP told those thinking of starting the journey across Central America into the United States not to come, claiming that they would be turned away if they did (via Fox News).
"I want to emphasize that the goal of our work is to help Guatemalans find hope at home, at the same time I want to be clear to folks in this region who are thinking about making the dangerous trek to the United States-Mexico border — do not come, do not come," she said.
Harris quickly received criticism for what some viewed as anti-immigrant statements, with some pointing to the United States' role in destabilizing the region (via Insider). Shortly after the vice president's remarks, actress America Ferrera appeared on "The View" and had harsh words for the woman she'd helped elect.
America Ferrera campaigned for Biden-Harris in 2020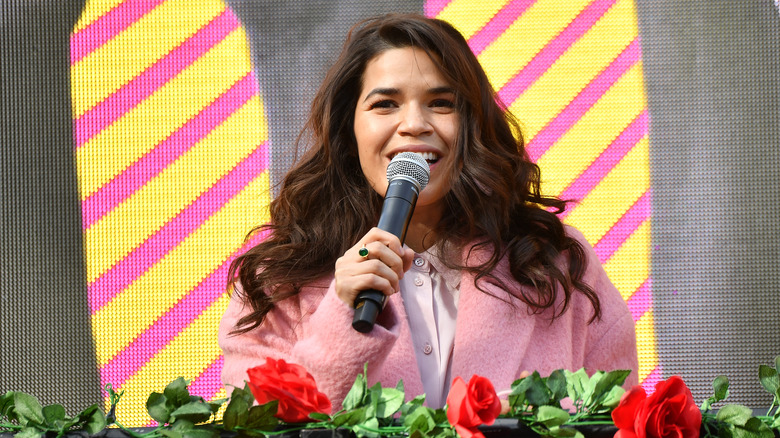 Paras Griffin/Getty Images
America Ferrera has been a prominent voice for immigrants' rights in the United States and owns a company that "inspires, affirms, and informs Latinas." After hearing VP Kamala Harris' remarks, she likened them to telling a drowning person to "stop flailing for their life" (via WIO News).
"I know that Vice President Harris knows the stories too, but I have spent many years sitting in shelters, detention centers on this side of the border and on the other side of the border with, you know, Honduran families, Mexican families, Guatemalan families — hearing the stories of the violent and life-threatening circumstances they're fleeing," she said during the show.
The "Superstore" and "Sisterhood of the Traveling Pants" actress partnered with the Democratic National Committee in a series of bilingual ads urging Hispanics to vote early (via The Hill). The daughter of Honduran immigrants, Ferrera has been incredibly politically active in this past election cycle, especially within the Latinx community. She even campaigned for the Biden-Harris ticket in 2020. Although she hoped that the Democratic candidates would bring changes to the immigration system, Ferrera expressed her disappointment during Monday's episode. 
"It's a slap in the face for all of the immigrant advocates who believed, you know, what they promised, which was change and compassion," she said (via Fox News).