Kim Kardashian's Future Law Career Takes Another Blow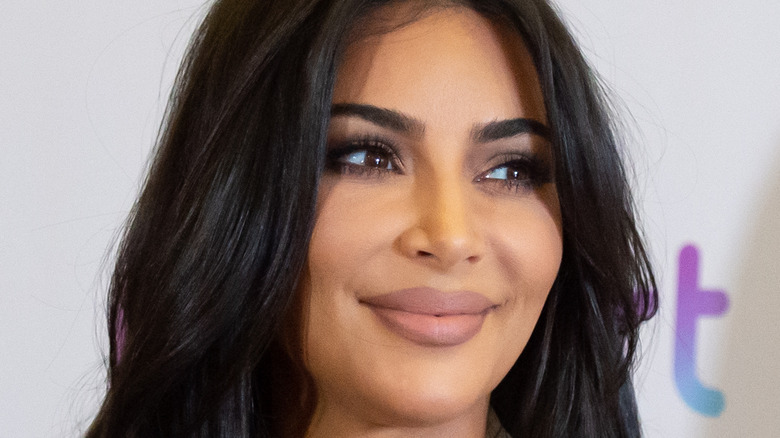 Shutterstock
Reality star Kim Kardashian shocked fans when she announced she planned to become a lawyer. While the social media influencer's plans may have seemed to come out of left field, there were signs that she was becoming interested in this career path (via CNN). First, there is her late father Robert Kardashian, who was not only a lawyer but one of the team that represented family friend O.J. Simpson in a case that captured the world's attention at such a level that it inspired the award-winning mini-series "The People v. O. J. Simpson: American Crime Story" decades after it happened (via IMDb).
CNN political commentator Van Jones, whose organization the "Keeping Up with the Kardashians" star has been apprenticing with, appeared on "The Ellen Show" and said, "Her dad was a lawyer, and she always wanted to be a lawyer" (via YouTube). She has also been working on prison reform for some time, championing cases of individuals she believes were treated unfairly. Much of this work is documented in "Kim Kardashian West: The Justice Project" (via Time).
Kim Kardashian didn't have to go to law school to take the baby bar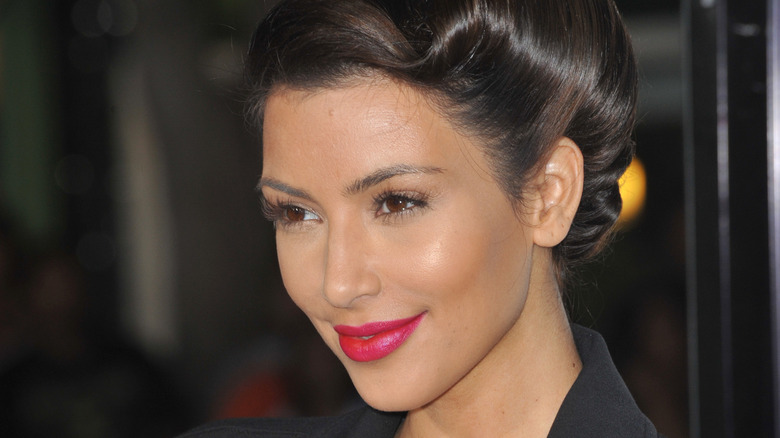 Shutterstock
Many fans are already aware of Kim Kardashian's public involvement in the release of Alice Marie Johnson, per CNN. That experience gave Kardashian the final push she needed to pursue a legal career. As she told Vogue, at that White House meeting where she found herself sitting in the Roosevelt room, she was thinking, "I need to know more. I would say what I had to say, about the human side and why this is so unfair. But I had attorneys with me who could back that up with all the facts of the case." Law became a goal because "I just felt like the system could be so different, and I wanted to fight to fix it, and if I knew more, I could do more," she said.
Luckily for the fashionista, she lives in California, one of only a few states that allows people to take the bar exam without having attended law school, as pointed out by Today. In order to bypass the academic degree, candidates need to complete an apprenticeship under a practicing lawyer. Though as JD Advising reports, "bar exam pass rates are far lower for candidates who have chosen this path instead of the traditional path." However, before even getting to the bar exam, she has to pass the first-year law students' examination, often called the "baby bar."  
Kim Kardashian's journey to become a lawyer isn't going so well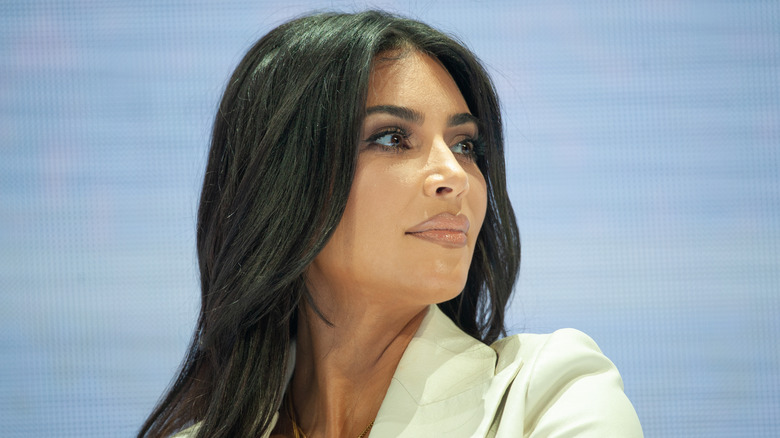 Shutterstock
While BBC reported Kim Kardashian's original goal was to become a lawyer in 2022 following her four-year apprenticeship, some speed bumps along the way are making that date unrealistic. On an episode of "Keeping Up with the Kardashians" (via YouTube), Kim confided in sisters Kourtney and Khloe, "I did not pass the baby bar." Despite her expressing how this made her feel like a failure, the reality megastar continued her pursuit but unfortunately revealed during the show's finale that she has again failed the baby bar (via Page Six).
The good, or bad news, depending on how you look at it, for the aspiring lawyer is that she's not alone. According to Above the Law, the success rate for California's baby bar has historically fallen in the 16 to 20% range. While the reality TV star can take the baby bar again, students only get credit for all years of study up to the third attempt. Subsequent attempts mean any study beyond the first year is no longer counted, extending the time required to study or apprentice. Let's hope for Kim's sake the third time really is the charm.