Inside Nicole Byer's Dating History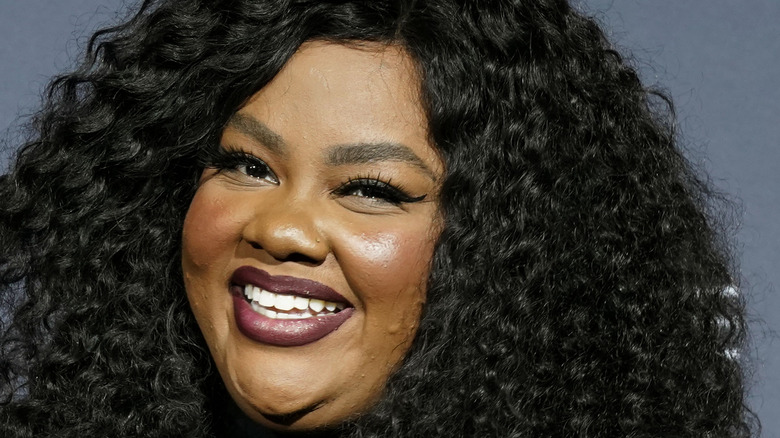 Erik Voake/Getty Images
Nicole Byer is pretty much on top of the world right now. In addition to hosting podcasts (including "Why Won't You Date Me?" and "Best Friends"), the 34-year-old comedian also recently stepped in as host of the newly revived obstacle course competition show "Wipeout" alongside John Cena (via Deadline). Byer is also five seasons deep into her gig as host of Netflix's baking competition show "Nailed It!". Needless to say, she's keeping plenty busy.
Even still, the comedian and host makes time for her dating life, which can, at times, hilariously wrong. However, if nothing else, her horror stories become fodder for her podcast "Why Won't You Date Me?", where she and various guests swap anecdotes. On a recent appearance on "Jimmy Kimmel Live!", Byer shared some of her dating fails over the course of the COVID-19 pandemic. 
"I had this like, FaceTime date and he only allotted 15 minutes," Byer told Kimmel. "He was like, 'Let's FaceTime on Friday,' and I was like, 'Okay.' And I was running a little late and he was like, 'Well, I have friends coming over so maybe we do this another time.' And this was in May and I was like, 'The pandemmy just started, you have friends coming over?' Not for me."
Nicole Byer revealed she was in a green card marriage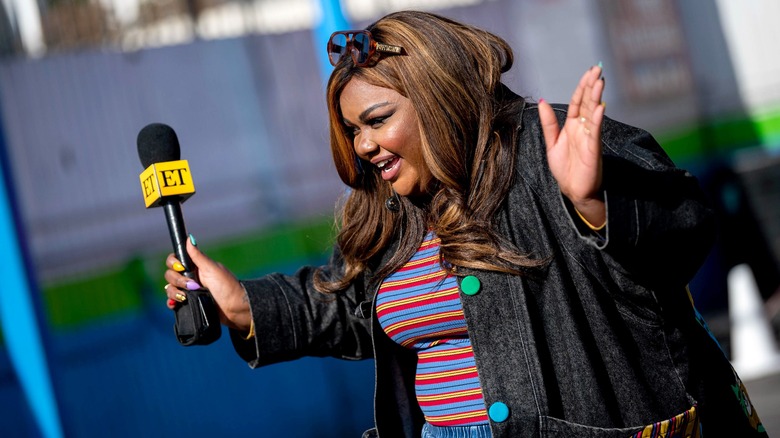 Emma Mcintyre/Getty Images
In an episode of her short-lived comedy series "Loosely Exactly Nicole", Byer, who played herself, enters into a marriage with a man who needs a green card and offers her money in return (per IMDb). In an 2016 interview with Entertainment Weekly, Byer revealed that this storyline was based on a real-life experience. 
"On one episode, I get married to a man for money and he gets married to me for a green card," Byer told the outlet. "Now I can talk about it because the statute of limitations is up ... I truly have no shame." She continued: "He was a teeny tiny little Indian man who wanted to stay in America, and I was a lady $30,000 in debt who wanted to continue living." The couple eventually divorced, and Byer is now single (via Distractify). 
In her March 2021 appearance on "Jimmy Kimmel Live!", Kimmel asked the comedian if when he goes on dates, the men know that there's a chance they will be featured in her comedy. "For the most part, no," she replied. "But I did have one guy who was openly like, 'Don't talk about me on your podcast,' and I was like, 'I will.'"
When Kimmel then joked that she might be sabotaging herself, Byer said with a laugh: "Well, I'd rather pay my mortgage than find love."