Angelina Jolie's Stunning Net Worth Revealed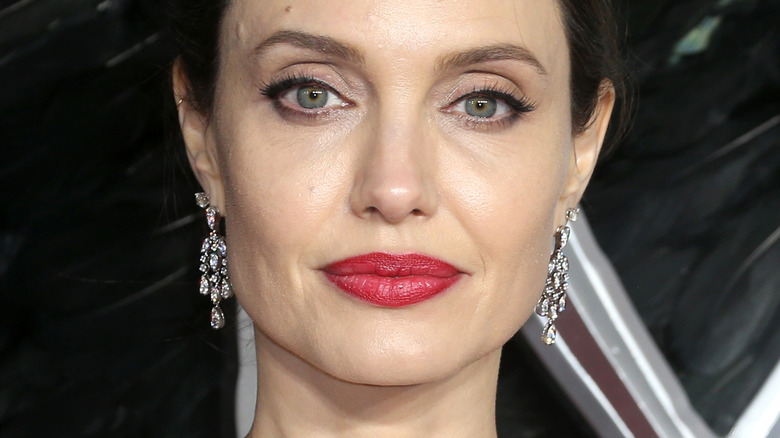 Shutterstock
Angelina Jolie is a successful actress and director who has an estimated net worth of $120 million, according to Celebrity Net Worth. She started gaining traction in the early 1990s as the iconic Hollywood wild child, with blood vials, controversial relationships, and all. But after winning the Oscar for her role in the 1999 hit "Girl Interrupted," Jolie solidified her place in Hollywood. For the next two decades, she gained leading roles in such films as "Changeling," "Wanted," "The Tourist," the "Lara Croft" series, "Mr. and Mrs. Smith," and the "Maleficent" franchise (via Britannica).
Along with acting, she started dabbling in directing in the mid-2000s, shining light on important issues around the world. She then became a Goodwill Ambassador for the United Nations, focusing on children in war-torn countries, and dedicated herself to being a loving mother to her six children (via Biography).
Jolie has had an interesting life to say the least, but fans have wondered just how exactly she's gained her impressive net worth over the years.
Her biggest paycheck was from the Maleficent movie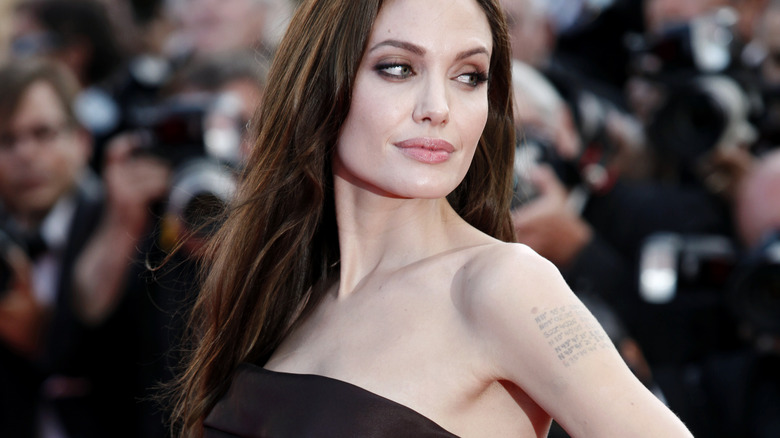 Shutterstock
While we know her net worth is about $120 million, just how much does Angelina Jolie make from her acting projects? Well, the actress' yearly salary is around $20 million, according to Celeb Worth. She earns a huge amount for her film roles. Jolie earned nearly $20 million for her "Lara Croft" movies (making $7 million for the first one and $12 million for her work in the sequel) and $10 million apiece for "The Good Shepherd" and "A Mighty Heart." Then she gained $15 million for "Wanted," $19 million for "The Tourist," and $20 million for "Salt" (via Celebrity Net Worth). Jolie earned another $20 million for her starring role in "Mr. and Mrs. Smith," which is about her average salary, but it was the first "Maleficent" in 2014 that brought Jolie her biggest paycheck to date: $33 million (via Celeb Answers).
She has owned properties all around the world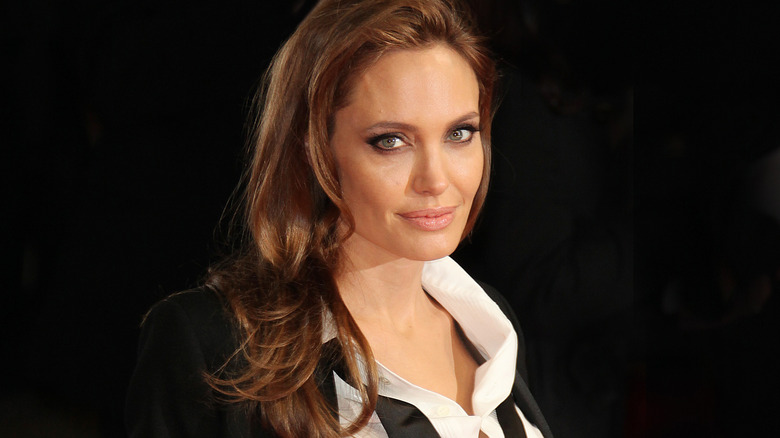 Shutterstock
In 2007, Angelina Jolie and her then-partner Brad Pitt purchased a stunning French Quarter mansion in New Orleans for $3.5 million. The home had five bedrooms, seven bathrooms, over 7,000 square feet, and a separate guest house. However, they agreed to sell it for $4.9 million during their divorce in 2016, per Velvet Ropes.
Velvet Ropes also reports that in 2011, Jolie and Pitt spent $67 million on a 35-room estate in Correns, France. The 1,200-acre property had an award-winning vineyard, a private lake, and a moat. During their divorce, the former couple decided to co-own the line of wines.
As of June 2017, Jolie and her family's primary residence was a $24.5 million, two-acre Los Feliz home. The Los Angeles property features six bedrooms, 10 bathrooms, incredible views of the ocean, a pool, 1920s Old Hollywood aesthetic, and a beautiful outside space, according to Velvet Ropes. While Jolie purchased her new family home in Los Feliz in 2017, she and Pitt previously lived in the same Los Angeles neighborhood. That property, which used to be Pitt's in the 1990s, had six bedrooms, seven bathrooms, a tennis court, a lot of play areas for the kids, a pool, skate park, and everything you could honestly imagine for a large family (via Velvet Ropes).