Why Angelina Jolie Will Reportedly Never Forgive Brad Pitt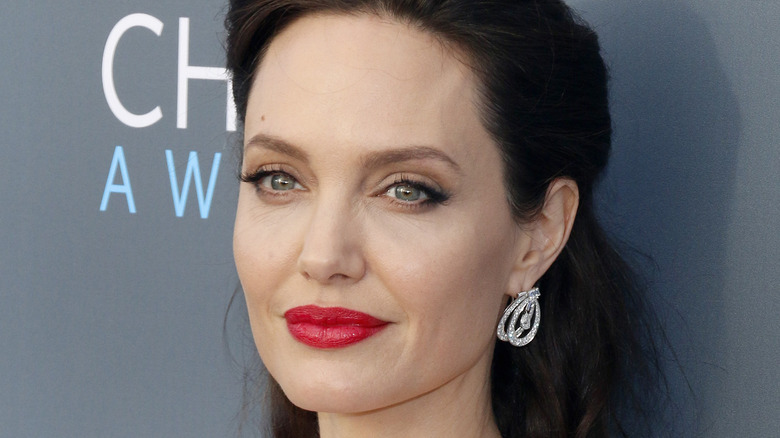 Shutterstock
Things haven't been easy between Angelina Jolie and Brad Pitt since their heartbreaking divorce in 2016. While the exact reason behind their breakup still isn't totally clear, per The Sun, it appears that there wasn't one particular reason, but instead, an amalgamation of issues that lead to "irreconcilable differences" (via BBC). However, some speculate that the largest source of the split was due in part to Brad allegedly losing control of himself on a plane and engaging in some sort of altercation with their son Maddox Pitt, who was 16 at the time. 
Brad also blamed his alleged struggles with alcohol as a large reason behind the challenges in their marriage, telling GQ, "I can't remember a day since I got out of college when I wasn't boozing or had a spliff, or something. Something," he explained. "And you realize that a lot of it is, um — cigarettes, you know, pacifiers. And I'm running from feelings. I'm really, really happy to be done with all of that."
In addition to navigating the challenges of their marriage ending, the couple have reportedly been fighting over the status of their six children for over five years – and Jolie is not pleased with how it's gone (via Page Six).
The court decided to give Angelina and Brad joint custody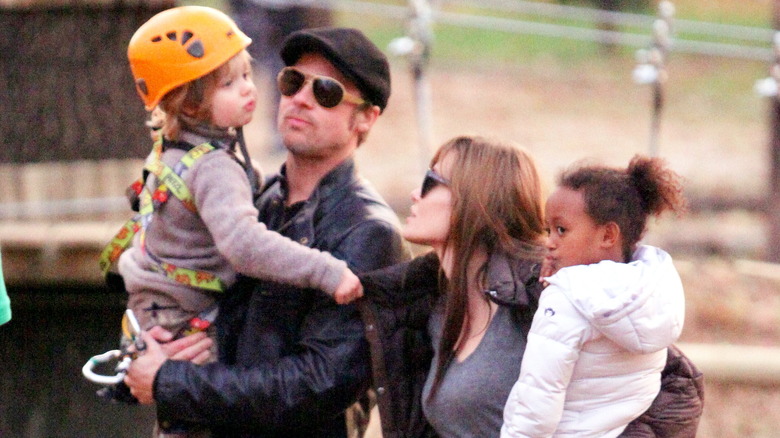 Shutterstock
Brad Pitt and Angelina Jolie have been working out the details of who would receive custody of their children, and it appears a decision has finally been made. 
According to Us Magazine, Judge John Ouderkirk ruled in favor of Brad, deciding on a temporary ruling that would give the ex-couple shared custody of the children. This decision, however, excludes Maddox Pitt, who is no longer a minor. Speculation would suggest that the decision regarding the 19 year old might have also been due in part to Brad's alleged drunken violent attack of Maddox  in 2016, which led to a very quick divorce decision for Jolie's assertion of full custody of their children (via Fox News).
While Brad is reportedly "delighted" by the decision, a source told Us Magazine that Jolie is "bitterly disappointed." Jolie was said to have been granted only partial custody due to her testimony "lacking credibility," and that this decision was "based on extensive testimonies from people who spent time with the kids and by highly respected professionals."
Here's how Angelina plans on moving forward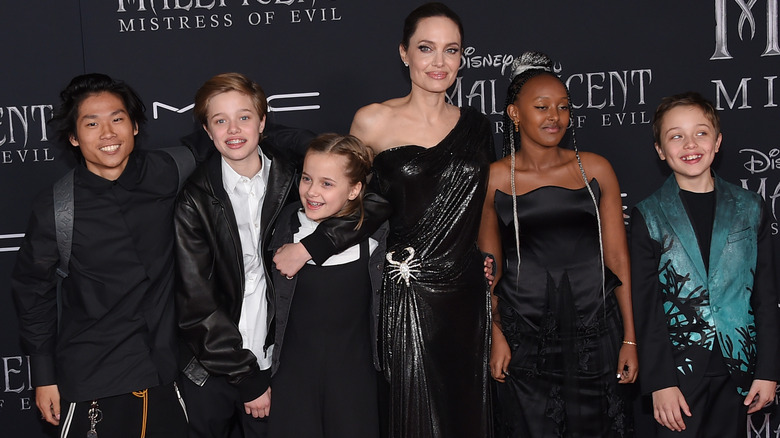 Shutterstock
A source told Us Magazine that Angelina Jolie will reportedly "never forgive" Brad Pitt, adding that she will use "everything she's got" to appeal the court's decision. The insider added, "She maintains it's far from over and still believes that justice will prevail."
And indeed, while the decision has been made, it would appear that this case is far from over. According to The Washington Post, Jolie has requested that Judge John Ouderkirk be disqualified from the case due to the extent of his alleged personal relationship with Pitt and his subsequent legal team, as well as his failure to disclosed this information. Furthermore, Jolie maintains that she feels failed by the court system, as her children were unable to testify during the court proceedings, according to Page Six.
A source told the outlet, "Angelina is focused on fighting a system that does not take into account the full set of issues that affect her family and other families in this situation. She's working hard to ensure that other families don't go through her experience."