The Real Difference Between Henna Brows And Microblading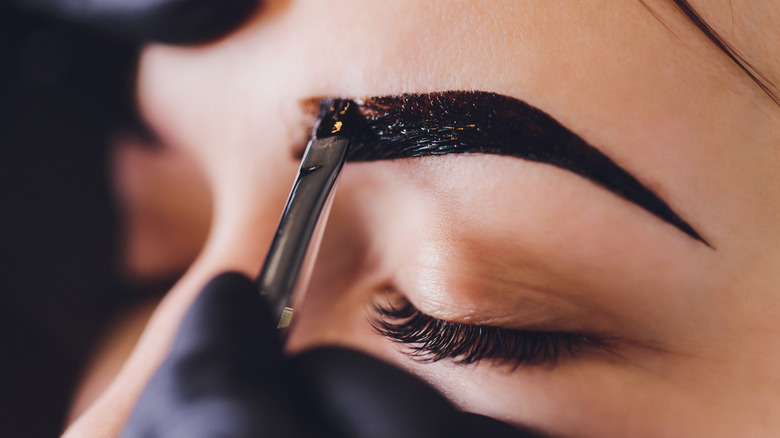 Shutterstock
As you've probably noticed, brows are a big deal. Over the past decade, they've become bigger and bolder than ever, with some going so far as to get them tattooed on their skin via microblading or henna brows. But what exactly is the difference between the two?
As microblading expert and eyebrow pro Suman Jalaf of SumanBrows Beauty Atelier in London told ELLE, "Microblading is a type of eyebrow architecture. It is all about creating the best shape for each face — a totally bespoke approach for each client." She continued, "The process is very precise thanks to the tool that is used which is effectively like a pen with the nib being a sloped blade with 10-12 little needles at the end — needles that don't penetrate the skin but just delicately scratch the surface, much like a paper cut."
According to Jalaf, the process implants "featherweight strokes with a medical grade pigment" onto the skin, resulting in fine lines that work together to give the appearance of hair, like that of an eyebrow.
Microblading is more like a tattoo, henna brows are more like a stain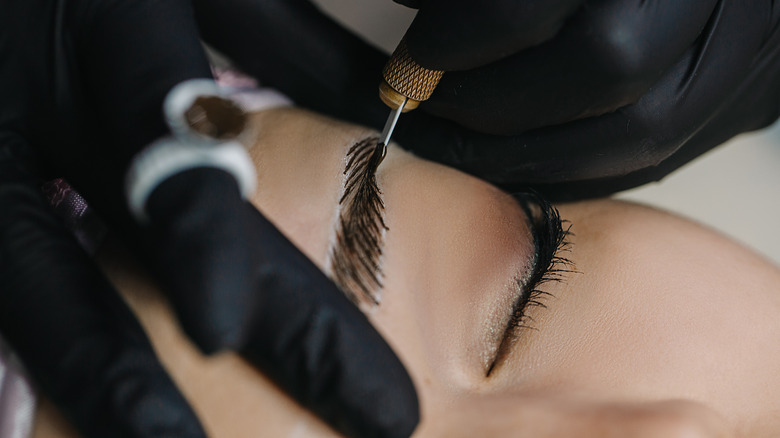 Shutterstock
Henna brows, on the other hand, are more like a stain. As Amy Jean of Amy Jean Eye Couture in Melbourne told Grazia, henna coloring looks more "matte or powdery." The result is a glossier look, but henna eyebrows will lack the finer detail of a microblading procedure, which ultimately, is more like a tattoo.
Explaining the henna brows process, Jean said, "Your artist will consult on color and shape then apply a barrier cream to the area of the skin where you don't want the henna to dye. You can actually create the illusion of the shape you're after by staining the skin into this shape. The henna is applied and takes 10-15 mins to set into the skin. It is then wiped away and you are good to go!"
Whichever you choose, be sure to do your research to ensure you understand the full treatment.