The Heartbreaking Death Of Ned Beatty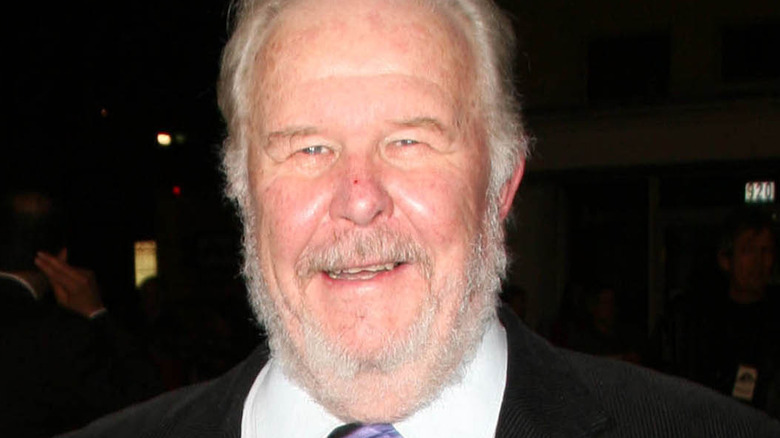 Shutterstock
Classic movie fans will remember him for his portrayal of Bobby Trippe in 1972's powerful and disturbing movie "Deliverance." He resonated with younger audiences as the voice of the malevolent purple teddy bear Lots-o'-Huggin' Bear, aka Lotso, in "Toy Story 3." 
Hollywood is mourning the passing of actor Ned Beatty, who appeared in more than 160 movies and was nominated for several awards, including an Emmy for Outstanding Lead Actor in a miniseries in 1979 for "Friendly Fire" and Outstanding Supporting Actor in a miniseries in 1990 for "Last Train Home." He was 83 years old (via Deadline).
News of his death from natural causes was confirmed by his manager, Deborah Miller, who said: "Ned passed away from natural causes Sunday morning, surrounded by his family and loved ones. His family has decided to keep details private at this time. Ned was an iconic, legendary talent, as well as a dear friend, and he will be missed by us all" (via The Wrap).
Ned Beatty's entertainment career started when he was 19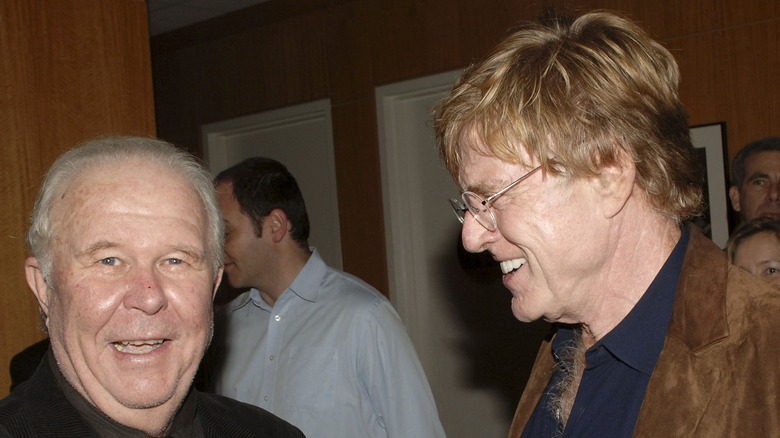 Stephen Shugerman/Getty Images
Ned Beatty is a Kentucky native, who was born in 1937 to a traveling salesman who sold fire hydrants to small towns. Because he said his voice had changed when he was just 10, he became a regular singer for barbershop quartets and Baptist weddings and revivals when he was just a teenager (via The Hollywood Reporter).
He was first exposed to acting when he was 19, in a play about two Kentucky counties during the Civil War called "Wilderness Road." Beatty told the Chicago Tribune later on that he got the part because his voice was "so loud," but it was enough to get him hooked and he joined Virginia's Barter Theatre, which also counts Ernest Borgnine, Hume Cronyn, and Larry Linville as alum (via THR).
His first stint in film came via an FBI training film, where he played a bank robber, in 1968. Unfortunately, the stint caused some fallout. "About a year later, I started getting arrested. If I went into a small town somewhere, I'd get arrested. I'm serious. That's the way cops work. They're used to seeing pictures of bad guys. If they see you and they know that you're a bad guy, they arrest you. So that went on for a little while, until I started getting known as a film actor," Beatty told Backstage.
Ned Beatty had a stellar Hollywood career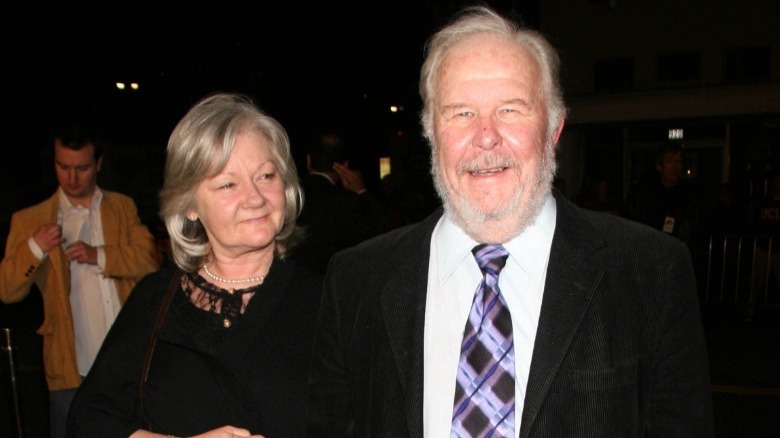 Shutterstock
Ned Beatty went on to enjoy a stellar Hollywood career, where he played parts in cinema classics that include "All the President's Men," "Silver Streak," "Back to School," "Nashville," "The Big Easy," "The Toy," "1941," "Captain America," "Rudy," "White Lightning," "Prelude to a Kiss," "Hear My Song," "Restless Natives," "Life," "Shooter," and "Charlie Wilson's War" (via TMZ). Because, for a time, he was involved in a wide range of projects involving film, TV, and theater, he was once known as "the busiest actor in Hollywood" (via Deadline). 
While many of Beatty's roles involved playing the bad guy, he never felt he was typecast, instead saying: "I think I finally got typed as an actor. I got asked to do a part one time on 'The Rockford Files,' and I was reading through the script, and I thought, 'This is kind of a nice part.' This guy's a real bad guy. He's real scummy. He's one of these people that duped a lot of people out of millions and millions of dollars. The script kept describing him as this guy who was huge and who would physically overcome Jim Garner. Well, I knew Jim Garner, and I knew I wasn't going to physically overcome Jim Garner, for God's sake. He's about 6 feet 3. But I took the part" (via Backstage).
Beatty is survived by his fourth wife, Sandy, and by his children Blossom, Doug, twins Charles and Lennis, Wally, Jon, Thomas and Dorothy (via The Hollywood Reporter).