The Truth About Ruben Studdard's Weight Loss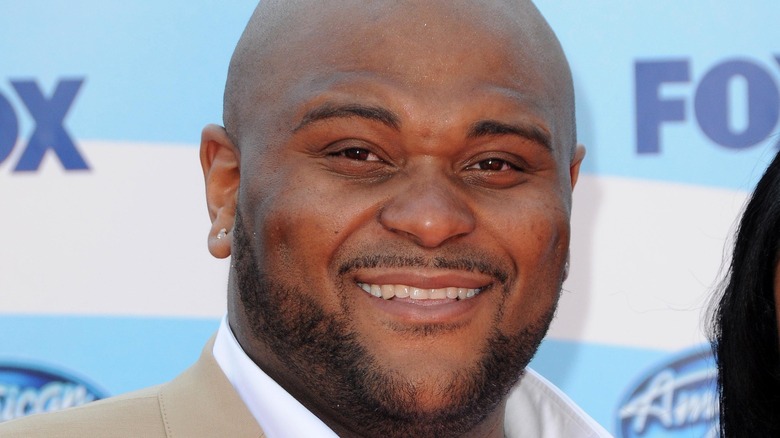 Shutterstock
Ruben Studdard, the Season 2 winner of "American Idol," won the hearts of America and the "AI" judges with his smooth vocals and sweet demeanor. You may recall the popular episode where the great Gladys Knight gave Studdard the nickname "Velvet Teddy Bear," for his true talent, charismatic personality, and plush physique (via Seattle Refined). Post "Idol," Studdard went on to win a Billboard Music Award, an NAACP Outstanding New Artist award, and a Grammy nomination (via Gossip Cop).
Unfortunately, people seemed more interested in the soul singer's fluctuating weight than in his music. Studdard began gaining weight as a child, blaming the Southern comfort foods he grew up eating for his size (via Amo Mama). When he met his former wife, Surata Zuri McCants, in 2006, Studdard lost more than 100 pounds, sharing that he was eating well and working out. But after their divorce in 2012, he put back all the weight he lost — and then some. 
Fluctuating weight and a surprising diagnosis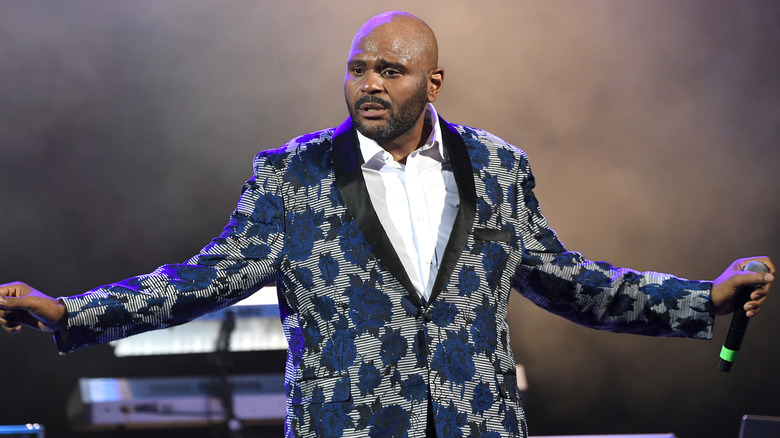 Paras Griffin/Getty Images
In 2014, the controversial but popular reality series "The Biggest Loser" invited Ruben Studdard to be their first celebrity contestant. Upon his arrival at The Biggest Loser Ranch, the singer seemed genuinely surprised to learn that he was the season's heaviest contestant. "I'm 462 pounds," he said after the weigh in (via Amo Mama). "What in the hell have I been doing?"  
Another shock for Studdard came when he was diagnosed with Type 2 diabetes by "The Biggest Loser's" medical expert, Dr. Robert Huizenga (via Today). Studdard lost 39 pounds during his time on the ranch and went on to lose an additional 104 pounds afterward, but Studdard admitted that the four weeks on the ranch were "10 times harder" than he anticipated, as well as "very mentally challenging" (via BlackDoctor.org)
Although he did not make it to the end of the season, Studdard said he was better because of his time on the show. "I'm not disappointed, because I went into the house with one goal — to change the way I thought about healthy living, and I did that." 
While we haven't seen any new reports on his weight, we hope that Reuben is living his healthiest life and keeping his diabetes under control.