Kourtney Kardashian Reveals The KUWTK Episode That Was The Hardest To Film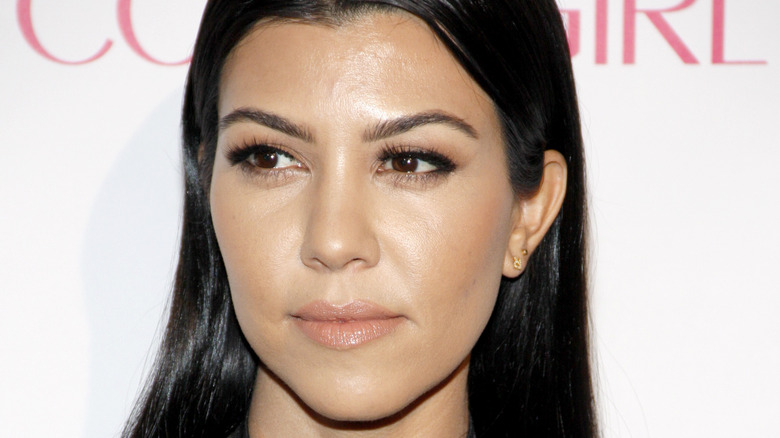 Shutterstock
"Keeping Up With the Kardashians" is officially over. After 14 years and 20 seasons, the family that many fans grew up with is calling it quits. The final episode of "KUWTK" aired on June 10 2021. As Kris Jenner wrote on Twitter about the series finale, "It's such a mix of emotions. I'm so sad the show is ending but feel so blessed for all the love and support over the past 14 years" (via People).
"I will never be able to put into words what this show and what you guys mean to me," Khloé Kardashian tweeted. "Please know how much I love you!!!!! I try to show you guys how much you matter to me #KUWTK."
Reflecting on their time on the show, it's clear the past 14 years have been a rollercoaster ride for each and every family member. But this should come as no surprise to fans who have been there for all the highs and lows.
For the oldest Kardashian, Kourtney, there was one episode of "Keeping Up With the Kardashians" that was particularly difficult to film. 
The hardest episode for Kourtney Kardashian to film was the one that dealt with the breakup of her relationship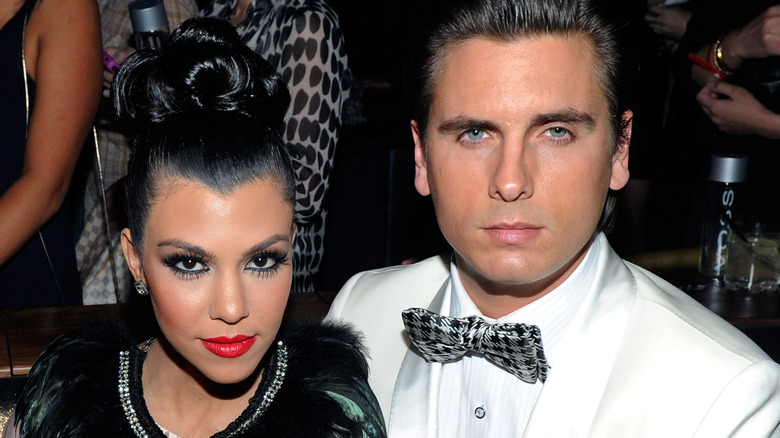 Ethan Miller/Getty Images
For Kourtney Kardashian, filming the breakup of her long-time relationship with Scott Disick, the father of her three children, was especially rough. It's hard enough to deal with the end of a relationship, but doing it in front of a camera — with millions of people watching — is a whole different thing.
Speaking to The Hollywood Reporter in 2017, Kourtney revealed, "I had a lot of anxiety about it, and finally said let's just get this over with. I sat down and started crying. You go through something, and then you move past it. Then you do your interview, and get all riled up again. And then you see the episode, and start seeing all these comments [on social media]."
Today, Kourtney, who is currently in a relationship with Travis Barker, and Scott Disick remain friends and successfully co-parent their three children: sons Mason, 11, and Reign, 6, and daughter Penelope, 8 (via People).