Why Kourtney Kardashian Really Thinks She's No Longer With Scott Disick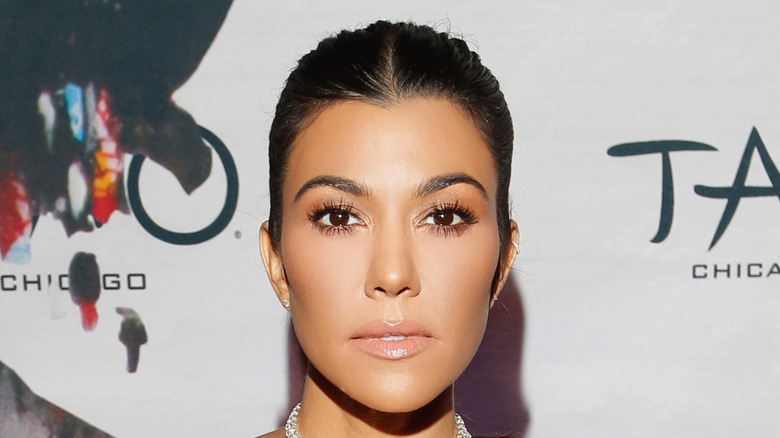 Jeff Schear/Getty Images
Long-time fans of "Keeping up with the Kardashians" will sadly be well-versed in the long-running saga that is Kourtney Kardashian's relationship with baby daddy Scott Disick. The 20th, and final, season of the hit show has found the extended Kardashian clan actively encouraging Kourtney to take her ex back despite the fact the mother of three keeps consistently arguing that there's much more to the situation than they realize. According to People, the eldest Kardashian sister reaches her breaking point in the series finale, even accusing her family of "enabling" Disick. 
After months, maybe even years, of intense needling from Khloe, Kim, their mother Kris Jenner, and naturally Disick himself, Kourtney has finally had enough. Acknowledging the Lord has "made so many major life improvements," Kourtney argued there's still a lack of "consistency" from Disick, whom she also accused of playing the victim. Although the Poosh founder doesn't want to say a romantic reunion will never happen, it's clear that until Disick rises to the occasion, it won't. In the upcoming reunion, Kourtney looks poised to reveal exactly what their biggest underlying issues really are. 
There are a lot of personal issues at play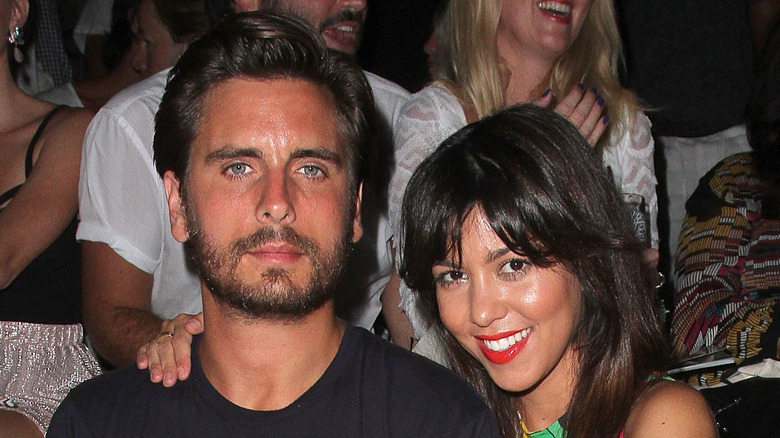 John Parra/Getty Images
Bravo's own Andy Cohen, who's marshalled many dramatic reunions, will sit down with the entire Kardashian family for a massive, two-part special covering all twenty seasons of their beloved show. A tantalizing teaser clip gives us a taste of what's to come, as Cohen fixes the ladies with tough questions about cheating, making mistakes, and everything else besides. Kourtney Kardashian is the most low-key family member for sure, but her relationship with Scott Disick remains a major plot point and Cohen wants to know whether, if the cameras hadn't been around for every tough moment, these crazy kids might have stood more of a chance of making it work. "Do you think your relationship might have turned out differently if you hadn't shared so much of it?" Cohen wondered, fixing the former couple with a casual look (via YouTube). The eldest Kardashian wastes no time answering, acknowledging, "Probably," before adding quickly, "but I think the substance abuse was the deal-breaker." 
As People notes, Disick sought treatment as recently as last year, and has been to rehab several times, for his highly-publicized issues with drugs and alcohol. "I was pretty irresponsible," Disick admitted to Cohen, who asked whether he approves of his ex's new, PDA-filled relationship with Travis Barker. We'll have to wait until the reunion airs but considering how, according to ET, he wishes Kardashian was more upset by his relationship with Amelia Hamlin, it seems unlikely the Lord is supportive.