Kate Middleton Just Greeted Prince Charles With This Family Nickname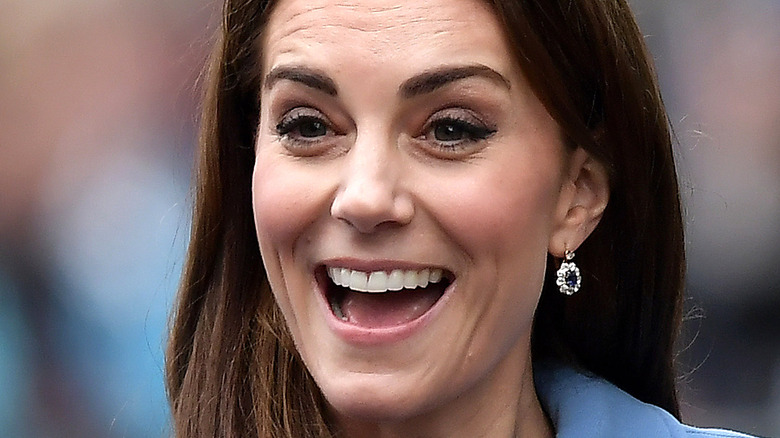 Charles Mcquillan/Getty Images
Following months of turmoil and alleged in-fighting, the British royal family is laying on the charm rather thickly, to show the world they continue to be a united front. As People reports, Queen Elizabeth, Prince Charles, his wife Camilla, Prince William, and his wife Kate Middleton, are busy welcoming various world leaders at the G7 summit in a historic move that signals the family's ongoing commitment to supporting global diplomacy. They descended upon the Eden Project, in southwest England, to discuss a shared message of "build back better" as the world continues trying to recover from the devastating COVID-19 pandemic.
The royals were reportedly met by Prime Minister Boris Johnson before attending a party, after which the queen posed with other heads of state. She met President Joe Biden and his wife Jill for the first time too, marking her lucky 13th U.S. leader since the long-running monarch first took her place on the throne. Senior members of the family have been working extensively with the Eden Project, an eco-themed visitor attraction, and are expected to take part in several facets of the summit. Alongside all the bureaucracy, however, there was at least one notable moment of bonding that showcased how normal they really are.
Kate Middleton and Prince Charles are demonstrably close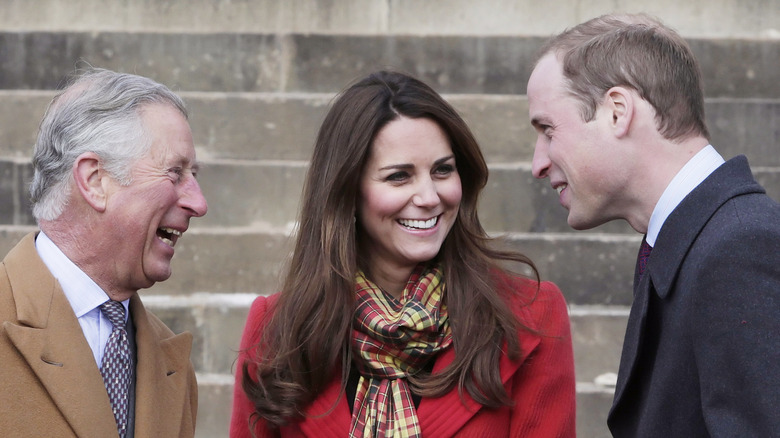 Wpa Pool/Getty Images
According to Cornwall Live, a lip reader has revealed that Kate Middleton greeted Prince Charles by calling him "Grandpa," a family nickname, when the two initially met up at the G7 summit reception. "Hello Grandpa! How are you?" the Duchess of Cambridge reportedly enthused when Charles stopped to say hello to her and Prince William as they arrived at the event. The couple's three children — George, Charlotte, and Louis – all refer to Charles as "Grandpa," so it makes sense. The lip reader also caught a moment where Camilla, the Prince of Wales' wife, borrowed a shawl from Queen Elizabeth. According to body language expert Judi James, who spoke to The Express, the body language shared between Middleton and Charles signifies their deep "trust and friendship." 
As James explained, "Both Kate and her father-in-law are known for their rather politely formal body language displays at the bigger royal occasions and neither are overly tactile ... But the way that Kate performed her hug with ease and confidence suggested she and Charles might have grown a warmer relationship than expected behind the scenes." The body language expert pointed to instances of Charles holding his daughter-in-law's arm, kissing her on the cheek, and giving the duchess an affectionate squeeze, as well as the duo's desire to speak whenever possible at public events, including the funeral of Prince Philip where Middleton was seen comforting Charles. Evidently, despite being actual royals, there are certain family rituals shared no matter what.