Inside Charlie D'Amelio's Relationship With Her Sister Dixie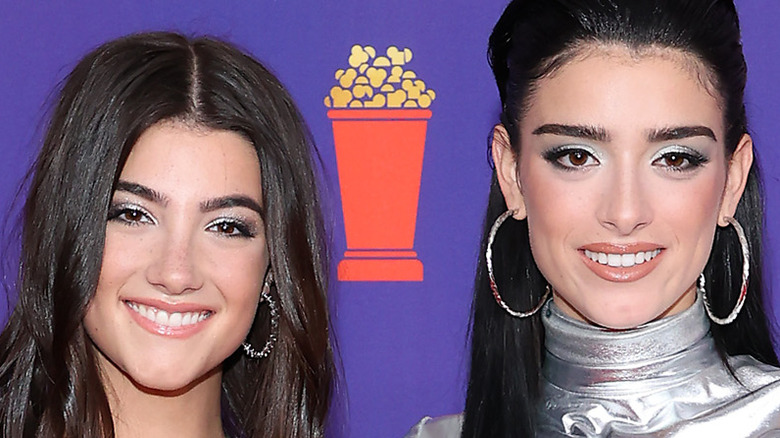 Amy Sussman/Getty Images
The D'Amelio sisters have skyrocketed to fame over the last couple of years thanks to their sizable social media presence. 
Younger sister Charli D'Amelio in particular is popular with social media users, becoming the most-followed person on TikTok with over 100 million followers, and older sister Dixie following with around 52 million. The pair, along with their parents, moved from their Connecticut home to their current Hollywood Hills mansion in 2020 (via Variety). As fans may recall, both former members of the Hype House as well.
The duo, both still relentlessly active online, have a Hulu show set to air later in 2021. As two of the most famous teens in the world – arguably at the same level as Billie Eilish and Olivia Rodrigo – what's their relationship like? Is it a typical sisterly relationship, or are the dynamics different due to their sudden rise to fame and subsequent wealth?
Dixie defended her sister on Twitter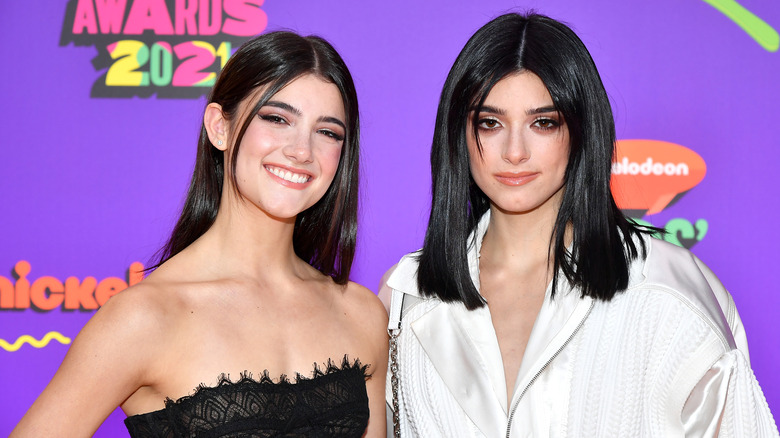 Amy Sussman/kca2021/Getty Images
In 2020, there was some drama between Charli and Dixie D'Amelio and their fellow TikTok star Addison Rae – and it became clear that the sisters have each other's backs (via Dexerto). While Rae had been good friends with the D'Amelio sisters, it came to light that before their friendship, she'd liked some social media comments shading Charli. Dixie wasn't having it, taking to Twitter to subtweet Rae, who later apologized on Instagram. 
The sisters have seen each other through some rocky times, too. There was the time they left the Hype House collective of social media stars altogether, as it became more business-focused (via Elite Daily) and of course the controversy of 2020, when the pair were accused of being disrespectful to their private chef in a YouTube video – even losing a whole load of social media followers for a time (via LA Times). 
Above all, it's clear that the sisters, and by extension the rest of the family, are pretty close. After all, a reality documentary starring the family is set to stream on Hulu later on in 2021, showing how they've dealt with their rise to fame (via Hollywood Reporter). 
It's evident that their relationship is a close one, as you might expect for two sisters with such a close age gap, and while all close family members will argue from time to time, they look as if they get on well.