What We Know About Charli And Dixie D'amelio's Hulu Show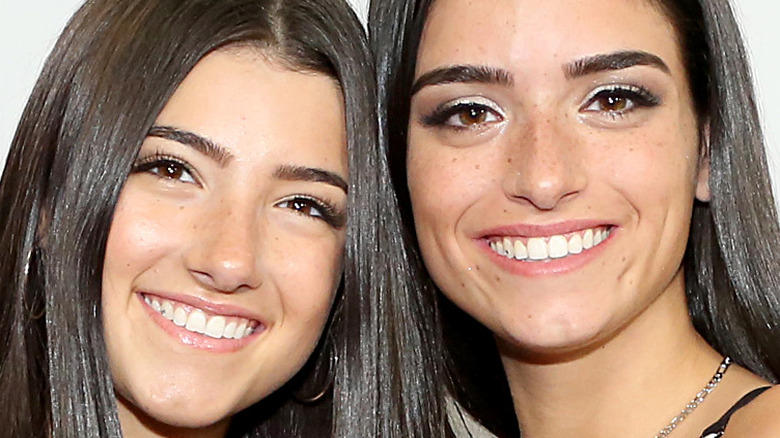 Monica Schipper/Getty Images
Since joining the wildly popular video-streaming app TikTok in July of 2019, Charli D'Amelio has risen to the top of the platform (via Insider). The 16-year-old is currently the most popular person on the app, with a following of over 115 million and over 9.3 billion likes on her videos (via TikTok). Charli is known for her impressive dancing skills, love of Dunkin' Donuts, and close relationship with her family. She frequently collaborates on projects with her older sister Dixie D'Amelio, such as a makeup line with Morphe and a limited edition clothing collection with Hollister (via Teen Vogue). Dixie boasts over 51 million TikTok followers and also hosts her own YouTube talk show, "The Early Late Night Show."
Both girls are both extremely close with their parents and often feature both Heidi and Marc D'Amelio in their videos. The family also has a group TikTok account, which currently has over 15 million followers. Though the D'Amelios try to give peeks into what their hectic lives are like, it has become clear over the past year that the fans want more of the famous family. In December of 2020, Hulu announced it would release a docuseries about the D'Amelios and is finally sharing a first look at the highly anticipated series (via People).
"The D'Amelio Show" will focus on how the D'Amelio's balance their fame with their family values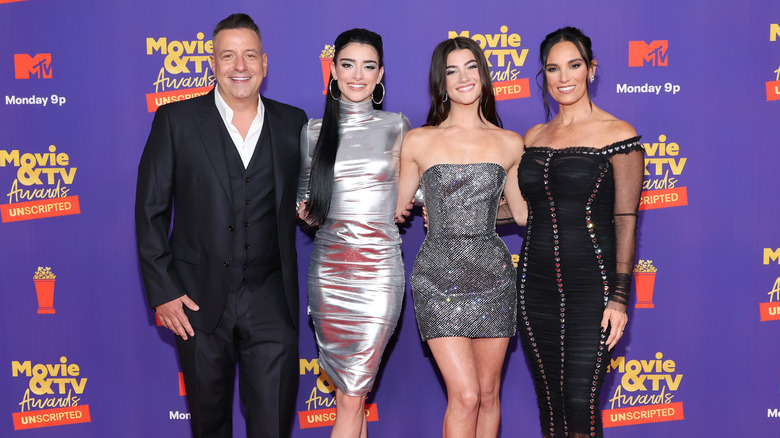 Amy Sussman/Getty Images
On May 17th, Hulu dropped the first trailer for the upcoming reality series featuring the D'Amelio family, "The D'Amelio Show" (via YouTube). The series is set to follow Charli D'Amelio and Dixie D'Amelio as they navigate their new lives as social media stars and dabble in more traditional Hollywood careers like acting and making music. According to a press release, Charli will be shown "working to balance fame and family, life with dancing, running a budding empire, making new friends in L.A. and battling the naysayers online," (via People). The trailer features a clip of Dixie in a recording studio, which indicates that her burgeoning singing career will also be featured in the series.
The press release also revealed that Heidi D'Amelio and Marc D'Amelio will show how they raise their teens while, "supporting their daughters' dreams and doing the best they can to stay close as a family and protect their girls from the dark side of fame, while also trying to adjust to life in Hollywood." 
While a premiere date for "The D'Amelio Show" hasn't been announced yet, hopefully we will be able to watch the Hulu show soon!