Why A CNN Anchor Just Called Kamala Harris 'Cringeworthy'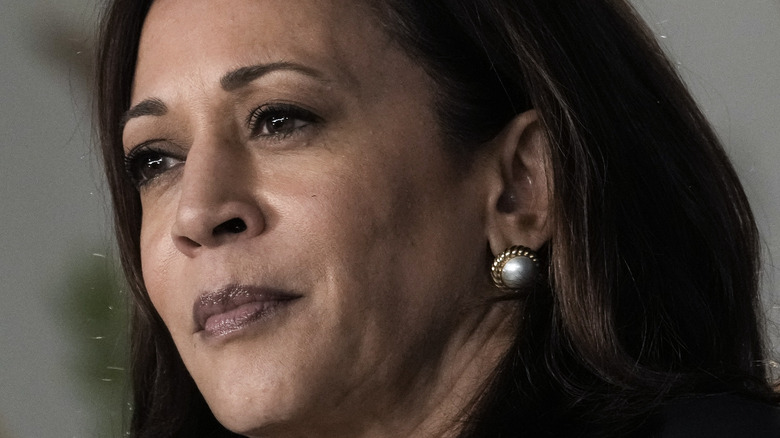 Drew Angerer/Getty Images
It's been a rather busy few days for Vice President Kamala Harris, who just made her first international trip in the role. Heading south to visit Guatemala and Mexico, she drew criticism from some for telling would-be migrants "do not come" to the U.S., but that's not the only reason Harris has been under scrutiny in recent days (per New York Post). Of course, it's to be expected that her first international trip will be a key subject of political discussion, but would she have been expecting such a reaction?
On CNN's "Inside Politics Sunday," host Abby Phillip described some exchanges between Harris and the media as "just a little cringeworthy."
"I know that her allies in the White House and elsewhere are watching it and just kind of wondering, 'What is going on?'" Phillip asked — but just what happened that was so cringeworthy, as put by the CNN anchor? Here's what went down.
Kamala Harris was criticized for some recent comments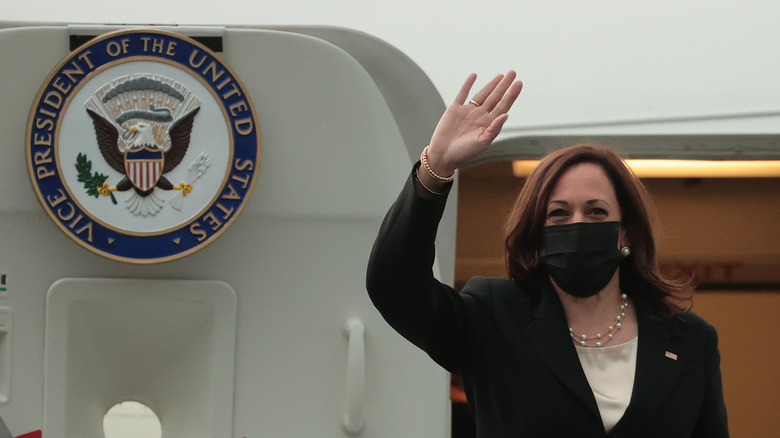 Hector Vivas/Getty Images
The description of VP Kamala Harris as "cringeworthy" was brought about by a couple of different incidents (via Daily Mail). The first was during an interview with Lester Holt of NBC. He mentioned to her that she hadn't been to the border between the U.S. and Mexico — of course a location that's remained a focal point in political discussion over the years. As a response, Harris replied, "And I haven't been to Europe", laughing, before continuing, "I mean, I don't understand the point that you're making. I'm not discounting the importance of the border."
The other instance came about in a Univision interview on Thursday, in which Harris said that she was going to the border but didn't specify when. "When are you going?" asked reporter Ilia Calderón, interrupting the vice president during a discussion, before Harris replied with, "I've not finished." She then went on to explain that the Biden administration would be focusing more on the root causes of the migrant crisis.