Why Kamala Harris' Latest Exchange With A Reporter Got So Heated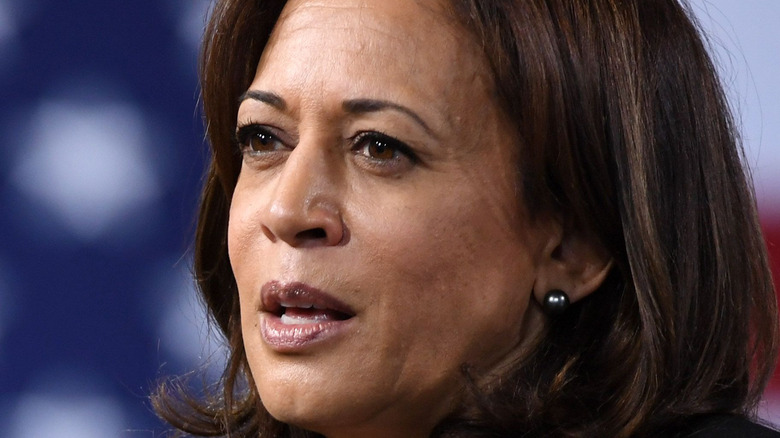 Shutterstock
As President Joe Biden's flown over to the U.K. for the G7 Summit, the BBC has reported that Vice President Kamala Harris has faced increasing pressure to visit the U.S-Mexico border following her return from her first international trip. According to the broadcaster, the region "was part of Ms. Harris's portfolio" when she became VP in March. And this is why Kamala Harris' latest exchange with a reporter got so heated.
The Guardian outlined that as Harris spent time in Mexico and Guatemala, and the BBC reported that she met with Mexican President Andrés Manuel López Obrador and they said it was in both of their interests to address the "root causes of migration." The Guardian explained that the trip had been considered high risk. Immigration is such a contentious political issue in 2021 and Slate outlined that Harris had already faced backlash for telling would-be migrants in Guatemala, "Do not come."
The New York Post explains that Harris spoke about her trip on Univision on June 10. However, questions got a little heated.
Harris said 'I've said I'm going to the border'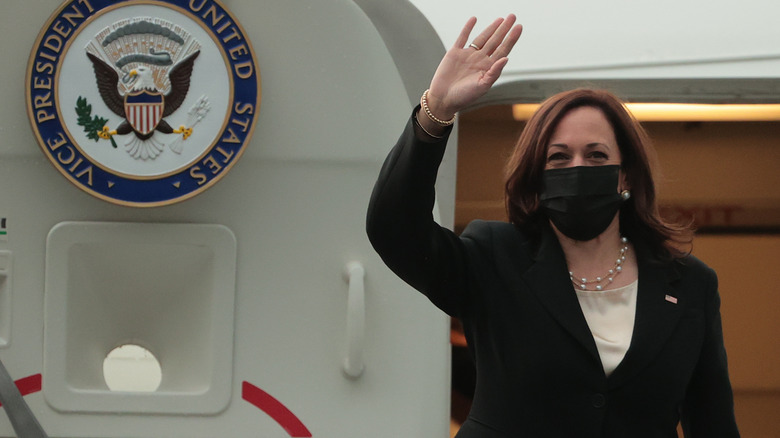 Hector Vivas/Getty Images
Ilia Calderón interviewed Harris on Thursday after her trip. She asked when the Vice President planned on visiting the U.S.-Mexico border. She replied, "I've said I'm going to the border. And I—" but Calderón interrupted, "When are you going to the border, Vice President?"
Harris then said, "I'm not finished. I've said I'm going to the border. And also if we are going to deal with the problems at the border, we have to deal with the problems that cause people to go to the border, to flee to the border. So my first trip as vice president of the United States was to go — in terms of a foreign trip — to Guatemala, to be on the ground there to address and to be informed of the root causes why are the people of Guatemala leaving."
The Guardian reported that in response to questions about her most recent trip, the Vice President pressed, "I've been to the border before and I will go again."
Harris has received pressure from the government and fellow Democrats over some of her comments. Congresswoman Alexandria Ocasio-Cortez said her "do not come" message was "disappointing to see." Ocasio-Cortez tweeted, "First, seeking asylum at any U.S. border is a 100% legal method of arrival. Second, the U.S. spent decades contributing to regime change and destabilization in Latin America. We can't help set someone's house on fire and then blame them for fleeing."