How Frances McDormand And Joel Coen Really Met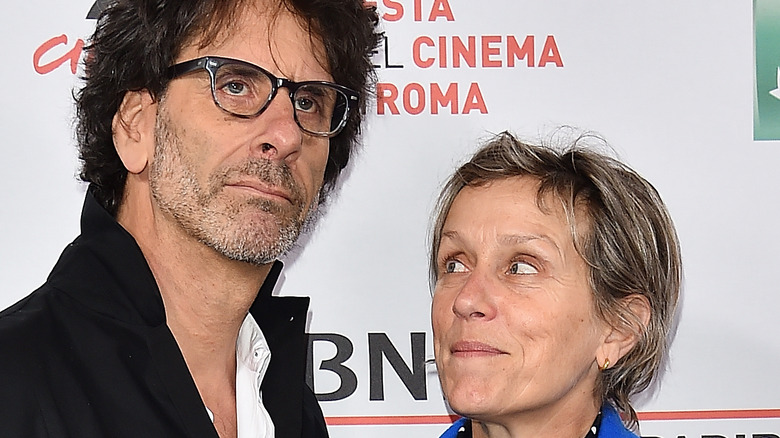 Stefania D'alessandro/Getty Images
Frances McDormand and Joel Coen remain one of Hollywood's most long-lasting couples. In the time they've been together, McDormand has won not one, not two, but three Academy Awards. Her IMDb is littered with other accolades as well — 130 to be exact, not to mention 125 additional nominations. Coen, on the other hand, who makes up one half of the renowned directorial duo the Coen brothers, has 140 wins overall and a staggering 308 nominations, per IMDB. We would be remiss not to wonder if the pair's relationship has something to do with their collective success.
When asked about the recipe for a happy marriage, McDormand said it all comes down to storytelling: "I think it's having different stories to tell each other," she told AFP at the Rome Film Festival, per Yahoo News. "Although we have often collaborated on films, we have both had really autonomous careers and so we have always had new things to tell each other." They also seized the red carpet occasion to discuss their meet-cute, which, despite happening more than three decades ago, they both can recall with shocking clarity.
Frances McDormand and Joel Coen met when their careers were just beginning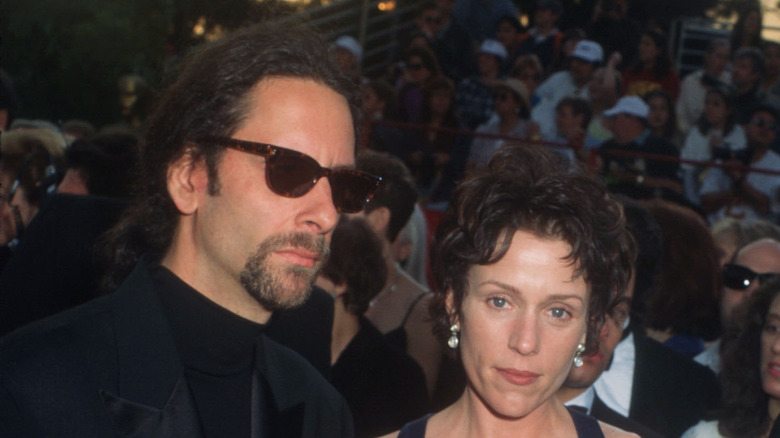 Barry King/Getty Images
Unsurprisingly, Frances McDormand met her future spouse at an audition for a film (via Yahoo News). The year was 1983, and the burgeoning actress was auditioning for a role in the Coen brother's debut feature called "Blood Simple." By the time McDormand's name was called, Coen said they "were losing hope of finding anyone for the role." Of course, she blew them away and immediately got a callback. However, she told the brothers she couldn't make the second audition because she had "promised to watch her then boyfriend make his two-line debut on a TV soap." As she remembers it, Coen actually hired her because she turned him down. Although he partly agrees with that assessment, he adds that it was his wife's immense talent that solidified his decision.
After this initial collaboration, Coen continuing to keep McDormand in mind when creating female roles. She has since starred in numerous Coen brothers' films, including the 1996 hit "Fargo," for which she won an Oscar for Best Actress in a Leading Role (via IMDb). But the couple's most shining accomplishment has been raising their now-adult son, Pedro. According to McDormand, that was easily "the most exciting part" of their relationship (via Yahoo News).