Every Makeup Product Sarah Jessica Parker Wore As Carrie Bradshaw On Sex And The City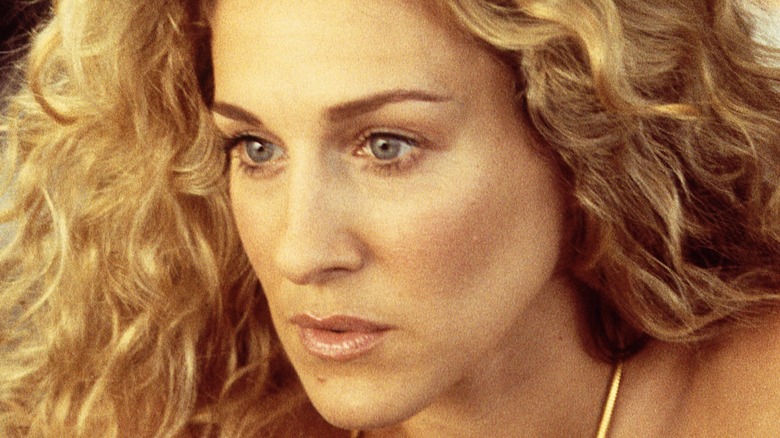 Getty Images/Getty Images
We may receive a commission on purchases made from links.
With the news of the "Sex and the City" revival on the horizon, it's natural to want to channel your inner Carrie Bradshaw (played by Sarah Jessica Parker) — and, of course, obtain her signature glowy skin.
Getting that glow that Carrie is famous for — thanks to Parker working with celebrity makeup artist Judy Chin, according to Byrdie — at first seemed unattainable without the help of an amazing makeup artist. However, since Chin has shared how she created Carrie's many iconic looks, recreating them has become far simpler and easier to achieve.
Just like Carrie wondered about the many loves of her life, we're wondering about the makeup products used to create her signature look. And, just like that, we no longer have to wonder. Makeup Artist Magazine, via BSB, has reported the exact products that Chin used to create Carrie's perfect dewy look.
What products did Chin use for Carrie's iconic look — and how can you recreate it?
What products were used to create Carrie's gorgeous glowing skin?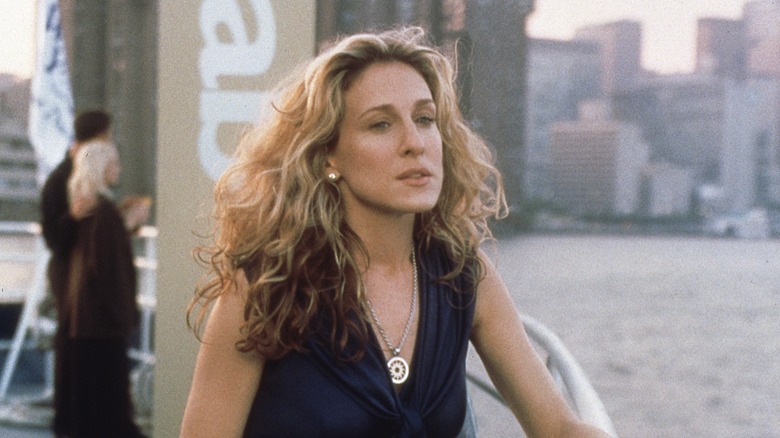 Getty Images/Getty Images
As per Makeup Artist magazine (per BSB), Chin used a range of products to create Carrie's signature look. The foundation Chin used on Sarah Jessica Parker was Tarte Smooth Operator, which was combined with TheBalm Tinted Moisturizer. To create a similar look, Byrdie suggests using any lightweight foundation or tinted moisturizer after applying a lightweight moisturizer to create that dewy look.
Parker wore Laura Mercier Secret Camouflage concealer, along with The Body Shop Lightening Touch and Lancome Maquicomplet. 
For her cheeks, Chin used Paula Dorf Cheek Color Cream in Playmate and Benefit in Daffodil. To recreate this look, Byrdie recommends pressing a cream blush onto the apples of your cheeks to create a subtle flush. Followed by using a cream highlighter along the tops of the cheekbones, the bridge of the nose, and on the cupid's bow.
For eyeshadow, Chin applied Paula Dorf in Slinky and Armani #4 to Parker's lids. Byrdie suggests keeping eyeshadow soft in light pinks and purples, like Carrie did for the majority of the show. As for her liner and brows, Carrie's eyeliner was MAC Powerpoint in Engraved and her mascara was Nars in Black Orchid. Her brows were tamed with Shu Uemura H9 Formula Eyebrown Pencil in Seal Brown.
Chin also used a number of lip products on Parker, including FACE Stockholm Lip Pencil in Barbro, Tarte CheFek Stain, and Elizabeth Arden Crystal Clear Lip Gloss.