How To Recreate Carrie Bradshaw's Hair From Sex And The City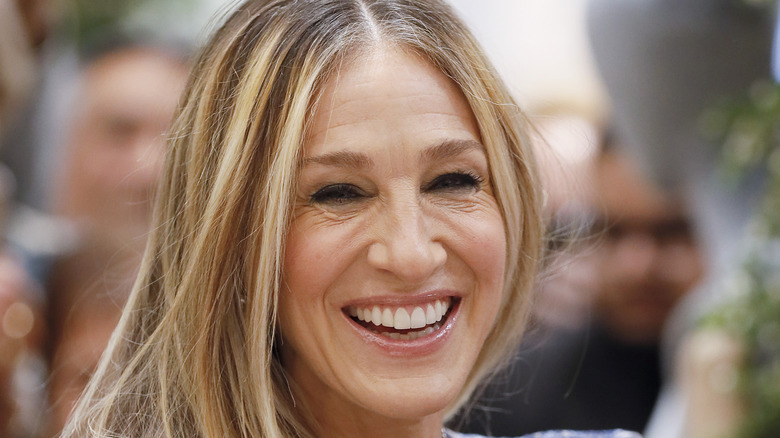 Hanna Lassen/Getty Images
Okay, let's face it: Carrie Bradshaw's hair is iconic. The main character of "Sex and the City" may be selfish and entitled, but no one can say she doesn't look good.
During the '90s where straight hair reigned supreme, here came Bradshaw, played by Hollywood star Sara Jessica Parker, changing up the beauty standards. The HBO show may have ended twenty decades ago, but fans can't let the hairstyle go. So, what better way to celebrate "Sex and the City" upcoming reboot than recreate the main character's go-to 'do?
Bradshaw wore many looks, but up 'dos, specifically her buns, have to be a fan favorite, according to Grazia. The first step to recreate the look is to wash your hair, apply a leave-in conditioner, and air dry it (via Seventeen). Next, apply a dry wax spray, so you can create a secure ponytail. Use a comb to tease the hair — making it more fluffy — so you can wrap your hair around creating a bun. Of course, grab some bobby pins to tame those pesky flyaways. And, there you have it!
How to recreate Carrie Bradshaw's signature curls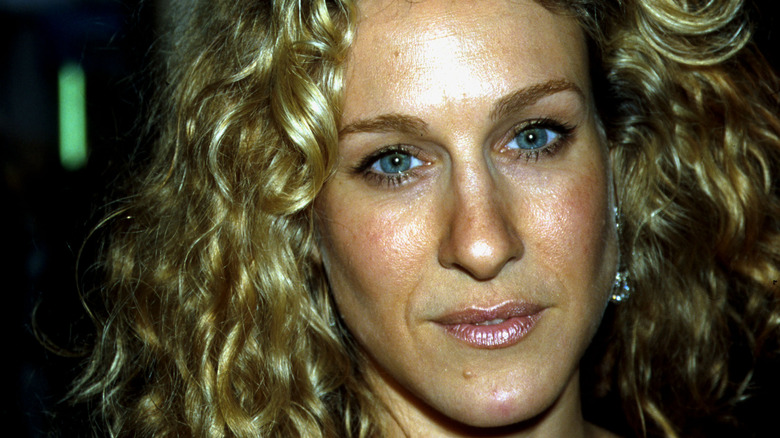 Aside from her impromptu bob cut or straightened tendrils, another fan favorite is her signature ringlets. While Sarah Jessica Parker (who plays Carrie Bradshaw) has naturally curly hair, the styling would take hours, per Fashionista.
"Sex and the City" hairstylist Felicity Porter revealed she had to use several different hair utensils and products to get Bradshaw's curls, explaining, "I would always use like five different style irons and always challenge myself to create something different every time rather than just barrel curling her hair."
While it took Porter an hour (or more) to get that curly look, that doesn't mean you will! Every hair texture is different. So, if you're ready to try, the first step is to apply a light holding product to freshly-washed hair (via Seventeen). Lightly blow-dry your hair with the hairdryer facing down. Next, you're going to create spiral curls with a one-inch curling wand. As always, use a heat protectant! Finally, finish off the look by applying a finishing spray and running your finger through your curly mane to achieve an effortless look!