This Is Why Kim Kardashian And Kris Humphries Really Divorced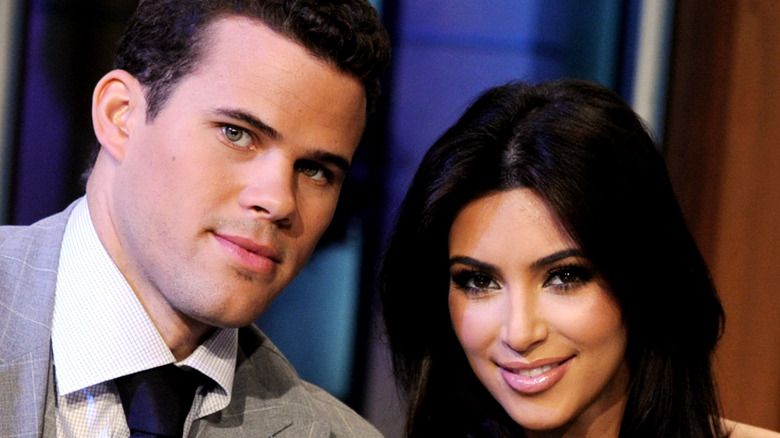 Kevin Winter/nbcuniversal/Getty Images
Kim Kardashian and Kris Humphries had one of the shortest celebrity marriages ever. The reality star and the NBA player first began dating in late 2010 after Kardashian was spotted sitting courtside at Humphries' game. The pair stepped out in public just days later in New York, per MTV. Over the next few months, the couple's relationship heated up quickly. After only knowing each other for about seven months, Humphries popped the question as the "Keeping Up with the Kardashians" camera rolled. Kardashian and Humphries walked down the aisle in August 2011 in a lavish ceremony that was also documented on the reality television show. The couple honeymooned in Italy, and the whole affair looked like a fairytale. However, just weeks after their wedding, rumors began to fly that the duo were on the rocks.
Kardashian filed for divorce in October 2011 after just 72 days of marriage, citing "irreconcilable differences" as the reason for the split. "After careful consideration, I have decided to end my marriage. I hope everyone understands this was not an easy decision," Kardashian said in a statement, via the Daily Mail. The choice to file for divorce was featured on the Kardashian spin-off series, "Kourtney & Kim Take New York," which gave some insight into the real reason behind the couple's split.
Kim Kardashian and Kris Humphries couldn't agree on their future plans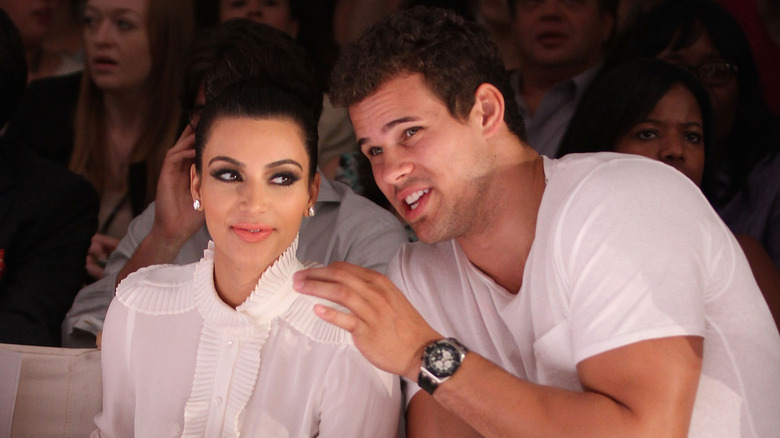 Jerritt Clark/Getty Images
According to TMZ, Kim Kardashian's short-lived marriage to Kris Humphries may have been doomed from the beginning. Following the couple's divorce filing, sources close to the situation told the outlet that the pair hadn't fully discussed what they expected out of their life and marriage following their lavish wedding, including where they would live. Insiders revealed that Humphries was set on moving to his home state of Minnesota, and believed that Kardashian was in agreement with the plan. However, Kardashian has always been a California girl and didn't want to leave Los Angeles, where her entire family resided. She also believed that staying in California was in the best interest of her career.
While the newlyweds filmed "Kourtney & Kim Take New York," the couple's conflicting ideas were obvious. During one scene, Humphries told Kardashian that he wanted to move to his hometown in Minnesota. "How am I going to have my career and live in Minnesota?" Kardashian asked her new husband at the time. "Baby, by the time you have kids and they're in school, nobody will probably care about you," Humphries replied, per MTV.
In 2019, Humphries opened up about his marriage to Kardashian for an essay in The Players' Tribune, revealing that he should've thought more carefully as to what he was "getting into." In addition, he called his former self "naive" and recalled that at the time of his marriage to Kardashian, he was not aware as to how much his life "was going to change." 
"The one thing that really bothers me is whenever people say that my marriage was fake. There's definitely a lot about that world that is not entirely real. But our actual relationship was 100% real," Humphries admitted. Kardashian, on the other hand, has made it clear that her previous marriage is something that she is not willing to reveal to her children with soon-to-be-ex husband, Kanye West.