The Truth About Yaya DaCosta's Divorce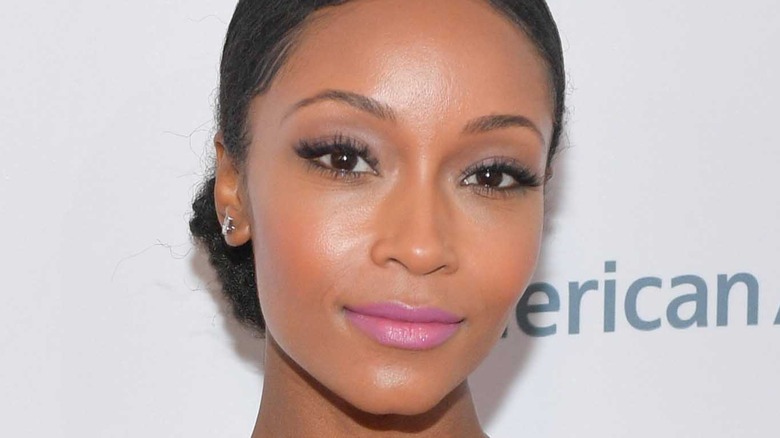 Matt Winkelmeyer/Getty Images
Yaya DaCosta has managed to turn being the runner-up in Season 3 of "America's Next Top Model" into a successful acting career. In addition to her breakout role playing Whitney Houston in the Lifetime biopic about the late singer, DaCosta has also been a series regular on "Chicago Med" and appeared in Lee Daniel's "The Butler." (per IMDb) As her career was taking off, however, her two-year marriage was coming to an end.
DaCosta reportedly married Joshua Bee Alafia, a cinematographer and director, in an outdoor ceremony in Pennsylvania in 2012. The couple welcomed their son Sankara in September 2013 and DaCosta soon learned how to juggle motherhood and her busy work schedule. "I leave work at work and I just make sure that I'm fully present at home with my son. I wait until he's sleeping to study my scripts for the week and I really try to just put him first when I'm at home, and then when I'm at work, I'm also fully present and fully at work doing my job," she told New York Family.
But DaCosta's marriage to Alafia ended shortly after the birth of their son, which the 38-year-old actress told Madame Noire "was an enlightening experience."
Yaya DeCosta claims she was never married to her ex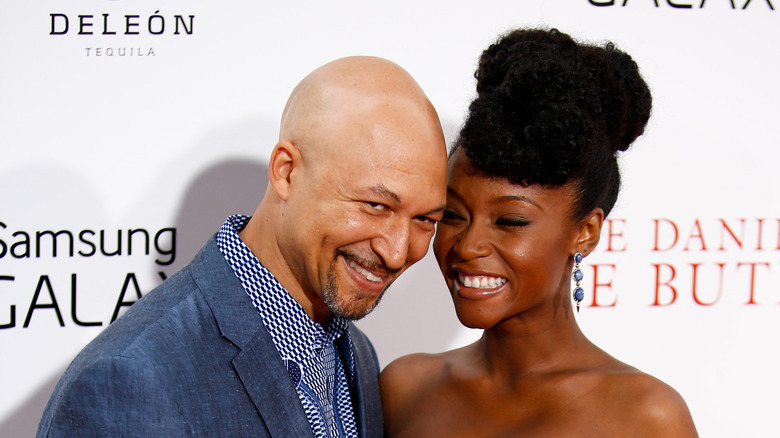 Shutterstock
The end of Yaya DaCosta and Joshua Bee Alafia's relationship in 2014 left many fans scratching their heads. Despite the fact that the actress filed papers for a contested divorce in Manhattan Supreme Court (via New York Post), she later told Madame Noire that she and Alafia were never actually legally wed.
"You know what's funny? Because I never talk about my personal life, it's hard to dispel rumors," she said when asked how she's handling the split. "And a lot of people say, 'Oh, just ignore them, they'll go away.' But no, I never got divorced because I was never married, first of all. But I did have a child with someone, which is more of a commitment than marriages these days anyway."
In fact, DaCosta told Complex that she went as far as to contact Wikipedia to get the reference to the marriage corrected on her bio page, but initially to no avail (the site did eventually correct the information). DaCosta, however, took it all in stride. 
"I've just made it my practice to kind of ignore it because if I worry too much about what other people say, then I wouldn't be able to spend the energy necessary on what I've been doing," she said.