The Richest RuPaul's Drag Race Contestants May Surprise You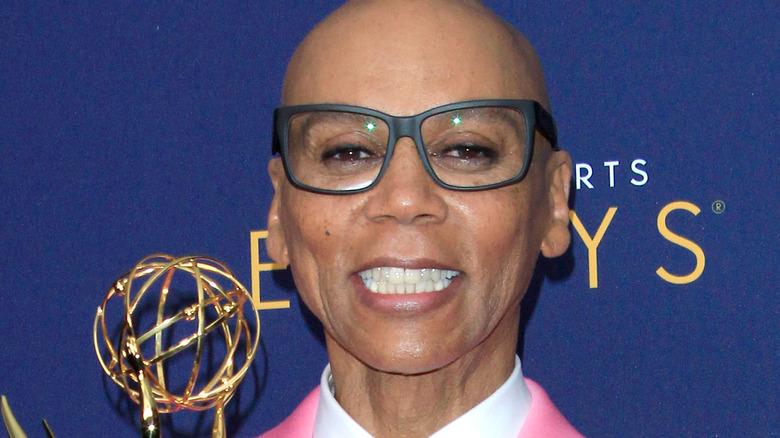 Shutterstock
Drag is eternal, and it's only becoming increasingly popular in mainstream media and culture. This is in large part thanks to RuPaul Charles, the most famous drag queen in the world, who spearheaded the series "RuPaul's Drag Race," which itself is taking over the world with fun spinoff series in various countries. Many of the contestants from "Drag Race" go on to become wealthy because of the series' far-reaching audience. The show opens up opportunities in all kinds of arenas, from makeup to television and music. After all, the show also costs the queens a lot of money, so it's nice that they get something in return.
Just who are the richest queens to come from the "Drag Race" machine, though? Naturally, at the top of the list is RuPaul herself, even if she isn't a contestant. According to Tuko, RuPaul holds a net worth of $60 million from his lifetime career as an entertainer and entrepreneur, and with "Drag Race" continuing to expand, his worth is bound to expand alongside it. Now, let's dive into RuPaul's famous drag children who have amassed the most wealth.
These two 'All Stars' winners proved their worths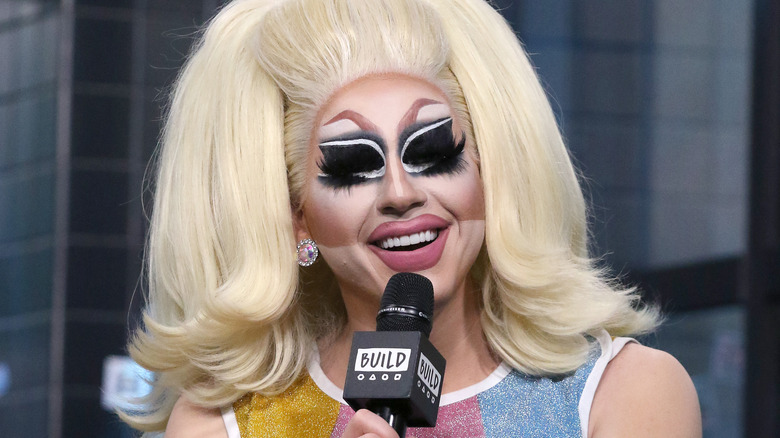 Jim Spellman/Getty Images
The highest-earning queen outside of RuPaul probably won't surprise you. According to The Things, it's none other than Trixie Mattel, our favorite walking Barbie who's a killer singer and comedian to boot. Mattel reportedly has a net worth of $10 million, which was catapulted after her appearance on Season 7 of "Drag Race" and even further after she won Season 3 of "Drag Race: All Stars." Contributing to this wealth is Mattel's ongoing music career, her beauty brand (Trixie Cosmetics), her podcast ("The Bald and the Beautiful"), and several other ventures. This Barbie queen stays incredibly busy, but it's worked out for her bank account.
The Thing notes, though, that before Trixie Mattel took over as the richest "Drag Race" queen, the title was formerly held by Season 5 and "All Stars" Season 2 winner Alaska. Alaska's popularity has only grown over time, and she has her own slew of ventures that kept her busy, just like Mattel. Net Worth Planet reports that Alaska's net worth is approximately $2.5 million. This stems from her music, her podcast ("Race Chaser"), and many other ventures.
These winners used their platforms to bolster their bank accounts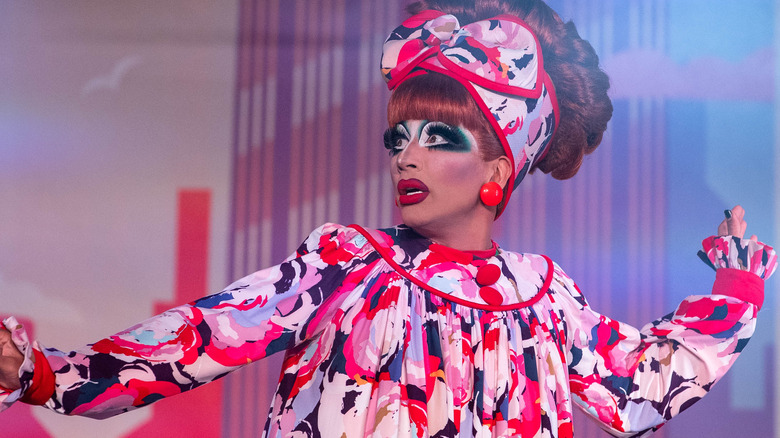 Emma Mcintyre/Getty Images
There seems to be a trend of winning contestants becoming the richest from the series. It's not from winning, as the current winning rate is only $100,000, but rather from what the queens do with their success. Other rich winners include Season 6's Bianca Del Rio, Season 7's Violet Chacki, and Season 3's Raja Gemini. According to Tuko, Bianca Del Rio is presently worth a whopping $4 million, while Violet Chacki is worth $2.5 million and Raja Gemini is worth around $500,000. Even the lower end of this spectrum is nothing to scoff at. What's really important is that queer entertainers and artists are being paid, appreciated, and supported by mainstream audiences.
Bianca Del Rio may not be the richest "Drag Race" queen, but she does get paid the most per sponsored Instagram post (via The Gay U.K.). She reportedly gets paid around $7,378 per sponsored post, while Trixie Mattel is estimated to be paid closer to an even $7,000. Several thousand dollars for a single Instagram post is an amazing deal, and, again, we're just happy to see drag queens becoming powerful influencers in society.