How Trixie Mattel Got Her Drag Name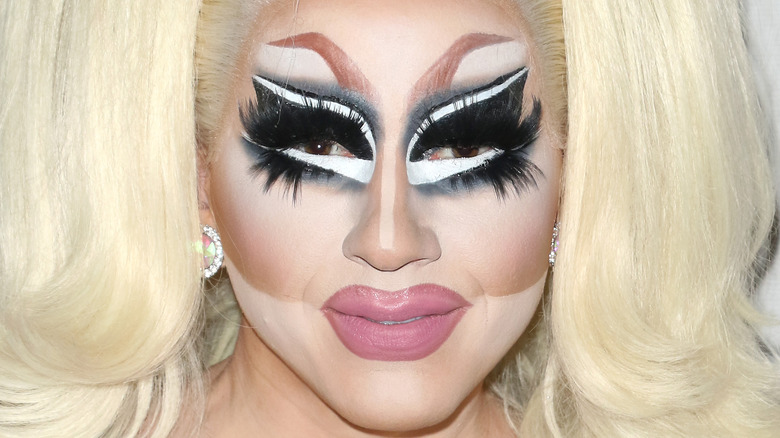 Jim Spellman/Getty Images
The groundbreaking reality competition show "RuPaul's Drag Race" has showcased some of the world's greatest drag performers. One of the biggest names to have emerged from the series is Trixie Mattel, who is known far and wide for her popular YouTube shows, her 2019 documentary "Trixie Mattel: Moving Parts," her multiple albums, and, of course, for her winning appearance on the 3rd season of "RuPaul's Drag Race: All Stars."
Although the drag performer has found great success with her stage name, Trixie has previously revealed that she sometimes likes to switch her drag persona off, especially when spending time with her boyfriend. 
"I love being Trixie! And I love not being Trixie. When I go out with my boyfriend on dates, I wear a baseball cap and glasses and try to really disconnect from work, comedy, etc. It's important to me when I'm with him to make it about him and not Trixie," she told Renowned for Sound. 
But, how did her drag persona come to be, and how did Trixie Mattel actually get her drag name?
The Trixie Mattel name was in part inspired by an iconic toy brand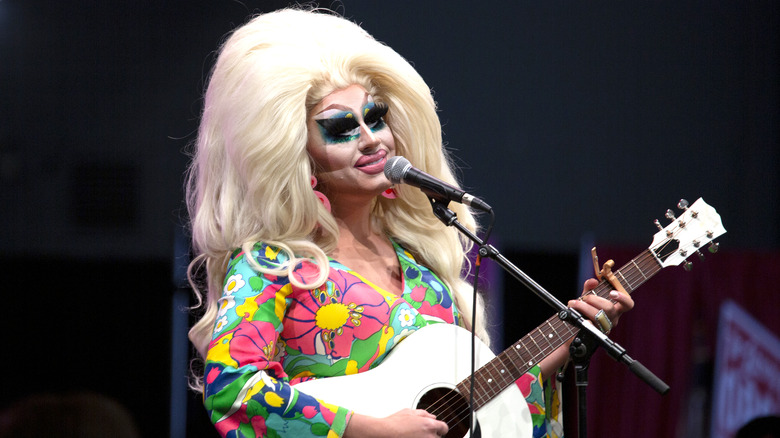 Santiago Felipe/Getty Images
According to Screen Rant, the name Mattel is taken from the toy manufacturing company of the same name that produces the iconic Barbie doll. However, the name Trixie has a much deeper back story. The drag superstar, otherwise known as Brian Firkus off of the stage, previously revealed that he had spent much of his childhood growing up with an abusive stepfather, who would often refer to him as "Trixie" in a derogatory way. Years later, Firkus landed the role of the Usherette in a "Rocky Horror Show" stage production, a character who is also often referred to as Trixie. These inspirations, both good and bad, are how the name Trixie Mattel was born.
"When I was younger, I had an abusive stepfather. He would call me a Trixie when I was acting too feminine or gay or being emotional," the "RuPaul's Drag Race" star revealed to Milwaukee Magazine in 2015. "Fast forward to when I was 19 years old doing the 'Rocky Horror Picture Show' at the Oriental Theatre. It was a drag role, and the name of this character was Trixie. Mattel happened because I always had an affinity with dolls and children's toys. Your last name is like the name of your manufacturer — your mom and dad — so I thought to make it the toy company," Trixie added.