This Talk Show Host Almost Played This Iconic Role On Friends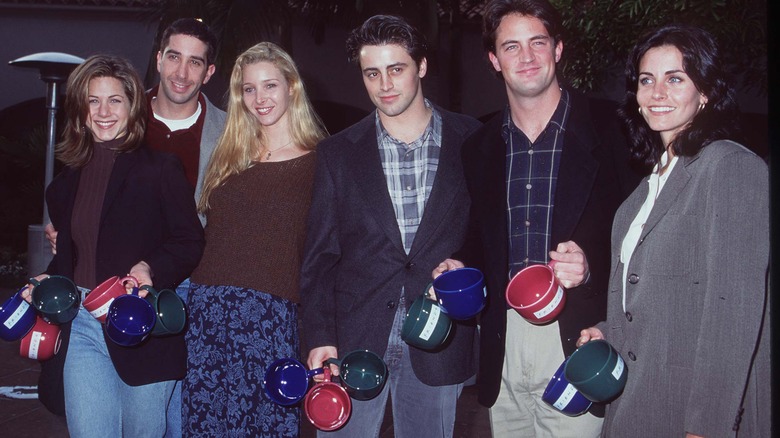 Tammie Arroyo/Getty Images
Any "Friends" fan would say they cannot imagine another actor playing any of the parts portrayed by the likes of Jennifer Aniston, Courteney Cox, Matthew Perry, Matt LeBlanc, David Schwimmer, and Lisa Kudrow. But it's that last star, who of course portrayed quirky vegetarian Phoebe Buffay, who almost didn't make her way into our homes every Thursday night for ten years (via IMDb). That is because the role of Phoebe was nearly given to another actress.
The actress we speak of is someone very well known. In fact, she is a household name, and can be seen on your TV screen five days a week. If you guessed Ellen DeGeneres you would be right!
According to Hollywood.com, DeGeneres was actually producers' first choice to play Phoebe. The year would have been 1994, and the now talk show host was not as much of a huge star as she is today. In fact, her sitcom, "Ellen," premiered the same year "Friends" did, and before that, DeGeneres had only done bit parts on TV and stand-up comedy (via IMDb).
Ironically, Hollywood.com reports the star turned down the role of Phoebe, but clearly, she went on to great things. Meanwhile, DeGeneres is not the only well-known celebrity who almost played Phoebe.
Lisa Kudrow didn't think she would get the role of Phoebe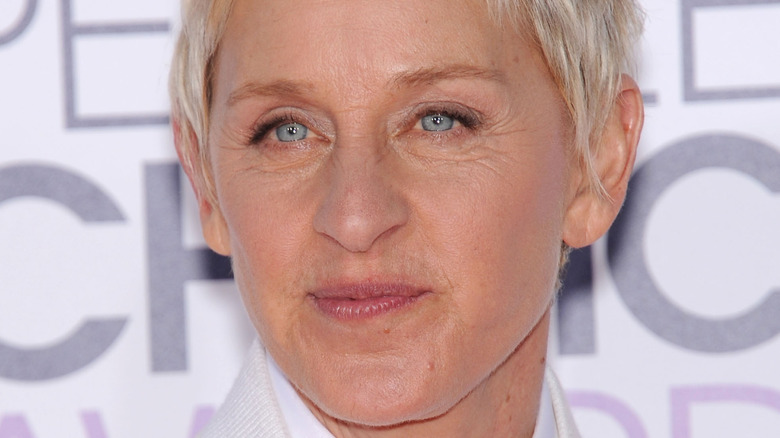 Shutterstock
Hollywood.com notes that in addition to Ellen DeGeneres, Jane Lynch of "Glee" fame also auditioned for the role of Phoebe on "Friends." Jane Krakowski from "30 Rock" was also considered for the part according to Metro.
Ultimately, Lisa Kudrow won over producers when they saw her as Ursula on "Mad About You." Funny enough, she didn't think she would get the role at first (via Cheat Sheet). But a few auditions later and the part was hers to immortalize!
The star also shared another cool tidbit about her audition process for "Friends," saying on "The Late Show with Stephen Colbert" in 2021, "It's funny because when I first read the script, and I was going to be auditioning for Phoebe, I saw Rachel and I just went, 'Oh, that's like a Long Island JAP (Jewish-American princess) — that could be hilarious. I can identify with that more.' But they said, 'No, no. Phoebe'" (via CNN).