The Truth About Emily Blunt And Michael Buble's Relationship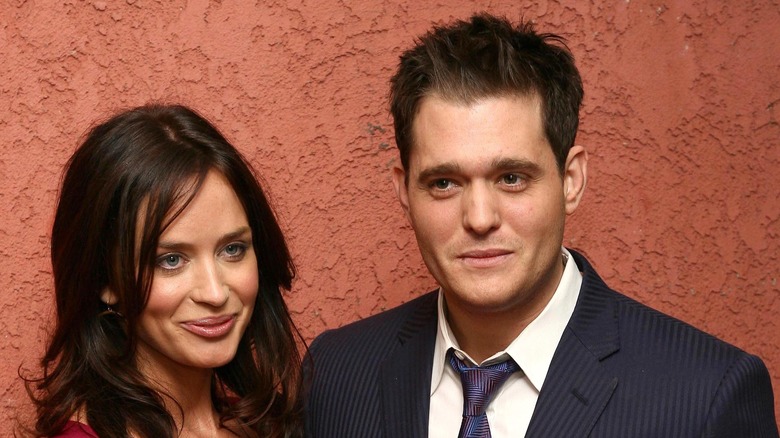 Shutterstock
After three years together, Canadian musician Michael Buble and English actress Emily Blunt called it quits in 2008 (Entertainment Tonight). At the time of their breakup, rumors abounded that the couple broke up due to cheating. But in an interview about the split, Buble shared that this was not the case. What is the truth about their relationship and what really caused it to end? 
In the years after the breakup, Blunt declined to comment on what got them to that point. In a 2015 interview for the "The Howard Stern Show" to promote her movie "Sicario," Blunt did not provide any details when prompted by Stern to talk about the infidelity rumors. "It's complicated," she said, adding, "I never want to talk about it."
Buble has since gone on to get married to Argentinian actress Luisana Lopilato in 2011 (per Marie Claire). Blunt, too, found love after the relationship with Buble ended. She and "A Quiet Place" co-star John Krasinski have been married since 2010 (via E! News). 
The reason for the split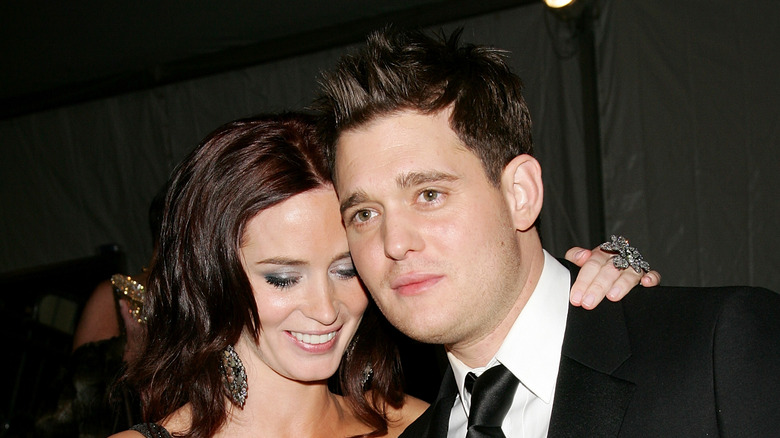 Evan Agostini/Getty Images
While Emily Blunt opted to skirt the question about the breakup, Michael Buble provided a bit more insight into the end of their relationship. Speaking with ET Canada in 2015, Buble explained that it ended because the two of them simply weren't a good fit. "Emily is a beautiful and loving person, and I'm grateful for the time I had with her, for the relationship," he said. 
But the relationship taught him a lot about himself and he has gone on to find happiness. He even credits Blunt with preparing him for marriage. "Without [our relationship], I wouldn't have had a chance to fall in love with myself enough to be with a woman like my wife," he said. "It didn't end because of cheating. It ended because we weren't right for each other, and we are now exactly where we're supposed to be in our lives."
Not all relationships are meant to last a lifetime and it sounds like both Blunt and Buble have gone on to find what they want in life. Cheers to that.