The Real Reason Rupert Grint Thought About Quitting The Harry Potter Movies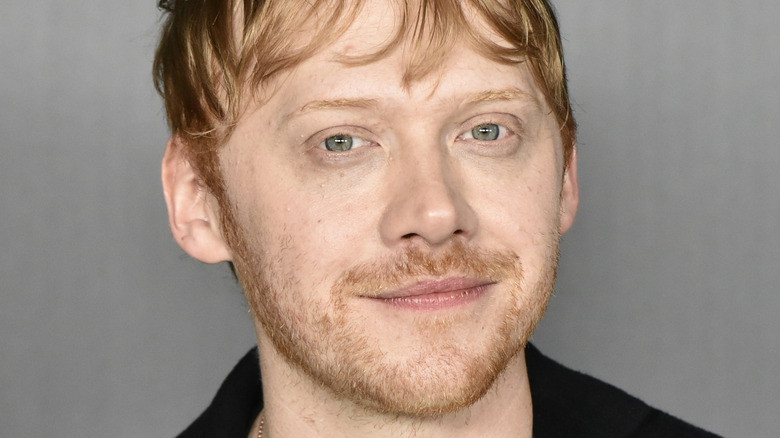 Eugene Gologursky/Getty Images
British actor Rupert Grint is best known for portraying Ron Weasley in the "Harry Potter" films — and it's safe to say that for many "Potterheads," the star was an essential part of the beloved franchise. Rising to fame with his role in the first "Harry Potter" movie in 2001, Grint then starred in the franchise for over a decade, alongside co-stars Daniel Radcliffe and Emma Watson, until the eighth and final film premiered in 2011 (per IMDb).
Years later, of course, fans can't imagine Ron Weasley being portrayed by anyone other than Grint — but as it turns out, playing the lovable red-headed wizard wasn't always a magical experience for the actor. In fact, Grint thought about leaving the role after the first few films, as he revealed in a 2018 interview with The Guardian.
"For the first few 'Harry Potter' films I was living the dream. The reason I auditioned was because I loved the books," he said. "When I got to film three or four, I started to feel an overwhelming weight of responsibility because they were so phenomenally popular. The whole press and red carpet thing was an attack on the senses. I don't excel in that kind of environment."
Rupert Grint said filming Harry Potter was a 'massive sacrifice'
It's no surprise that the exploding popularity of the "Harry Potter" movies may have been overwhelming — and it seems that it was almost too much for Rupert Grint, who was only 10 years old when he landed the role (via Biography.com). "There were definitely times when I thought about leaving," he admitted to The Guardian. "Filming 'Harry Potter' was a massive sacrifice; working from such a young age for such long periods and I definitely remember thinking during one extended break, 'This whole thing is so all consuming, do I really want to go back? Maybe it's just not for me.' I guess I was probably just being a teenager."
More recently, Grint opened up about the experience again on Dax Shepherd's "Armchair Podcast" in March 2021, where he confessed that the role — albeit a "great experience" — felt "quite suffocating" at times (via People). "It was heavy going. It was kind of every day for 10 years in the end," he said. "It was a great place to be, but sometimes it definitely felt like I wanted to do something else."
Luckily for us, of course, Rupert Grint didn't actually leave his "Harry Potter" role — and now, years after the conclusion of the beloved franchise, he's continuing to star in various projects on television, including his most recent role on the Apple TV+ series "Servant" (via IMDb).
As for us, we truly couldn't imagine the "Harry Potter" films without him as Ron Weasley!