The Truth About Pauley Perrette's Relationship With Her Ex-Husband Coyote Shivers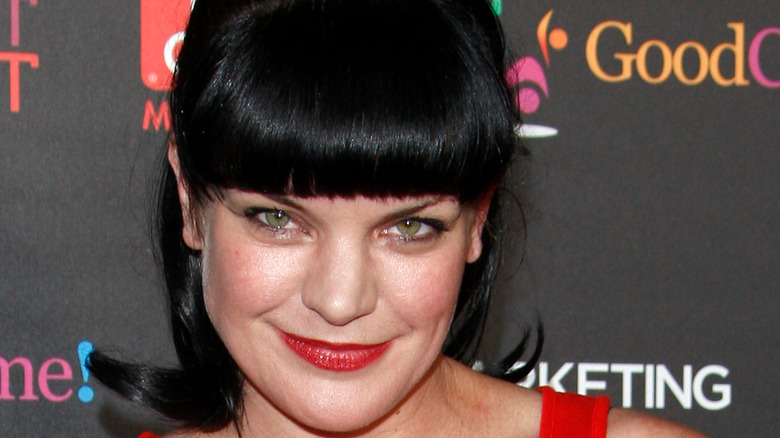 Shutterstock
While there are plenty of lasting Hollywood love stories (Julia Louis-Dreyfus and Brad Hall, Tom Hanks and Rita Wilson, and Kevin Bacon and Kyra Sedgwick, for example), it feels as though far more often show business romances end in acrimony and divorce (via The Things). Sadly, this is the case for actress Pauley Perrette and her ex-husband, musician Coyote Shivers (via CheatSheet).
Perette — who spent 15 seasons playing Abby Sciuto on the popular procedural "NCIS" — first wed Shivers in 2000. Shivers (born Francis "Coyote" Shivers) is likely best known for his appearance in the film "Empire Records" and its song "Sugar High". The pair wed in 2000 but separated four years later, with their divorce granted in 2006.
Unfortunately, that wasn't the end of the Perrette-Shivers story. Perrette has alleged that Shivers was emotionally and physically abusive to her, and filed a restraining order against him the same year they separated (via Fox News).
Per Shivers' exes Bebe Buell (who happens to be the mother of Liv Tyler, Shivers' "Empire Records" co-star) and Angela Garber, this is a pattern of behavior.
Strength in numbers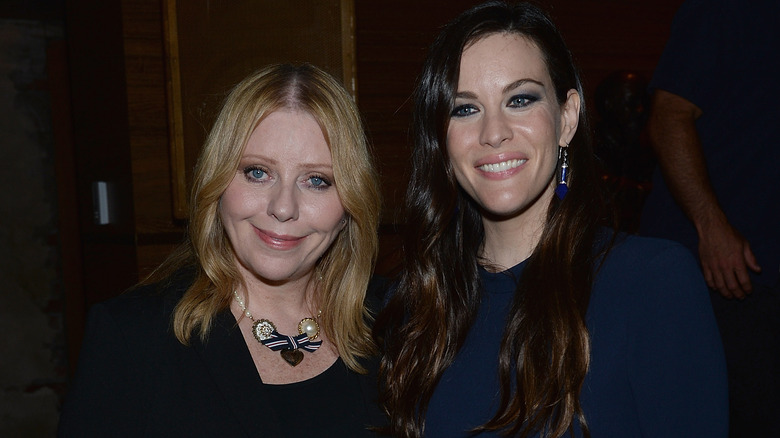 Dimitrios Kambouris/Getty Images
Although Perrette and Shivers divorced in the early aughts, as of 2019, their tribulations continued. In April 2019, Shivers filed a personal injury lawsuit against Perrette, saying that the actress seeks to "stalk and defame him" and that she wrote "malicious, harassing and legally defamatory" emails to Shivers' constituents following Shivers' election to the Hollywood United Neighborhood Council (via The Blast).
However, there is strength in numbers, and per a 2015 Fox News report, Perrette, Buell, and Garber all support each other in their efforts to ensure Shivers both leaves them alone and doesn't have any more victims. "I'm the only thing standing between him and his next victim," Perrette said at the time. "The three of us fear for our lives 24 hours a day. We're always looking over both shoulders."
Shivers did eventually remarry, wedding Brazilian writer Mayra Dias Gomes in 2010 (via CheatSheet). The two split up in 2018. Despite two subsequent engagements, Perrette seemingly has decided she prefers being solo. In 2019, she wrote on Twitter, "I decided to be celibate and single for life. Best decision I ever made. Anyone else? I doubt it. No judgement. It is just healthy for me."
Whether or not Perrette decides to find love again, hopefully she has at least found peace.
If you, or anyone you know, have been a victim of sexual assault, help is available. Visit the Rape, Abuse & Incest National Network (RAINN) website or contact RAINN's National Helpline at 1-800-656-HOPE (4673).