The Real Reason Sara Gilbert Left The Talk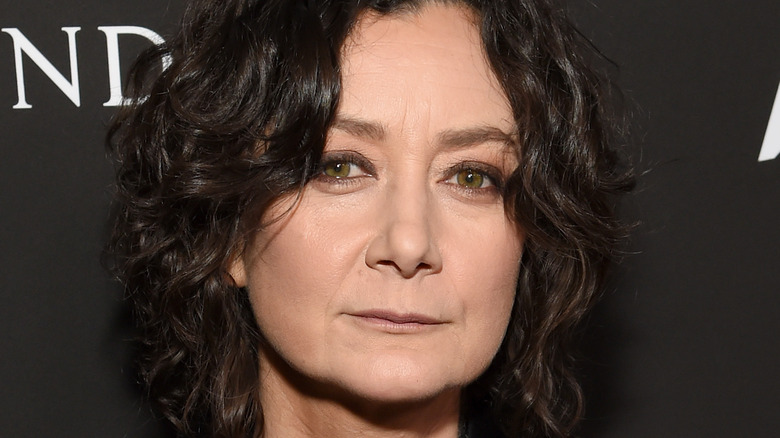 Michael Kovac/Getty Images
Sara Gilbert was a co-host and executive producer of CBS' "The Talk" when the daytime talk show premiered on October 18, 2010. But in April 2019, after starring on nine seasons of the series, the "Roseanne" star confirmed the August 2, 2019 episode would be her last.
In an emotional statement that aired on the show, Gilbert, who won a Daytime Emmy Award for Outstanding Entertainment Talk Show as the producer and creator of the show in 2016 (via Gay Star News) said that after "going back and forth" about the decision for a while, she had decided to leave the show. "I obviously love it here, and like I said, this was extremely difficult," she admitted, according to a report from TV Line. 
Gilbert went on to say that she struggled to find balance as she attempted to juggle her responsibilities with "The Talk" with her role on "Roseanne" reboot "The Connors." She shared, "Last season, I did 'The Conners' and was also producing and [hosting] here. I loved it and felt totally empowered, but also, if I'm being honest about it, my life was slightly out of balance. I wasn't able to spend as much time with my three kids as I'd like, or take time for myself."
Marie Osmond replaced Sara Gilbert on The Talk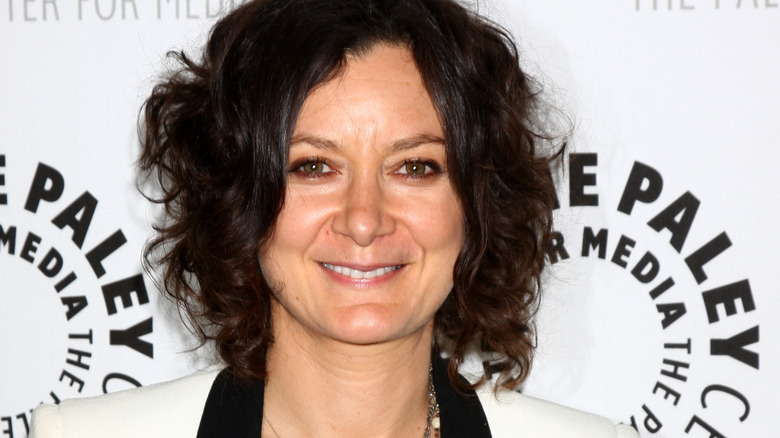 Shutterstock
"As I've continued on," Sara Gilbert went on, via TV Line, "I'm starting to develop more things to produce, and I'm having opportunities to act. I don't know how I'm going to do it all. I'm looking at the next six months and thinking, 'There's not time.'"
While Gilbert hoped to pursue other career opportunities, she told the audience of "The Talk" that it was really difficult for her to say goodbye to the show, and her co-hosts and crew, because the series was truly a place that she loved and somewhere that made her feel "extremely happy."
"I love the hosts, I love the crew, I love our staff, I'm so grateful to the audience for letting me in your homes every day. It's been such an honor," she stated.
One month after Gilbert's departure, Deadline confirmed that Marie Osmond would be filling her empty seat. "I'm thrilled to be joining season 10," she said at the time.