Who Is Willow Palin, Sarah Palin's Daughter?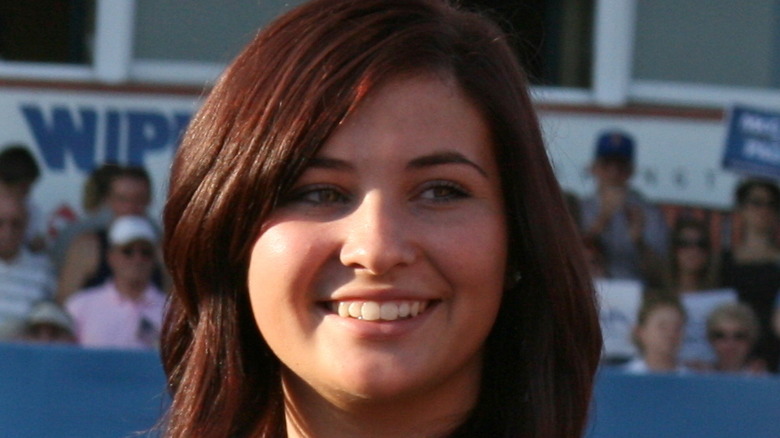 Shutterstock
You're likely familiar with Sarah Palin, former Alaska Governor and 2008 vice presidential candidate. But Palin's family life is as complex as her political career. She recently became the grandmother to two adorable twin girls back in 2019 (per USA Today). The girls' mother, Willow Palin, is Sarah Palin's daughter, and she has been by her mother's side through all of the changes Sarah has experienced in recent years. And now Sarah Palin's daughter is a mother in her own right. 
In 2019, then-25-year-old Willow shared a photo of her newborn girls to Instagram, who are wearing matching pink onesies and hats while laying on a complementary pink blanket in the photo. "Banks and Blaise... we are so in love with you girls," she captioned the sweet shot. 
Proud mom and grandmother Sarah also posted the babies to her own Instagram, sharing a few photos of the girls with herself and husband Todd smiling down at the newborns. "Banks&Blaise!! BlessingX2... Congratulations Willow&Ricky = and then there were four," she wrote. 
Inside Willow's life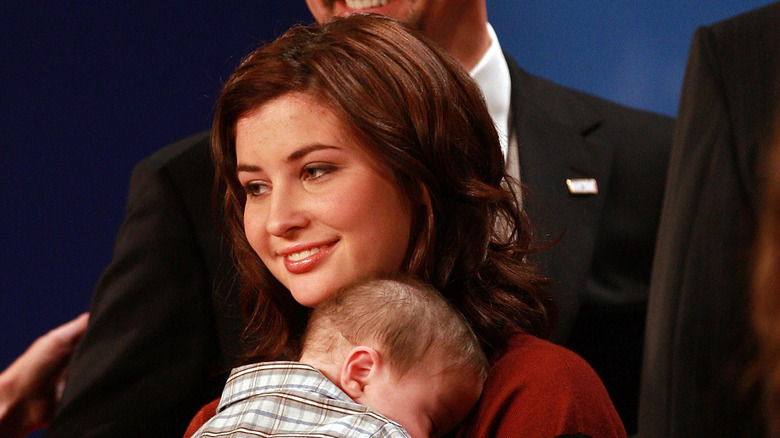 David Mcnew/Getty Images
Willow is Sarah Palin's third eldest child and she married her husband, Ricky Bailey, in October of 2018 (per TODAY). The two welcomed their twins the following year and have been busy raising a family ever. But they didn't do it alone. After posting the photos of her daughters, Willow posted a photo of her younger sister Piper holding the twins, writing, "My sweet sister @piper.p has been by our side the entire time. We love her sooooo much" (per Daily Mail UK). 
When she's not on mom duty, Willow has a career as a hair dresser. In a 2013 Facebook post, Sarah Palin shared that Willow graduated from beauty school at Scottsdale-based Penrose Academy. " ... She's artistic and has an interest in making people feel and look their best, and as an entrepreneur with a strong work ethic she desires to be her own boss as a small business owner. With all that in mind, she decided to finish her high school requirements quite early and enroll in an academy for hair and skin, which allowed her to study abroad, visit the sets of major media productions, and work with the best of the best in the industry," she wrote. 
Even if her mother didn't end up making it to the White House, Willow has built a full and happy life for herself and her family; something any mom would be proud of.