The Saved By The Bell Star Who Almost Played An Iconic Role On Friends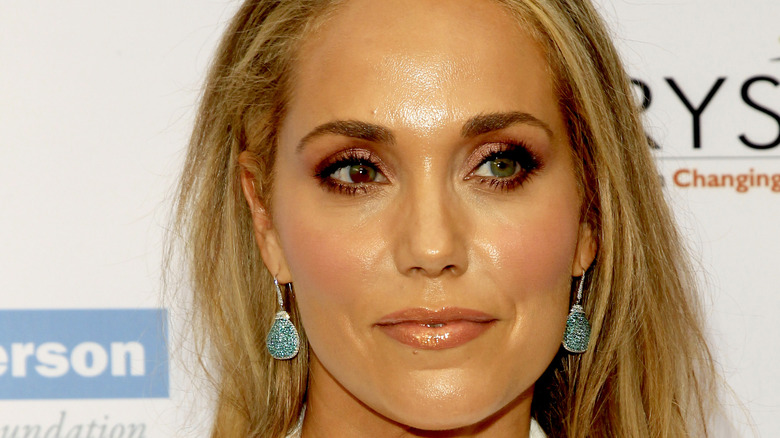 Shutterstock
When fans think of the television series "Friends," they think of Jennifer Aniston and her iconic role as Rachel Green. The series, which also starred Courteney Cox (Monica Geller), Lisa Kudrow (Phoebe Buffay), Matt LeBlanc (Joey Tribbiani), David Schwimmer (Ross Geller), and Matthew Perry (Chandler Bing), is one of the biggest shows to ever air on television (via LAD Bible). The cast, the style, and the acting all clicked to produce one of the most watched sitcoms of all time. In fact, the show is earning a new generation of followers thanks to streaming services such as Netflix and HBO Max. However, the cast of the show almost looked very different.
It's been reported that there were many different actors and actresses up for the parts of the six lead roles, and although Aniston eventually won over producers, many other famous faces also threw their hat in the ring and auditioned for the part of Rachel on the show, per Hollywood.com. One of those actresses was fan-favorite "Saved By the Bell" star Elizabeth Berkley.
Elizabeth Berkley auditioned for the role of Rachel Green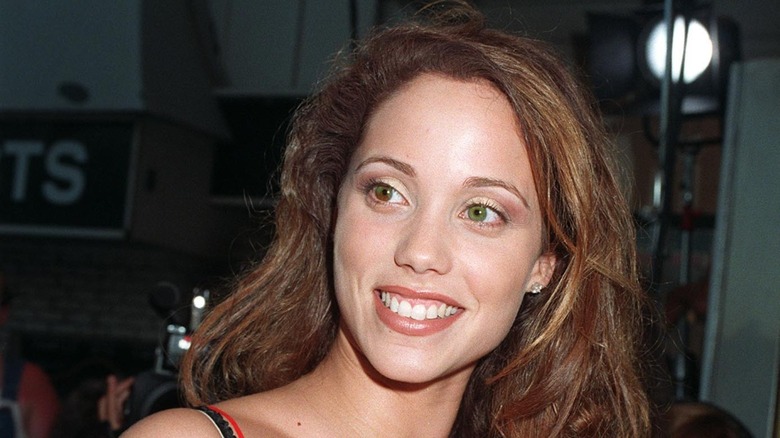 Shutterstock
According to Hollywood.com, Elizabeth Berkley was one of many actresses — including Jane Krakowski and Tea Leoni — who was up for the part of Rachel Green. Even Jennifer Aniston's co-star, Courteney Cox, was considered for the role of Rachel before eventually being cast as Monica Geller on the series. The outlet claimed that Berkley was hot off her success as the feisty bookworm Jessie Spano on the hit NBC teen series, "Saved By the Bell," when she auditioned for the role of Rachel. Berkley was thought to have the personality, as well as the gorgeous hair, for the part. However, the role eventually went to Aniston.
However, Berkley wasn't the only "Saved By The Bell" star that auditioned for the role of Rachel. Digital Spy reported that actress Tiffani Thiessen, who played the gorgeous and lovable cheerleader Kelly Kapowski on the series, was also considered for the part. During an interview on Nikki Glaser's radio show, Thiessen admitted that she auditioned for "Friends." However, she said that she wasn't quite old enough to fit in with the rest of the cast. 
"I was a little too young to the pairing of the rest of them," the actress confessed. While fans are certainly glad that Aniston landed the part of Rachel, it's certainly hard to imagine "Saved By The Bell" stars Thiessen or Berkley in yet another iconic role, as fans usually like to think of them as Kelly and Jessi, two roles which they've reprised on the revival of "Saved By the Bell."