Meet Kelly Rizzo, Bob Saget's Wife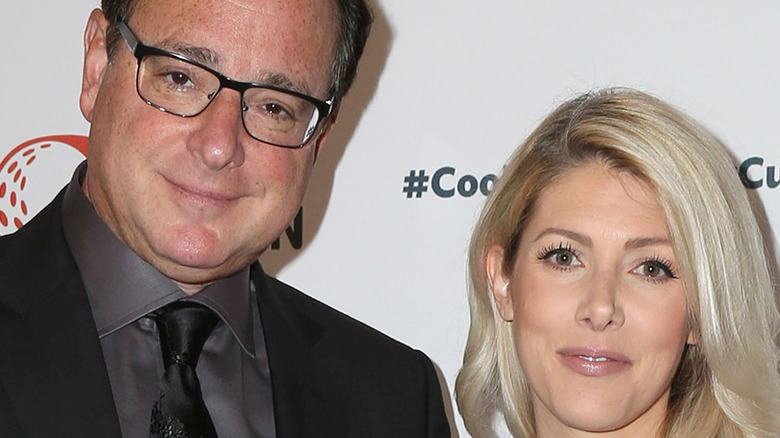 Shutterstock
Bob Saget, best known as the quirky and lovable dad, Danny Tanner, on the popular 90's series, "Full House," has found love again with food blogger Kelly Rizzo, and he could not be happier. Saget, who has three daughters from a previous marriage, shared in a 2018 interview with Closer Weekly that he did not believe he would ever be in another relationship stating, "I was kind of in that 'just work, make people happy and take care of your kids until they're 90' mindset."
The former "America's Funniest Home Videos" host, however, found something intriguing about Rizzo and smoothly slid into her DMs on Instagram, using her love for food as incentive. According to Gossip Cop, Rizzo recalled, "He said, 'Hey, want to come to a show of mine and then go out for some burgers and lobsters?'" The two found they had more in common than enjoying a good meal, and after three years, they tied the knot.
Kelly Rizzo has an impressive resume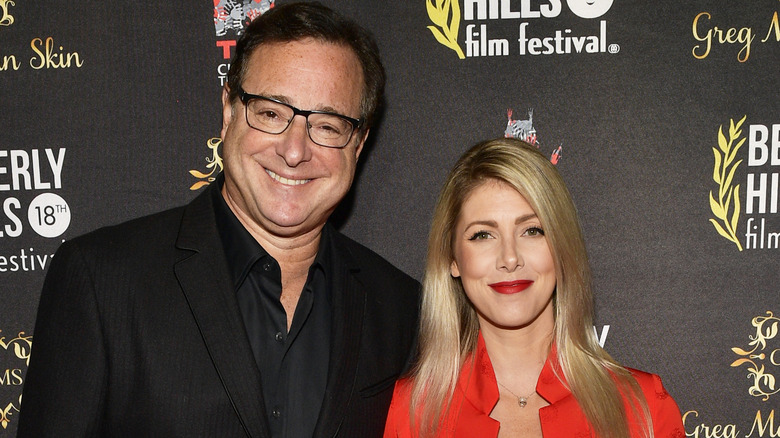 Matt Winkelmeyer/Getty Images
Kelly Rizzo has thus far had quite an impressive career, from running a successful real estate business to working as a contributing host on VH1 and NBC5 Chicago, with some modeling in between. The 42-year-old blogstress has no intentions of slowing down (via Gossipgist). Rizzo is the creator of "Eat Travel Rock," the on-demand entertainment/reality TV series where she dishes with master chefs, rocks out with rock stars, and travels the world, all while filming her behind the scenes experiences with creative personalities in unique destinations.
According to Gossip Cop, Rizzo describes herself as a "rocker-chic foodie who is your all-access pass to the best in food, travel, and music," and she entertains just under 125k Instagram followers with her fave finds. Scrolling through her Insta feed, you may be delighted to find satirical commentary from Saget, as well as some more sentimental posts, demonstrating the couples happiness.
Although there is an age gap between the love birds, 23 years to be exact, Saget reports that he has never been so happy, telling Closer Weekly back in 2018, "I'm happier today, and I'm the youngest 61-year-old I know!"