Inside Lisa Vanderpump's Feud With Dorit Kemsley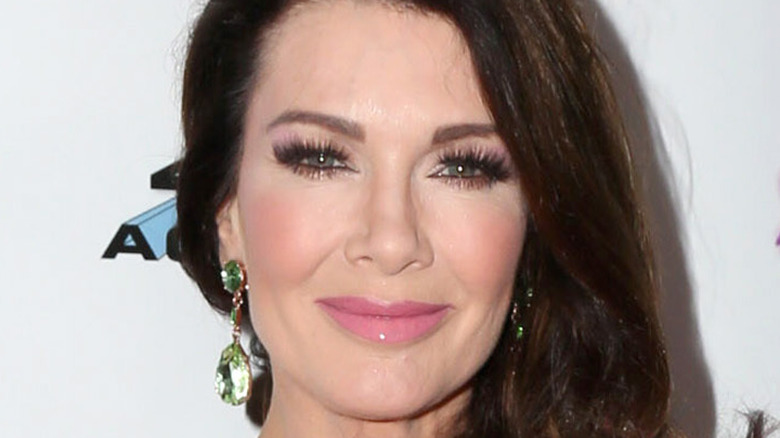 Shutterstock
While Lisa Vanderpump and Dorit Kemsley were once close friends, it's safe to say the former "Real Housewives of Beverly Hills" costars are no longer on good terms.
Fans of the Bravo show will recall that the two women initially fell out during Season 9, when Kemsley rehomed a dog she had adopted from Vanderpump's Los Angeles-based rescue, Vanderpump Dogs. The animal rights advocate and restaurateur was then accused by her costars of leaking negative stories about Kemsley to the tabloids. Although she believed the accusations, Kemsley was willing to move past them and salvage the friendship. Vanderpump, however, decided she didn't want a relationship with someone who thought she was a liar.
"I'm sorry, I have to draw a line in the sand. If you believe I gave the story ... we don't have a friendship," Vanderpump said on the show (per People). Soon after, she announced her departure from the franchise. Since then, Vanderpump has focused on her many business endeavors, as well as her new show "Overserved with Lisa Vanderpump" and the upcoming season of "Vanderpump Rules" (per E! News).
And she is still on the outs with all of her former castmates, including Kyle Richards and Lisa Rinna. "I had a great time on Housewives," Vanderpump told People. "But to have negativity during a time in my life when I needed to try to be positive ... I decided it was over."
Lisa Vanderpump and Dorit Kemsley are still on the outs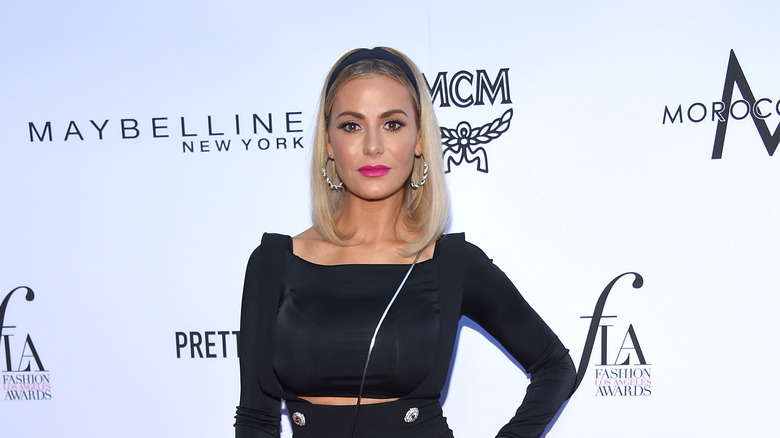 Shutterstock
While Lisa Vanderpump is no longer on "Real Housewives of Beverly Hills," she still manages to get in her digs when it comes to her former castmates, including taking a swipe at Dorit Kemsley and her denials that she has had plastic surgery. The comments came after Kemsley revealed that the two former friends ignored one another while dining separately at a Los Angeles restaurant. "We did not say a word to one another. [Lisa] knew I was there. I knew she was there. We never made eye contact, we never went up to one another," Kemsley said on Teddi Mellencamp's "Teddi Tea Pod" podcast, according to US Weekly.
But Vanderpump denied even seeing Kemsley. "Ignore her? I just didn't recognize her lol," Lisa wrote on Twitter, accompanied by a screenshot of "Dorit Kemsley before after."
The photos, a side-by-side comparison of how Kemsley looked in high school and what she looks like now, have been circulating on social media after she told her castmates she never had a nose job. The 44-year-old has yet to respond to Vanderpump's now-deleted tweet, but she did tell Mellencamp she would have loved to move beyond their feud.
"I would have loved for us to have been able to find a way to rekindle a friendship or to move past any animosity," she said (per The Sun). "I would have done that with Lisa. But it's not what she wants."