Here's How Much RHOBH's Dorit Kemsley Is Really Worth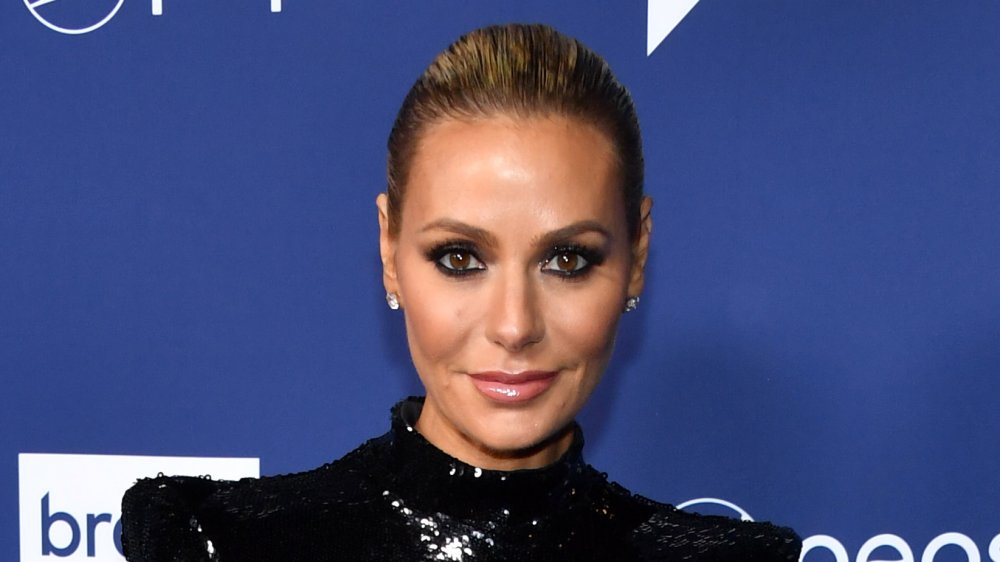 Dimitrios Kambouris/Getty Images
As Dorit Kemsley's Season 10 tagline confirms, she "won't settle for anything less than everything" (a couple seasons before, she believed in "an excess of everything except moderation" — clearly there's a theme here), so it makes sense the label-loving lady of luxury is driving the fanciest cars, dining in the most delectable restaurants, and kicking back in the most opulent surroundings Beverly Hills has to offer. Her accent may be unclear, but Kemsley's penchant for the finer things in life is as clear as the cloudless L.A. skies.
Although the swimwear designer and model presents herself as somebody who has it all, rumors persist that she and husband Paul "PK" Kemsley aren't banking nearly as much as they're letting on. The couple have been plagued by bankruptcy, lawsuits, and alleged dodgy business pursuits, but they've consistently taken a stand against any accusations that they aren't super rich just like all the other Real Housewives of Beverly Hills stars.
Rumors about the Kemsleys' money issues abound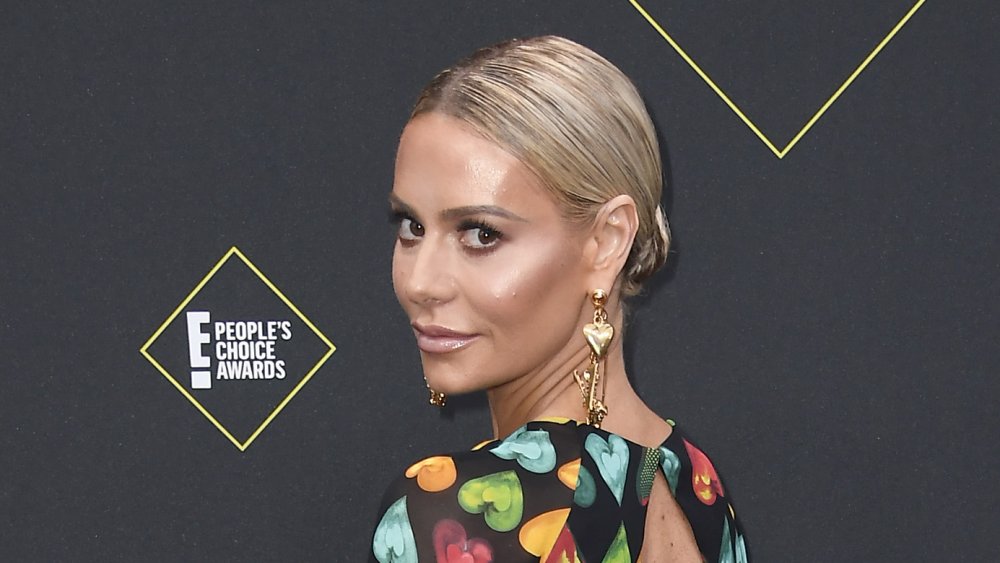 Frazer Harrison/Getty Images
As noted by Bravo's Daily Dish, Camille Grammer's Season 9 taunting of Kemsley for her alleged money issues was backed up by numerous news articles alleging the Kemsleys were in hot water with everybody in town over outstanding debts, leading to their bank accounts being frozen. In a joint interview during the Season 10 premiere, the swimwear designer faced the rumors head on, advising, "I know it doesn't fit into the narrative that the press are trying to tell: that we have no money. But it's public record. Buyer: Dorit Kemsley," (in reference to their recently-purchased new mansion).
Kemsley claimed her hubby's business was worth $2 billion at its peak, blaming the credit crunch for taking the floor out from under him. PK made it clear the rumors don't bother him, while his wife was proud to confirm her own lengthy lawsuit with a business partner in her own company, Beverly Beach, was finally resolved.
Dorit Kemsley and her husband are still living large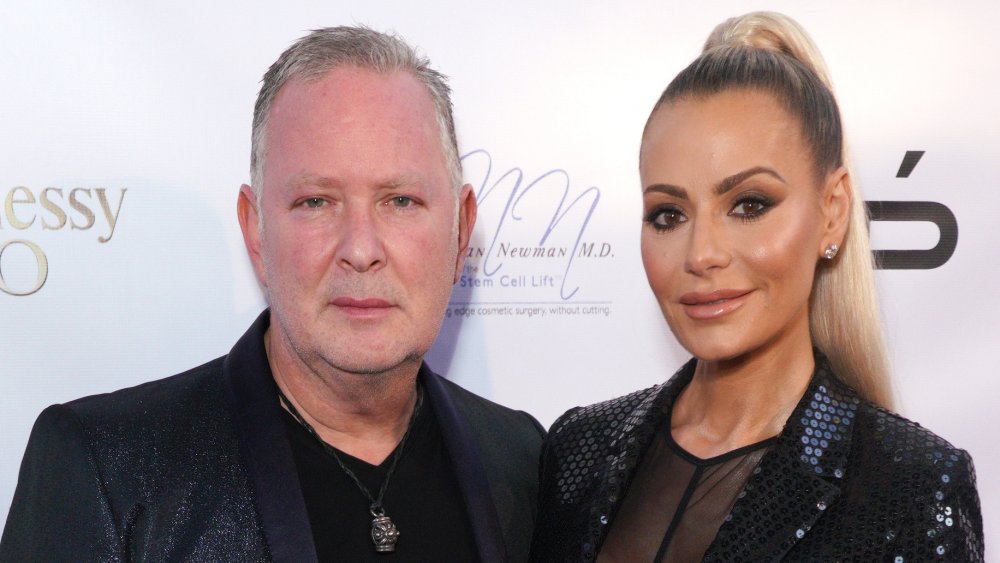 Jc Olivera/Getty Images
Regardless of what other people might be saying about them, the Kemsleys are still reportedly worth a pretty penny. Celebrity Net Worth puts them at a combined total of $50 million, noting their money comes from Bravo, as well as Kemsley's fashion line, and PK's ongoing business as a personal manager for the likes of soccer legend Pele and singer Boy George (who also lives with the couple from time to time). He's also a successful real estate developer.
The site advises PK racked up $3.6 million in debts at a Las Vegas casino, which may go some way towards explaining the couple's ongoing financial issues, although they filed for bankruptcy in 2012 in an effort to clear the remainder of the debt. Their new Encino home featured on RHOBH was purchased for $6.5 million, according to Bravo, so clearly the Kemsleys are nowhere near the poverty line in spite of rumors to the contrary.