What We Know About The Beauty And The Beast Prequel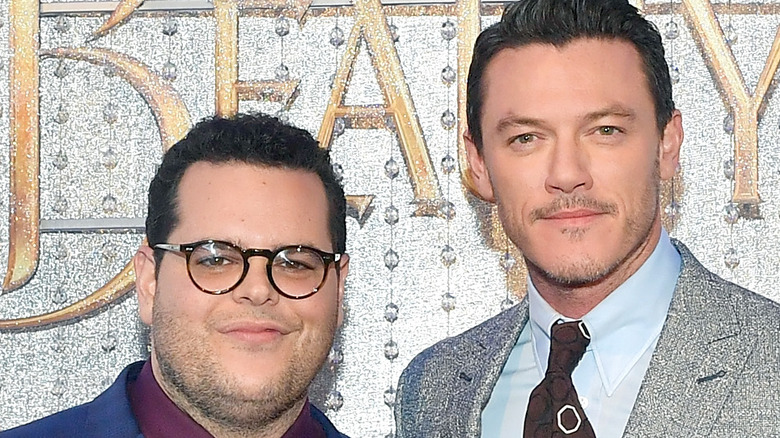 Stefanie Keenan/Getty Images
"Beauty and the Beast" was released in 1991, making this year the Disney flick's 30th anniversary. To celebrate, fans received the news that there will be an eight-episode limited musical series on Disney+, which will be a prequel to this tale as old as time.
Just as the live-action remake starred Luke Evans as Gaston and Josh Gad as LeFou in 2017, so will this new project. According to Deadline, the prequel will show how these two became pals and will show them heading off on an adventure with Louie's stepsister, Tilly, who will be played by Briana Middleton.
It has been reported that Gad will also be co-writing with fellow series' creators Edward Kitsis and Adam Horowitz, that composer Alan Menken will write new songs for the series, and that a possible title is "Little Town," a nod to the song "Belle" from the original film (via The Disinsider).
The prequel will also show the enchantress who cursed the Beast
Based on a statement from Gary Marsh, president and chief creative officer of Disney Branded Television, this new story will also focus on the enchantress who put the spell on the Beast.
"For anyone who's ever wondered how a brute like Gaston and a goof like LeFou could have ever become friends and partners or how a mystical enchantress came to cast that fateful spell on the prince-turned-beast, this series will finally provide those answers ... and provoke a whole new set of questions," he said (via Yahoo!).
Horowitz and Kitsis are serving as creators and writers on this prequel, and they are the co-creators of "Once Upon a Time," a show that likes to bring up previously unknown connections. So all along, has Gaston known more about the Beast's curse than we thought? Only time will tell, as we anxiously await for this new installment of the "Beauty and the Beast" franchise!