Why Joe Biden's Latest Gaffe Got A Laugh From World Leaders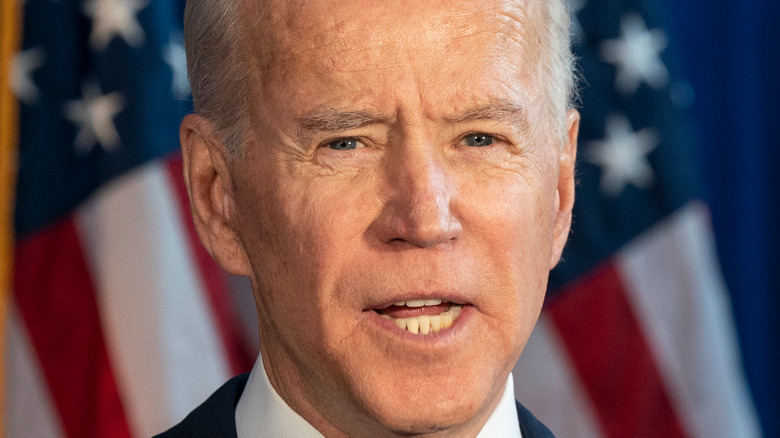 Shutterstock
President Joe Biden is currently attending the G7 Summit with fellow world leaders from Canada, France, Germany, Italy, Japan, and the United Kingdom. They have also been joined by representatives from the European Union, as well as leaders from India, Australia, and South Korea. 
President Biden has already committed a snafu or two during this time at the meeting. The Independent noted that President Biden kept his sunglasses on while meeting with Queen Elizabeth, which is a breach of royal protocol not typically tolerated by those who have meetings with the Queen. However, it's unlikely the move was committed out of any ill will, especially as First Lady Jill Biden had previously told reporters, "Joe and I are both looking forward to meeting the queen. That's an exciting part of the visit for us" (via Reuters).
Grant Harrold, who previously worked for Prince Charles and his wife Camilla, explained the problem to Newsweek. "If you're meeting the queen face-to-face there's no sunglasses or anything like that at all because eye contact is quite important with any introduction. It's fine for Biden to have had sunglasses on but he should have removed them when he actually met the queen."
Joe Biden made another error at the G7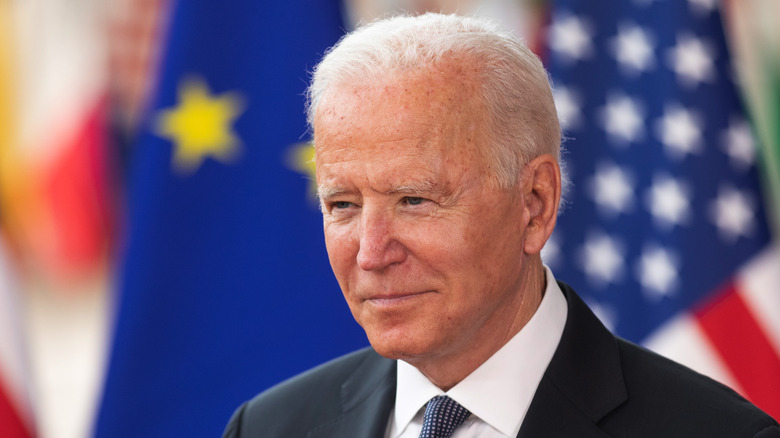 Bloomberg/Getty Images
More recently, it seems that President Joe Biden has committed another error while attending the G7 Summit. The New York Post has reported that President Biden reportedly attempted to correct Prime Minister Boris Johnson ... but the Prime Minister had not made an error in the first place. 
After introducing Indian Prime Minister Narendra Modi, South African President Cyril Ramaphosa and South Korean President Moon Jae-in, Prime Minister Johnson prepared to dive in to the topic at hand. However, President Biden appeared to believe that Prime Minister Johnson neglected to introduce President Cyril Ramaphosa, and interjected, "And the president of South Africa" while pointing at the correct leader.
Surprised, Prime Minister Boris Johnson answered, "And, and, and the president of South Africa ... as I said early on." President Joe Biden quickly realized his mistake, prompting laughter from the collection of world leaders attending that particular meeting.