The Best Jewelry For A Diamond Face Shape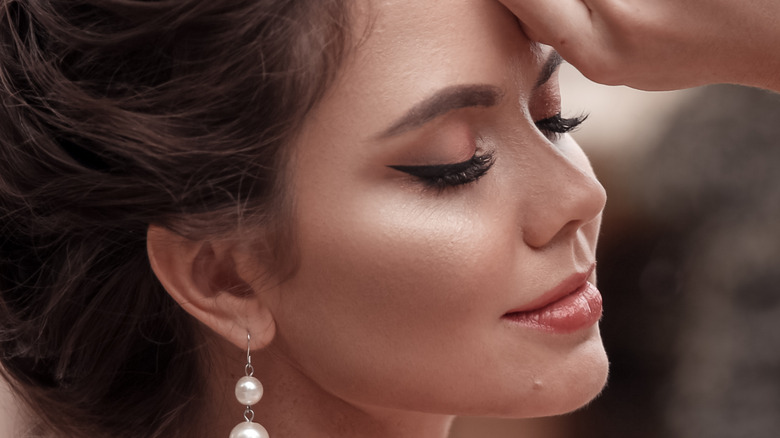 Shutterstock
Whether you opt for fine gemstones or fun, funky statement jewelry, your chosen jewelry should flatter your unique face shape. While round faces look great in pendant necklaces that elongate their bone structure, and oval faces can fake stronger cheekbones with hoops, diamond face shapes have their own set of tips and tricks.
Diamond faces are known for having a narrow forehead and pointed chin, with dramatic cheekbones (via Artisan and Fox). Seen on the likes of celebs like Ashley Greene and Vanessa Hudgens, diamond faces are known for their power and elegance. While this face shape looks great in a wide range of jewelry, there are a few styles in particular that add subtle softness. 
If you have a diamond face, the right jewelry styles can help create the illusion of a wider forehead, a less angled jaw, and a softer bone structure. This hint of roundness will be just enough to balance an angular diamond face shape — all by just adding the right earrings or necklaces to your look. 
Here's everything you need to know.
These are the most flattering jewelry styles for diamond faces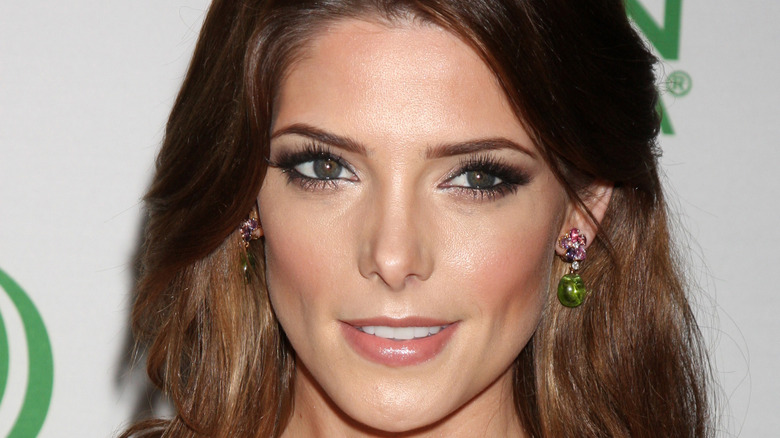 Shutterstock
Per Artisan and Fox, those with diamond-shaped faces should go for hoop earrings or long, curved drop earrings to "soften the jawline." Moreover, per Fire Mountain Gems, diamond shapes can add width to a pointy jaw with teardrop, pear-shaped, or triangle drop earring styles. Even ear cuffs or earrings with outward-facing wings will be perfect to add some delicate roundness to your face.
But what earring styles should diamond-shaped faces avoid? According to Fire Mountain Gems, this shape should steer clear of overly-long styles. As Apostle Boutique explains, "Anything that falls at your jaw or below will make your face appear longer than it is." Noted!
For necklaces, diamond-shaped faces can get away with almost anything — but there are a few styles that really highlight this gorgeous shape. Per Fire Mountain Gems, you could try collar and princess-length necklaces to downplay your angular structure and add some soft curves to the face. Apostle Boutique recommends going for shorter necklaces that add width, such as a rectangle pendant on a choker. Artisan and Fox notes that "a striking pendant can also help with visual harmony."
Just as with earrings, long necklaces may not be the best match for diamond-shaped faces, so it's probably best to avoid rope and opera necklaces, or vertical pendants. 
Still, Heart 2 Heart Fine Jewelry notes that diamond face shapes "can wear almost any shape of jewelry" and still look amazing, so have fun with your choices!