The Truth About Christina Haack's IVF Journey With Tarek El Moussa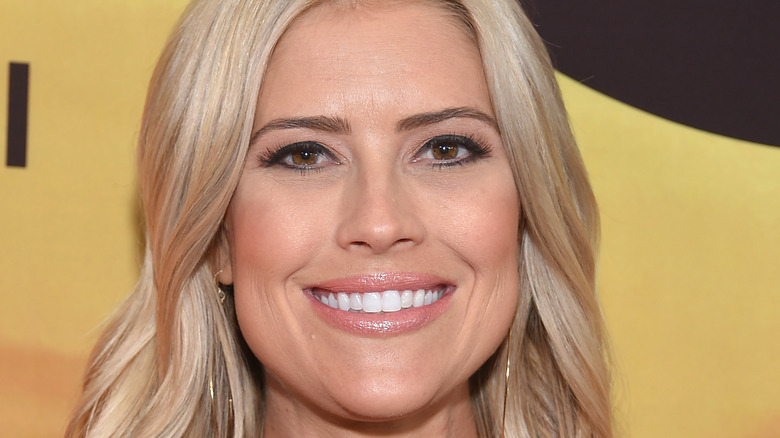 Shutterstock
Christina Haack has three children — two with her ex-husband Tarek el Moussa, who she was married to from 2009 to 2017 (via Yahoo!). The house flipper's third child, a son named Hudson, was from her marriage to Ant Anstead, which lasted less than two years, and ended in a very shocking divorce. 
Given that she is lucky enough for three kiddos to call her "mom," one might assume the California native's family came together rather easily, but nothing could be further from the truth. In fact, she would come to refer to Hudson as her "miracle baby" (via People). But all of her children may be considered miracles given the journey she took to get to them.
First, according to People, the "Christina on the Coast" star was diagnosed with PCOS, polycystic ovarian syndrome, and didn't know if she could ever get pregnant. But Haack and el Moussa would welcome their first child, daughter Taylor, in 2010. Following Taylor's arrival, the "Flip or Flop" stars wanted to expand their family. A health scare would soon derail that plan.
Christina Haack and Tarek el Moussa turned to IVF to try to get pregnant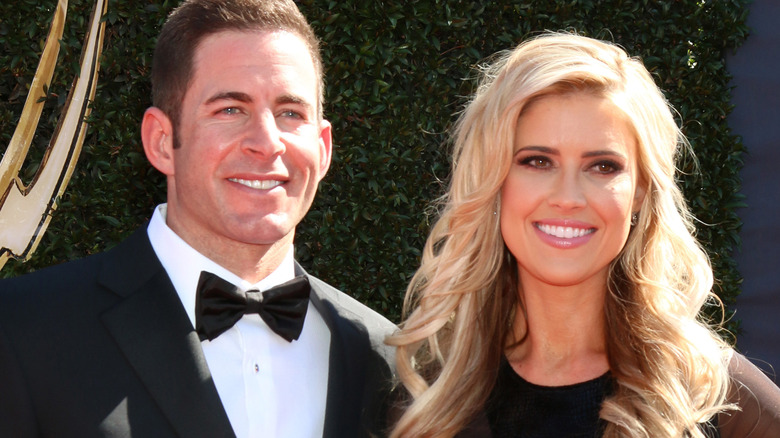 Shutterstock
According to Fox News, el Moussa was diagnosed with thyroid cancer in 2013, right around the time the couple was planning to have another baby. "We found out Tarek had cancer and we asked the doctor if that would affect our chances of having a child," the hopeful mom told People. 
"They said that if you go through radiation, which Tarek had too, then you should not get pregnant from that sperm from six months to a year," she went on to explain. "So, right away, we did sperm banking and [tried] IVF."
Unfortunately, Haack would go on to endure not one, not two, but three brutal rounds of in vitro fertilization, miscarrying the second time at eight weeks. 
So, was the third time the charm for Haack and el Moussa? 
IVF worked for Christina Haack and Tarek el Moussa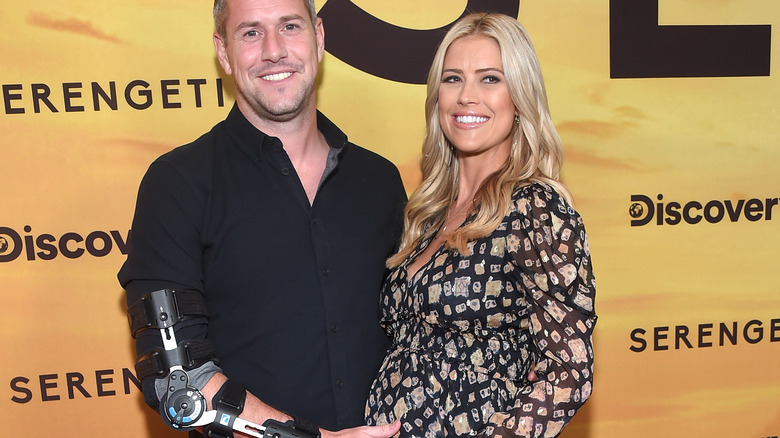 Shutterstock
Indeed, after two failed rounds of IVF, Haack finally got pregnant with her son with el Moussa, a boy they would name Brayden. But her pregnancy with Brayden was far from a walk in the park, with the star telling People, "I had to do one full week in bed. For 13 weeks after that, I couldn't go for a walk and couldn't lift anything over a gallon of milk." That meant picking up or carrying Taylor was out of the question. 
Meanwhile, el Moussa was recovering from back surgery. Talk about a challenging pregnancy! Haack also shared a scary experience that happened at around six weeks along during her pregnancy, revealing, "I started spotting, so I thought that we lost the baby again."
Luckily, Brayden arrived safely — and Haack wasn't even done having kids. 
Flash forward to 2019, and the reality star was shocked to learn she was pregnant again after her honeymoon with Anstead. "I just didn't think I could get pregnant anymore," she told People while expecting Hudson. The child was born in September of 2019 (via House Beautiful).