Christina Anstead Just Made A Big Change To Her Social Media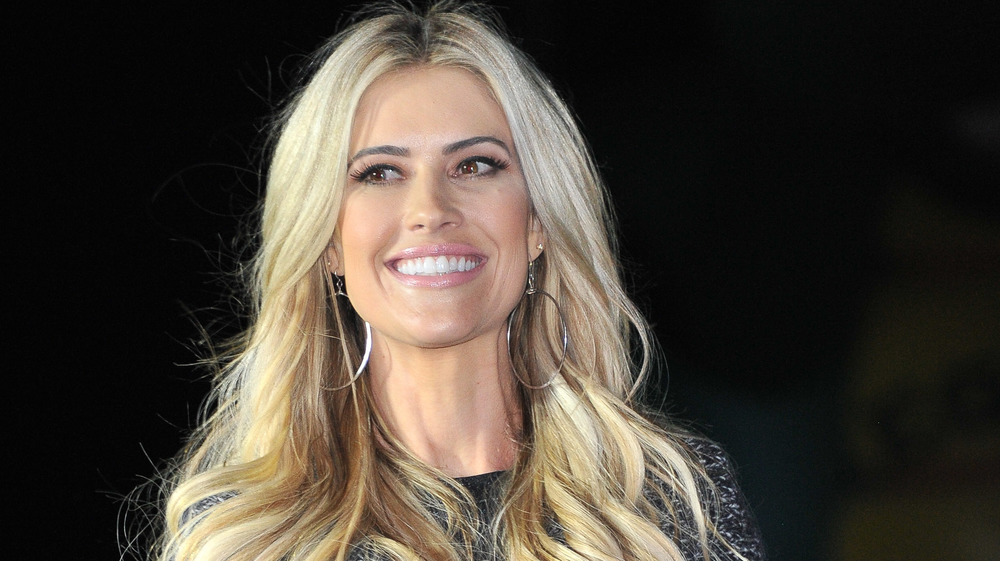 Allen Berezovsky/Getty Images
It's been a year of big changes and challenges for HGTV star Christina Anstead. The mom of three — she counts Taylor and Brayden from her marriage to Tarek El Moussa and son Hudson, whom she shares with ex Ant Anstead, among her brood — announced she was ending her second marriage in September of last year. Anstead updated fans via her Instagram about being judged for her choice to leave her husband, and confided followers mom shamed her for working too much.
At the end of 2020, the reality star shared a powerful post about moving forward, writing in part, "I've been finding time to get to know myself more in the quiet. It can be isolating but it's also helped me begin to heal and get less uncomfortable in 'the void.'" She even debuted a meaningful new tattoo on Instagram just a few weeks ago. And now, Anstead has made perhaps the biggest change of all —the 37-year-old has officially changed her name on her social media. Indeed, she is no longer Christina Anstead.
You can call her Christina Haack from now on
We don't know when the star officially went back to her maiden name on her Instagram, but this subtle change was made to Anstead, er, Haack's bio very recently. Of course, we have known the Christina on the Coast star as Christina El Moussa, back when she was married to Tarek, which was from 2009 to 2018, according to Country Living. We knew her next as Christina Anstead, when she was married to Ant from 2018 until 2020 (via House Beautiful).
But what fans may not know is that Christina grew up as a Haack. And now, it seems she is going back to her roots for the first time since 2009. It's worth noting her handle on Instagram is still @christinaanstead and we have no way of knowing if and when that will change. Also, to be fair, legally, the blonde beauty is probably still Anstead, since her divorce is reportedly not yet finalized (via Fox News).