Meet Jeanne Cadieu, Jake Gyllenhaal's Girlfriend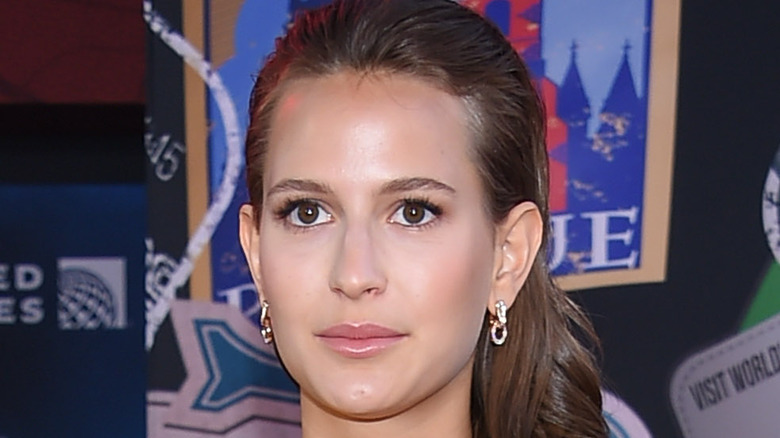 Shutterstock
From Kirsten Dunst and Reese Witherspoon to a fling with songstress Taylor Swift, Jake Gyllenhaal has a star-studded dating history full of A-list stars. However, his latest girlfriend flies a bit more under the radar than the actor's past relationships. 
Gyllenhaal typically tends to keep his personal life under wraps so not much about their relationship is known, but the "Nightcrawler" actor has reportedly been steadily dating French model Jeanne Cadieu for two years, (via honey).
After over a decade of high-profile acting roles, Gyllenhaal is ready to settle down. He told Vogue U.K. in May 2020, "I'm interested in my life, even more so than my work. I've reached a point in my career where I feel hungry in a different way. I've seen how much of my life I've neglected as a result of being committed to that work and that idea."
His desire to settle down is likely inspired by his relationship with the brown-haired beauty. So, who is Cadieu exactly?
Jeanne is independently successful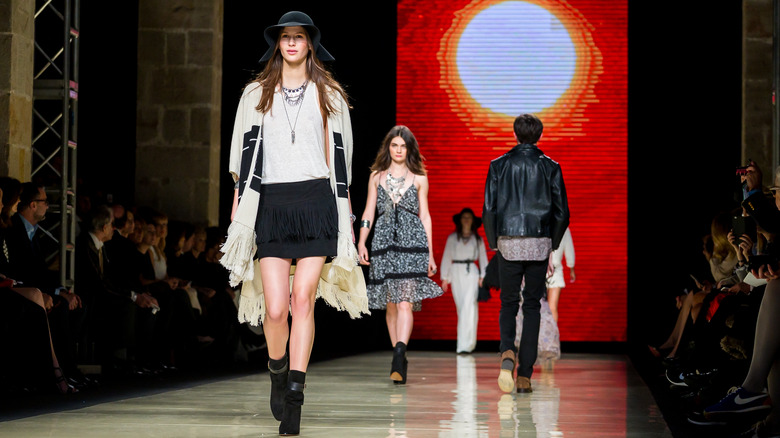 Shutterstock
Jeanne Cadieu was first spotted with Jake Gyllenhaal in London in summer 2018, and the pair has been inseparable ever since, (via The Famous People). 
Cadieu appears to be quite the catch, so it's no wonder why Gyllenhaal held on to this one. As a model and Columbia University student, Cadieu has both beauty and brains. Her Instagram is filled with gorgeous shots from her modeling career, political statements, and a few action shots that show off her athletic nature and svelte physique, (via Elle). She also frequently posts videos of her gym routines for her 22,000 followers.
Though the pair appears to be happy in the many paparazzi shots captured of their day-to-day life, they do not publicly acknowledge their relationship. They are, however, reportedly looking forward to a future together, and we can't wait to see what the future holds for Gyllenhaal and Cadieu.