The Truth About Charles Alden Black, Shirley Temple's Second Husband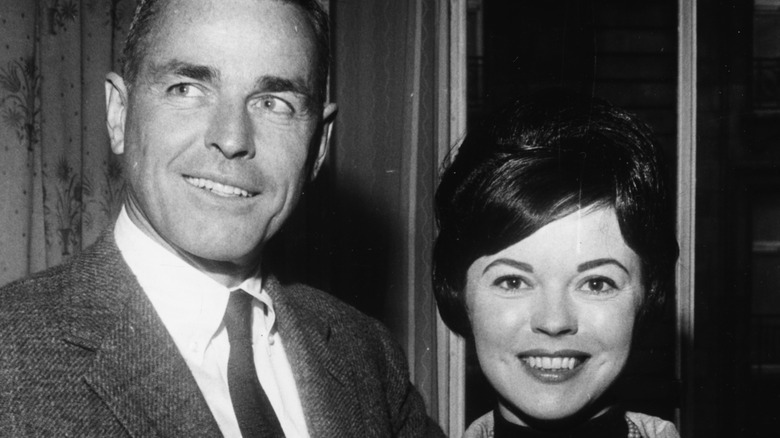 Keystone/Getty Images
Shirley Temple was one of the biggest child stars of the 1930s and 1940s, getting her start in movies when she was just three years old (via Biography). For a time, Temple was one of 20th Century Fox's biggest stars and was later even credited with helping to save the newly merged studios from bankruptcy (via Newsweek).
In 1950, at age 22 — the time when most actors are just starting their careers — Temple retired from acting. That same year, Temple married her second husband, Charles Alden Black. Temple had been married once before, to soldier and fellow actor John Agar, whom she wed when she was only 17. The pair had a daughter named Linda Susan Agar.
When Temple first met Black, he was living in Honolulu and working as the assistant to the president of the Hawaiian Pineapple Company. Although Temple had spent the entirety of the 1930s starring in movies — and even won an Oscar at the age of six — when the pair became acquainted he claimed to have never seen any of Temple's movies (via New York Times). And maybe that's how Temple preferred it, as they were married only 12 days later.
A love story like in the movies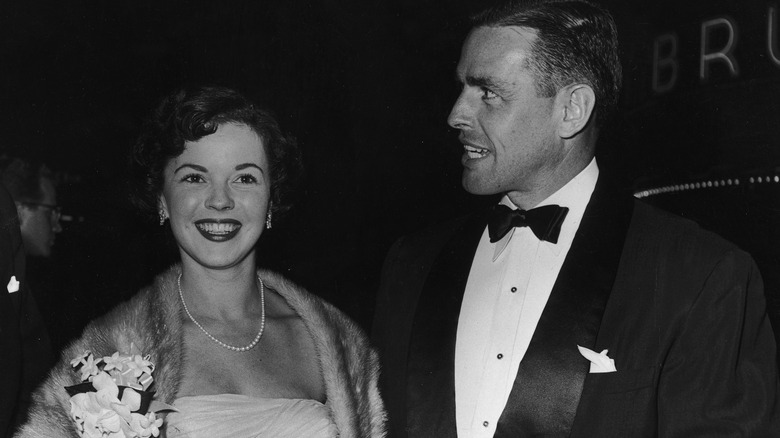 Hulton Archive/Getty Images
When the Korean War broke out, the couple relocated to Washington, D.C., because Charles Black was a Navy lieutenant commander and assigned to the Pentagon.
While living in the nation's capital, Temple became a top fundraiser for the Republican party, which later led to assignments from Presidents Nixon, Gerald R. Ford, and George H.W. Bush to serve as delegate to the United Nations General Assembly, ambassador to Ghana, and ambassador to the country formerly known as Czechoslovakia, among other governmental roles (via New York Times). Black would accompany Temple when her posts took her abroad. He later went on to work at Stanford Research Institute, becoming a techno-economic consultant (via The News and Courier).
Seems that theirs was a marriage of mutual admiration. In 1988, referencing his wife's steadfast personality, Black told a reporter (via New York Times), "Over 38 years I have participated in her life 24 hours a day through thick and thin, traumatic situations, exultant situations, and I feel she has only one personality. She would be catastrophic for the psychiatric profession. You can wake her up in the middle of the night and she has the same personality everybody knows. What everybody has seen for 60 years is the bedrock." 
The couple had two children together, Charles Jr. and Lori, and remained married for 55 years, until Black's death in 2005. Temple died in 2014, at the age of 85. Shirly Temple may have left the movies, but her love story with Charles Black certainly resembled one.