Is Meghan Markle Really Planning To Attend The Unveiling Of Princess Diana's Statue?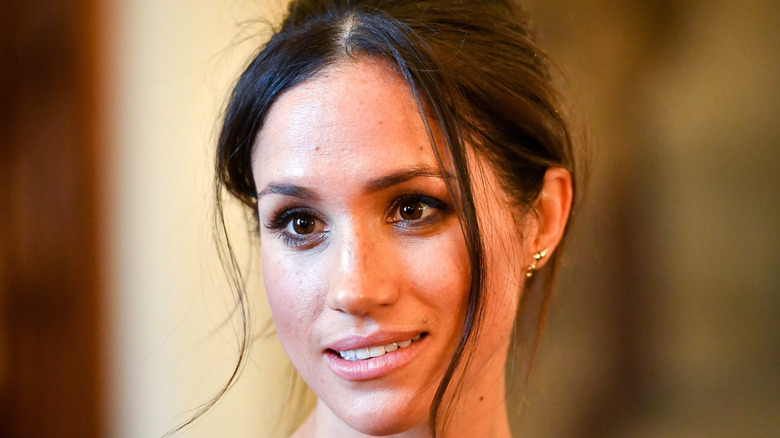 Wpa Pool/Getty Images
A statue of Diana, Princess of Wales is set to be installed in the gardens of Kensington Palace on July 1, 2021, on what would have been her 60th birthday. According to the BBC, the statue was first announced by the Duke of Cambridge and the Duke of Sussex back in 2017, and will symbolize their late mother's "positive impact" on the world. 
However, in the wake of Prince Harry and Meghan Markle's retreat from royal duties and their bombshell interview with Oprah Winfrey, many royal spectators have been wondering whether or not the Duchess of Sussex will attend the unveiling of Princess Diana's statue. 
According to The Daily Mail, Meghan does indeed plan on flying to London to attend the commemorative event, which will become the first time the Duchess has come face to face with senior members of the royal family since publicly revealing some shocking allegations against the British Monarchy, including the questioning of baby Archie's skin color. 
The real reason Meghan plans to attend the statue unveiling has been revealed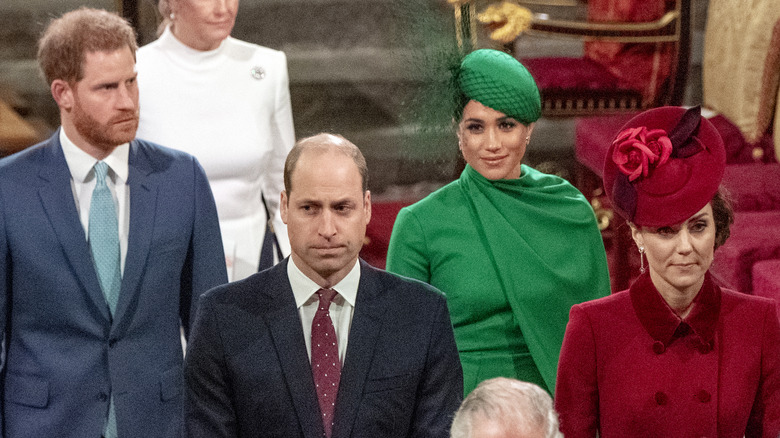 Wpa Pool/Getty Images
Speaking to Radar Online, a royal source shared details of the upcoming family reunion, revealing that Meghan plans to attend the statue unveiling to support the Duke of Sussex. "Meghan knows how hard it was to attend his grandfather's funeral alone and doesn't want that to happen again. Harry was given the cold shoulder by most of his relatives, with several refusing to talk to him or even make eye contact," the source revealed. 
The insider continued to explain that following the funeral of Prince Philip things between Harry and the rest of his family have only "got worse," adding that Meghan and Prince Harry are fully aware that Princess Diana's 60th birthday celebration "is going to be dominated by Prince William, Kate and their children."
"The Cambridges call Kensington Palace home and have been working feverishly to make the entire event is flawless ... The day will not just be about honoring Diana on what would have been her 60th birthday, but also an opportunity for William to take ownership of his mother's legacy," the source told Radar Online.