Is This Ultimately Why Prince Harry Left The Royal Family?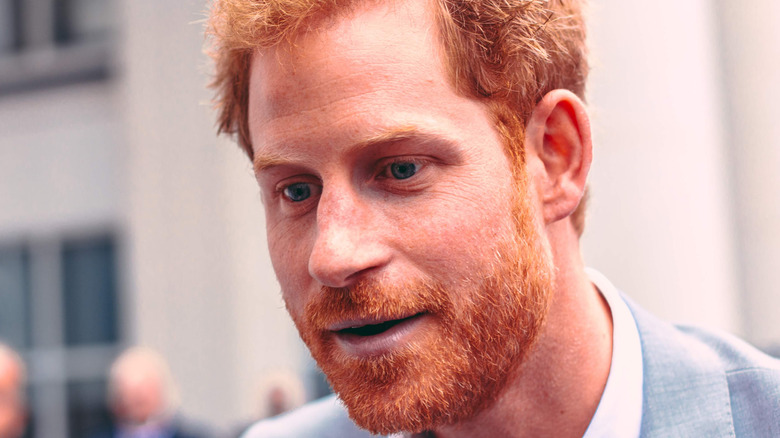 Shutterstock
Prince Harry has been incredibly open about living within the confines of the royal family and how he feels now that he's exited his role as a senior member of the firm. Back in March, Harry and his wife Meghan Markle sat down for a tell-all interview with Oprah Winfrey, where they dropped many bombshells about the royals (via USA Today). During the interview, the couple made claims of racism within the family, and Meghan revealed that she was so unhappy that she had suicidal thoughts. The interview created a media frenzy surrounding the Duke and Duchess of Sussex and the royals.
Earlier this month, Harry spoke candidly on the topic again when he appeared on Dax Shepard's "Armchair Expert" podcast. While speaking with the actor, Harry admitted that he felt trapped by his duty to the crown and his royal title. He even compared his life to the Jim Carrey film "The Truman Show," which is about a man who has every second of his life filmed for a secret television show, per Fox News. "Yep, it's a mix between 'The Truman Show' and living in a zoo. It's the job right? Grin and bear it. Get on with it," Harry said, adding that he knew he wanted out of the royal family for years before marrying Meghan. Now, Harry is opening up again and revealing what led him to officially leave the U.K. and his family behind.
Meghan's mental health played a huge part in Harry's decision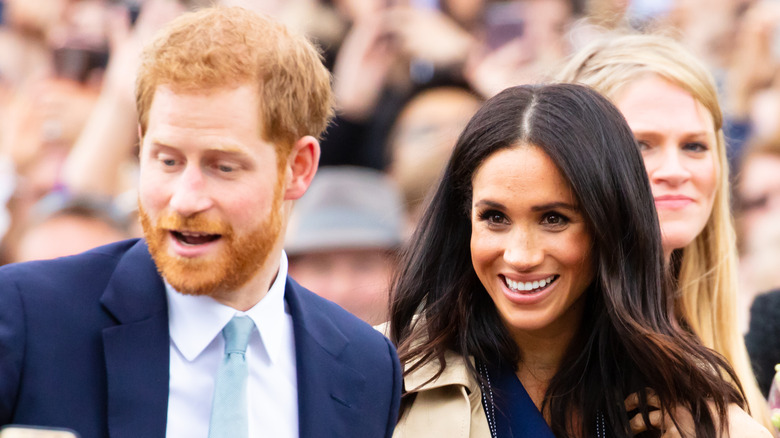 Shutterstock
According to Daily Mail, Prince Harry held nothing back in his AppleTV series about mental health. The Duke of Sussex spoke out about an array of topics, including why he felt he needed to take Meghan Markle and their son Archie and leave the royal family. Harry says Meghan's mental health issues and suicidal thoughts played a huge part in his decision. "I thought my family would help, but every single ask, request, warning, whatever it is, just got met with total silence, total neglect. We spent four years trying to make it work. We did everything that we possibly could to stay there and carry on doing the role and doing the job. But Meghan was struggling," Harry stated.
"That feeling of being trapped within the family, there was no option to leave. Eventually, when I made that decision for my family, I was still told, 'You can't do this', and it's like, 'Well how bad does it have to get until I am allowed to do this?'. She [Meghan] was going to end her life. It shouldn't have to get to that," Harry added. In addition, Prince Charles' youngest son says he knows he made the right decision for the sake of his wife and his family and is happy that he was able to do so. "I have no regrets. It's really sad but I have no regrets at all because now I'm at a place where I think I should have been four years ago," Harry confessed.
If you or anyone you know is having suicidal thoughts, please call the National Suicide Prevention Lifeline​ at​ 1-800-273-TALK (8255)​.