The Truth About Queen Elizabeth's Relationship With Princess Charlotte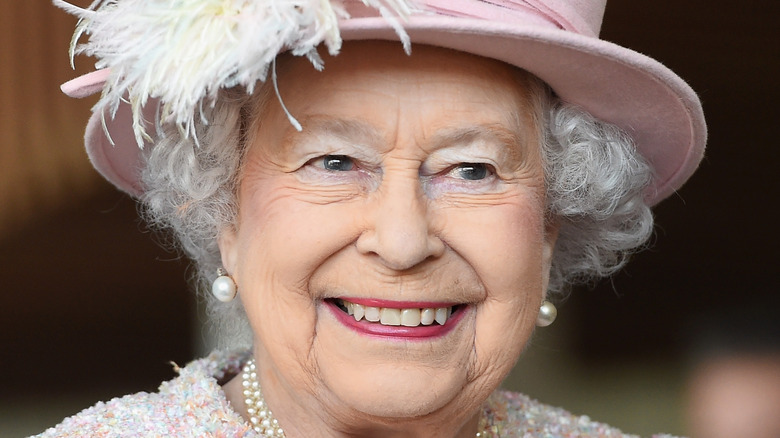 Stuart C. Wilson/Getty Images
Princess Charlotte – Prince William and Kate Middleton's second child — was born on May 2, 2015. She has an older brother, Prince George, and a younger one, Prince Louis. Just three days after Charlotte entered the world, the queen met her. While she is Queen Elizabeth's fifth great-grandchild, the two have a special relationship (via The New Zealand Herald).
First of all, the two share a name. Recently, it was announced that Prince Harry and Meghan Markle named their daughter, born June 4, 2021, Lilibet Diana Mountbatten-Windsor. Diana, of course, is in honor of the late Princess Di, while Lilibet is Queen Elizabeth's nickname. She was unable to pronounce her own name as a child, so this pronunciation stuck, and her late husband, Prince Philip, even called her by this pet name, as reported by CNN. Before Lili came along, though, the Duke and Duchess of Cambridge named their only daughter Charlotte Elizabeth Diana, after William's mother and grandmother.
Queen Elizabeth and Princess Charlotte share physical traits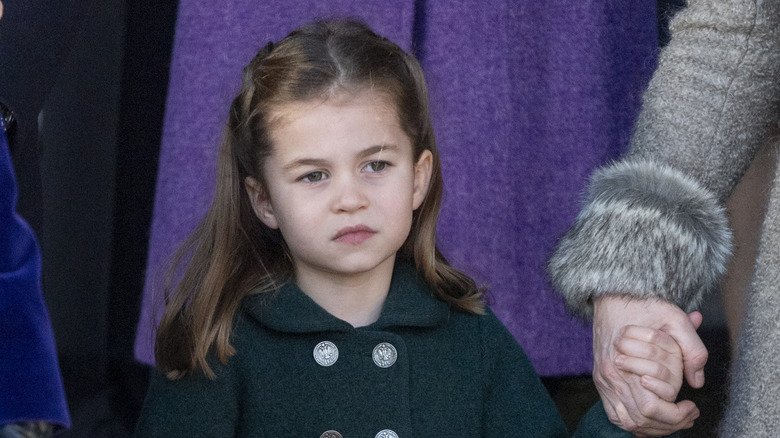 Uk Press Pool/Getty Images
Besides sharing a name, Princess Charlotte and Queen Elizabeth also look very similar. In particular, photos of the queen as a young girl display the physical traits shared between these two members of the royal family, as seen in this Instagram post. As People states, they both have pretty smiles and deep gazes, highlighted by their similar eye structure, blue eyes, and eyebrow arches. Plus, before the queen's hair turned white, it was a light brown color, quite like Princess Charlotte's.
Physical similarities aside, the queen has shared how entertaining she finds her great-granddaughter. Per The Express, Queen Elizabeth pointed out that Charlotte is the boss over older brother, George. And Hello! reported on an adorable photo taken when Charlotte was just a baby. While the rest of the royals smiled into the camera, the queen and the tot shared their own friendly gaze, clearly taken with one another.