How Lilibet Diana's Birth Announcement Was So Different From Archie's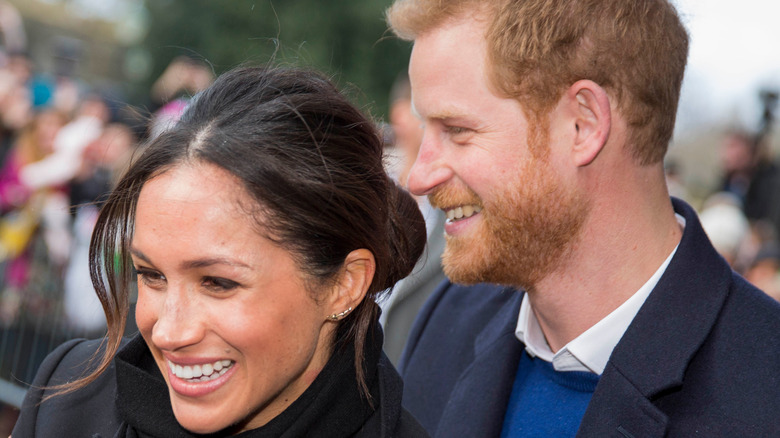 Shutterstock
Everyone's talking about the birth of a new royal. Prince Harry and Meghan Markle announced on Sunday that the Duchess of Sussex had given birth to their second child — daughter Lilibet 'Lili' Diana Mountbatten-Windsor — on Friday, June 4 (via The Daily Beast). In a statement released by the couple, it was revealed that "both mother and child are healthy and well, and settling in at home." Along with the announcement, the Duke and Duchess also explained the meaning behind Lili's name, which is to honor both Queen Elizabeth and Harry's late mother, Princess Diana. 
The happy couple posted a separate statement to their website as well, letting their fans know, "She is more than we could have ever imagined, and we remain grateful for the love and prayers we've felt from across the globe." Lili's birth and announcement is very different than that of her brother Archie's. First of all, Lili was born on U.S. soil making her an American citizen, according to USA Today. Prince Harry and Meghan Markle decided to "step back" from the royal family in 2020, and have recently been living in California after their official split from Buckingham Palace (via Insider). Now that they're on their own, they get to call the shots. 
Lilibet's announcement came directly from Prince Harry and Meghan Markle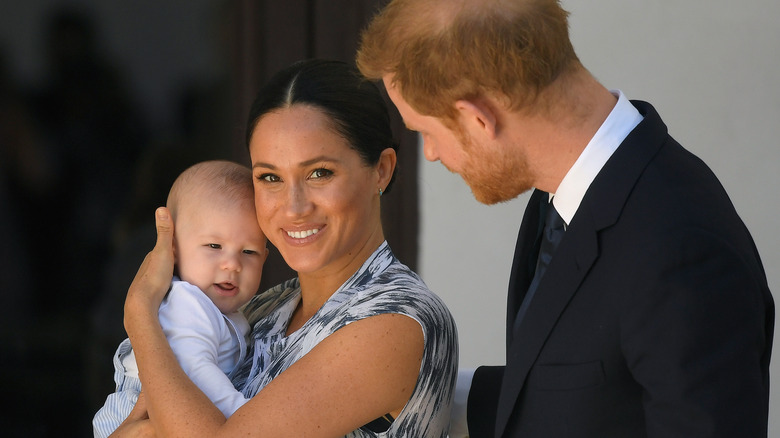 Pool/Getty Images
Aside from the American citizenship, one major difference between the birth of Lilibet and her brother, Archie, is that the Duke and Duchess of Sussex got to make the official announcement themselves. If you'll notice in the official statement, Lilibet was born on Friday, but the announcement wasn't made till Sunday. That differs from Archie's announcement, which was made by Buckingham Palace as soon as Meghan went into labor (via Daily Mail). 
Since Lili's birth announcement came from the couple's press secretary rather than the palace, it also had a bit more personality to it. It allowed for Prince Harry and Meghan Markle to deliver their own personal message of thanks on Archewell that read, "Thank you for your continued kindness and support during this very special time for our family." 
Despite the difference between the two births, there doesn't seem to be any "jealousy issues" between Archie and Lili, according to Us Weekly. An insider has said that Archie is "such a kind, loving child" and was "very excited" to meet his baby sister.