This Iconic Star Just Defended Lin-Manuel Miranda Over In The Heights Controversy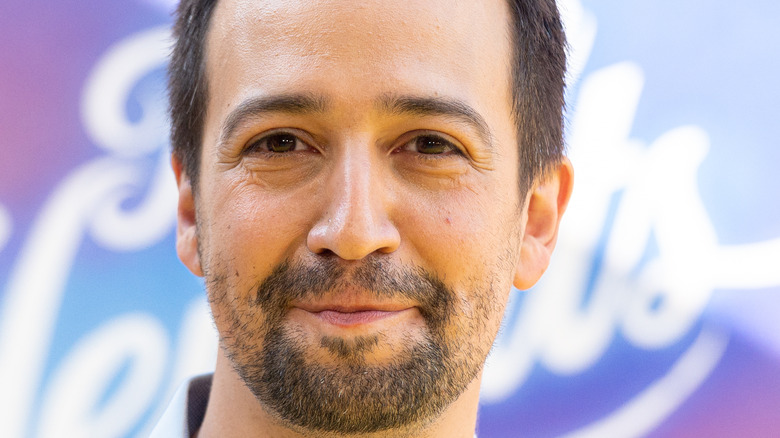 Noam Galai/Getty Images
"In the Heights," the film version of the Tony Award-winning Broadway musical, is one of the summer's early hits. The film has been praised for its joyful representation of the Latino community. As USA Today notes, it refreshingly defies the stereotype of Latinx immigrants as poor or as criminals. But not everyone is cheering. "In the Heights" is also getting bashed for its omission of Afro-Latinx actors. The fingers are being pointed at the show's creator, Lin-Manuel Miranda, who also performed in both the stage and screen versions.
In response, Miranda tweeted a statement of apology, writing, "In trying to paint a mosaic of this community, we fell short" and promising to be more inclusive in future works featuring Latino life. Some followers appreciated his stepping up, while others felt he and director Jon Chu should have been aware of the casting issue long ago.
But one famous fan — and fellow Puerto Rican — just came to Miranda's defense in the midst of the debate over colorism.
Rita Moreno told critics to back off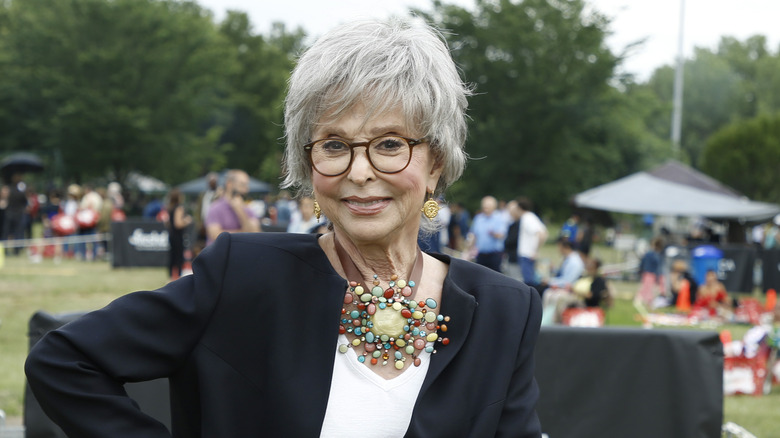 John Lamparski/Getty Images
Rita Moreno, the actress and iconic EGOT (Emmy/Grammy/Oscar/Tony) winner, appeared on "The Late Show With Stephen Colbert" to discuss her upcoming documentary, "Rita Moreno: Just a Girl Who Decided to Go for It." Because Miranda directed the documentary, Colbert asked Moreno for her take on the "Heights" controversy. The actress said, "You can never do right, it seems. This is the man who literally has brought Latino-ness and Puerto Rican-ness to America ... Lin-Manuel has done that really singlehandedly and I'm thrilled to pieces, and I'm proud that he produced my documentary" (via People).
Moreno, famous for her roles in "West Side Story" and "Singin' in the Rain," feels that the naysayers shouldn't have been so quick to jump on the colorism issue. "There's a lot of people who are Puertorriqueño, who are also from Guatemala, who are dark and who are also fair. We are all colors in Puerto Rico," she said. Moreno added that the critics are "really attacking the wrong person" by targeting Miranda himself, and hopes that the controversy doesn't take away from the importance of the film as a celebration of an underrepresented community.
In addition to her documentary, Moreno will appear later this year in the remake of "West Side Story," directed by Steven Spielberg. This new version addresses the tone-deaf casting of the original, which starred non-Latinx actors like Natalie Wood and George Chakiris in dark makeup as a Puerto Rican sister and brother (via Entertainment Weekly).