Physical Creator Annie Weisman Dishes On Working With Rose Byrne - Exclusive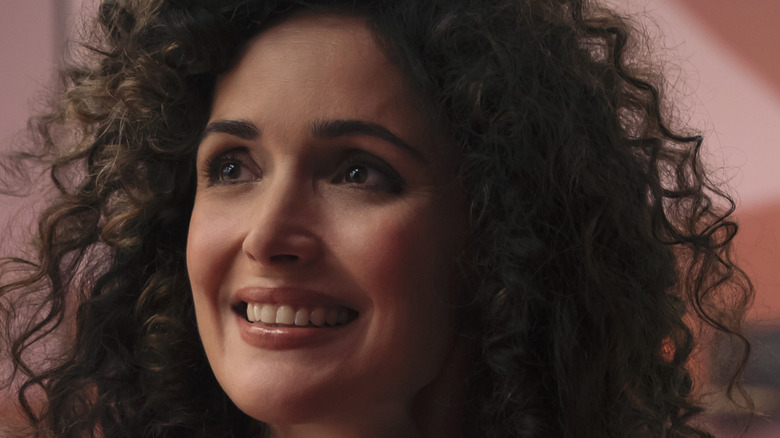 Apple TV+
Rose Byrne is an acting chameleon who has done everything from drama to comedy to horror.
An Australian native, Byrne got her start in Hollywood portraying a high-profile handmaiden in 2002's "Star Wars: Episode II – Attack of the Clones" per IMDb. She quickly nabbed roles in "Troy," "28 Weeks Later," and "Get Him to the Greek." But she may be best known for her starring roles in the groundbreaking comedy "Bridesmaids," the "Insidious" franchise, and the legal thriller TV series "Damages."
In 2021, Byrne tackled a new role in the dark comedy "Physical," which premieres June 18, on Apple TV+. Set in the 1980s, Byrne portrays Sheila, a woman struggling with a severe case of self-loathing despite having the seemingly perfect suburban life. When we first meet her, Sheila is dwarfed by her aspirational husband (Rory Scovel) and hiding a deep, dark secret: she's struggling with an all-consuming eating disorder. The only thing that soothes her anguished soul? Aerobics.
Created by Annie Weisman, who previously worked on "Desperate Housewives," "Physical" is an emotional roller-coaster ride, and Byrne rises to the challenge of bringing Sheila to life.
During a recent interview with The List, Weisman dished on what it was really like to work with Byrne on "Physical" and why she was so perfectly suited for the lead role.
If you are struggling with an eating disorder, or know someone who is, help is available. Visit the National Eating Disorders Association website or contact NEDA's Live Helpline at 1-800-931-2237. You can also receive 24/7 Crisis Support via text (send NEDA to 741-741).
Rose Byrne was 'fearless' in tackling her multi-layered character in Physical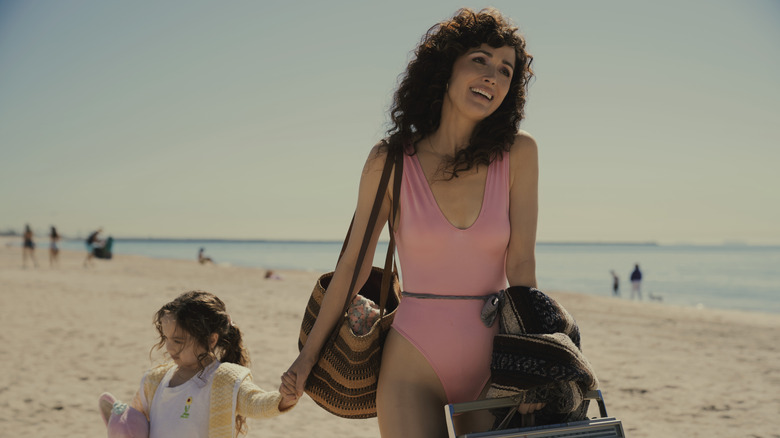 Apple TV+
"Physical" is a very personal show for Weisman, who not only created the series but also had a hand in writing and producing it. Based on her own experiences, Weisman uses "Physical" to explore her upbringing in sunny Southern California and her once-private struggle with an eating disorder. So choosing the right actor to portray Sheila was very important.
"Rose is so perfect for the part because this is a character who's layered, who is almost two characters in one," says Weisman. "There's the person she's presenting to the world and then there's this person in turmoil underneath that she's hiding from the world that we get access to through this inner monologue."
Weisman continues, "Having an actress like Rose, who's done such a range of work, I don't know that there's anyone that's so gifted in both really broad comedies and then very grounded dramatic work, and genre/horror work. So this is someone with the whole palette to offer. And in this part, she really gets to use all of those colors in the painting."
Despite the challenges of the role, Byrne rose to the occasion, and Weisman has nothing but good things to say about the actor. "It was just a joy to get to work with her," she says. "She's a fearless actress. She's a fun and open collaborator. We just had a great time building this together."
The first three episodes of "Physical" will premiere June 18, on Apple TV+, followed by a new episode every Friday.